Keonte Kennedy commits to Xavier for the second time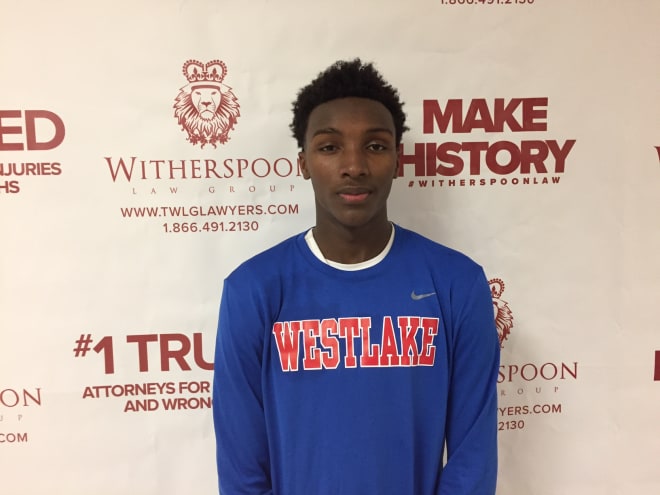 Xavier added further to its 2018 class on Friday thanks to the commitment of Westlake High guard Keonte Kennedy. A one-time pledge to Xavier prior to the coaching change in Cincinnati, Kennedy backed off his original commitment in April before re-selecting the Musketeers over the SMU, Texas Tech, Baylor and Oklahoma.
A 6-foot-4 shooting guard and strong three-star prospect in the 2018 class, Kennedy's primary value is in his shooting. During his final year on the Nike EYBL circuit last summer, he knocked in close to 40 percent of his 3-point attempts while averaging nearly 11 points and four rebounds per contest.
Originally from Colorado, Kennedy is a quality late scoop for Xavier this spring as he becomes Travis Steele's first 2018 high school prospect now that he is the acting head coach. The Big East program will graduate two of its best in recent years in Trevon Bluiett and JP Macura, leaving a massive opportunity in the backcourt and a plethora of shots available.
Xavier will enroll power forward DJ James and Jake Walter this fall and will also see three graduate transfers enter the program. Columbia's Kyle Castlin, San Jose State's Ryan Welage and Ferris State's Zach Hankins have all accepted the chance to suit up for the Musketeers during their final year, solidifying Steele's squad.