Rival Views: Who would create biggest void if they left for NBA?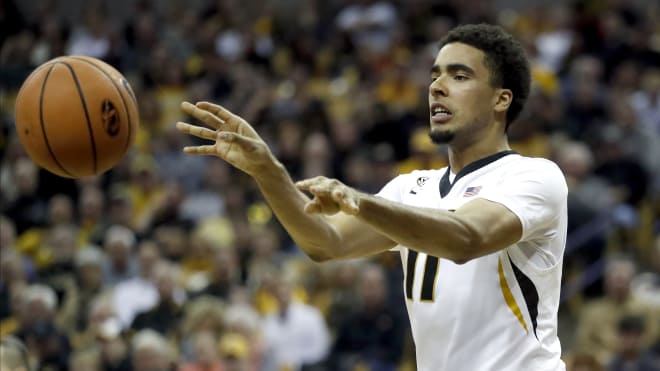 The deadline for college underclassmen who applied for the NBA Draft without hiring representation to withdraw from the draft and retain their eligibility is May 30. With just under a week until that deadline, fans and coaches across the country are keeping a close eye on who will decide to remain in the draft and who will decide to return to school.

Of those players still eligible to return which is the most important to their program's 2018-19 season? As usual, National Basketball Analysts Eric Bossi and Corey Evans have Rival Views.
MORE: Ten toughest recruiting beats of last five years | Five-star Wendell Moore breaks down his top five schools

  BOSSI'S VIEW: JONTAY PORTER, MISSOURI   
Year One of the Porter experiment at Missouri didn't go quite as expected, but at the end of the day the results weren't too bad, as the Tigers won 20 games and made a return to the NCAA Tournament.
Last spring, new head coach Cuonzo Martin went all in on all things Porter by hiring Michael Porter Sr. and landing the commitments of his children, 2017's No. 1 player Michael Porter Jr. and Jontay Porter, who finished No. 25 in the 2017 rankings after deciding to skip his senior year of high school.
Of course, Porter Jr. essentially missed the entire 2017-18 season because of back surgery and is now gone for good after hiring an agent. However, Jontay was healthy all season and showed a lot of promise while averaging just under 10 points, seven rebounds and two blocks per game in what should have been his senior year of high school. Coming off of a not-so-great performance at the NBA Draft Combine, the younger Porter brother is on the fence about whether to stay in the draft or go back to Mizzou. Mizzou fans are hoping for the latter because they really need him.
As things stand, the Tigers' backcourt is going to be shaky. They are very thin at the point guard position and there will be a lot of pressure on heralded freshman shooting guard Torrence Watson to produce early. However, with Porter back the Tigers would stand to have one of the better frontlines in the SEC. Porter could team with fellow sophomore - and another legitimate NBA prospect - Jeremiah Tilmon to make a formidable twin tower set that could score inside and out. Add in senior forward Kevin Puryear and that frontcourt would be a strength for the Tigers and could allow them to build on the momentum they gained last season. If Porter elects to stay in the draft, though, the outlook in Columbia gets much more dreary.
EVANS' VIEW: CARSEN EDWARDS, PURDUE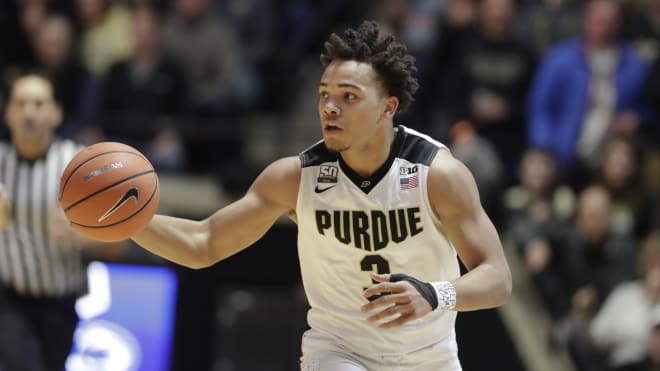 The Big Ten is wide open next year. Without Carsen Edwards, the conference could lose a title contender just like that. The all-Big Ten guard's decision to remain in the NBA Draft or return to Purdue will have a huge impact on the Boilermakers' outlook.
The Boilermakers are coming off of two of their best seasons in recent years with consecutive Sweet 16 appearances. And after losing Caleb Swanigan to the NBA a year earlier, Purdue was even better this past winter, winning 19 straight games and earning a No. 3 seed in the NCAA Tournament. Purdue will now graduate four of its starters, but with the return of Edwards, optimism would prevail.
Hopes of another strong run could be put to bed quickly, however, if Edwards does not return. He has the chance to be plastered across various preseason national player of the year lists and slated as the preseason Big Ten Player of the Year. During the combine last week, the former Rivals150 member made his professional dilemma even more difficult as he measured at under 5-foot-11. He was the shortest player at the combine, which isn't ideal, because he is more of a scorer than a playmaker for the time being. He did help his case some with a plus-6 wingspan, but he still had the shortest standing reach out of all participants in Chicago.
While the combine did not make his NBA decision any easier, it did give some hope to the Purdue faithful that he might return. If the 18 points-per-game scorer does leave, it would create a big hole in the backcourt - one that Nojel Eastern and Eric Hunter would be forced to try to fill. Evan Boudreaux's grad-transfer enrollment should ease concerns in the frontcourt, as would the eligibility restrictions taken off on redshirts Sasha Stefanovic and Aaron Wheeler.

But Edwards' decision whether to return or not is the difference between a potential top-four team in the Big Ten and a middling one that might struggle to earn its fifth consecutive NCAA Tournament bid next March.