Three-star Donta Scott taking it slow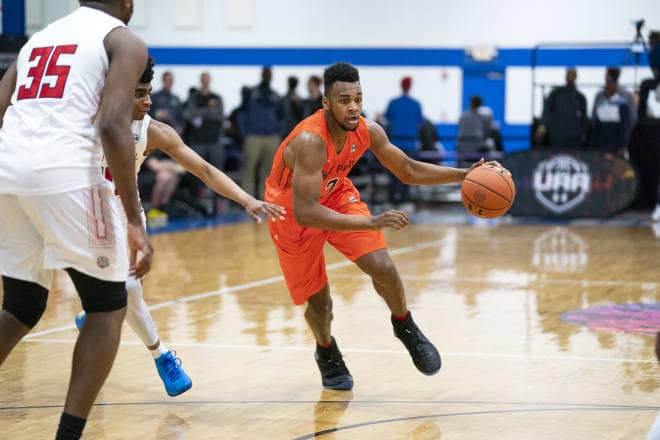 IN HIS OWN WORDS
South Carolina: "They are telling me that I play hard and that I could play multiple positions for them, which is something that really, everyone looks for, since I can do multiple things. I do think it is a nice program; I went up there earlier in the year and the facilities are really good."
Georgetown: "They are just telling me that they love my game, that I play hard and that I don't back down from anyone. They see me becoming a skilled player that can play any position. They are really nice and they say that I am what they look for in a player."
WHAT'S NEXT?
Scott will finish his final year on the Under Armour circuit this summer with the Philly Pride 17-under squad.
The three-star forward seems in no rush to schedule any visits at the moment.
"I don't know where I want to go yet," he said. "I have been focusing on the travel season so far so whenever it comes, it will come."
RIVALS' REACTION
The standout performer for his Philly Pride unit this spring, Scott is averaging over 12 points and six rebounds on the UAA circuit, all while providing a wealth of value as wing defender who can guard three positions on the playing floor.
There is still more time to go before Scott comes to his college decision, though it does look as if South Carolina and Georgetown sit in a good spot. However, the local programs including St. Joe's and Temple could have a say before Scott makes his commitment.