EYBL Hampton: Mike Miles displays his strengths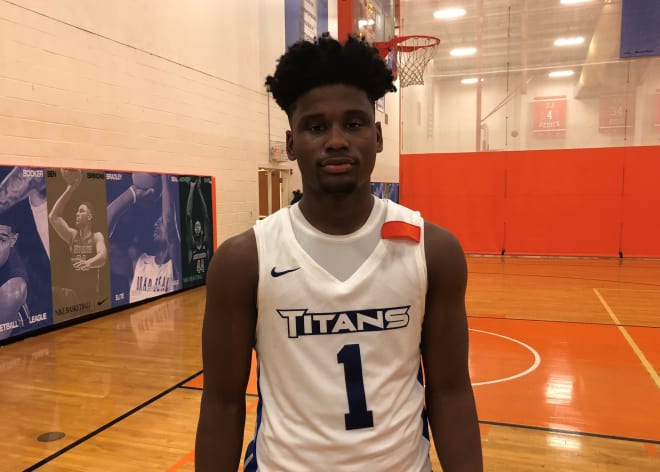 HAMPTON, Va. – Cool and composed is the name of the game for Mike Miles as the sophomore guard was a standout at the opening night of the final leg of the Nike EYBL on Friday. Providing for quality size in the backcourt, four high-major programs have already offered Miles as a number of others remain in pursuit.
A 6-foot-1 guard from Texas and a member of the Rivals150, Miles discussed his strengths.
"Getting players open, making the game easier for them and of course, scoring," he said.
LSU, Oklahoma State, Oklahoma and TCU have already offered as Villanova, Texas and USC have also shown interest.
IN HIS OWN WORDS
LSU: "I have always watched them growing up. It is a great school. They have come out with a lot of great players like Shaq (O'Neal) so it just is a really good school."
Oklahoma: "They brought me in on an unofficial visit when they played Texas. I liked it. It was a really good visit. Their fans are great. The facilities are awesome. The workout room and everything there is great."
Oklahoma State: "It is crazy out there. I went there for an unofficial visit, too, for a football game and it was great. I liked the fans."
TCU: "They were actually my first offer so that was big to me and I am always going to remember that whenever it is time to make my decision. They brought me down on an unofficial visit and I liked it down there."
WHAT'S NEXT?
Miles will complete his junior travel ball season on the Nike EYBL circuit with the Texas Titans 16-under unit. No visits have been made of late and none are planned for the foreseeable future as his most recent trips have been taken to Oklahoma State, Oklahoma and TCU, visits that occurred before the change in the calendar year.
RIVALS' REACTION
Miles is a cool and steady lead guard. A capable three-level scorer that wields an accurate jumper to the perimeter, he is at his best creating for others, an asset of his game that was on display Friday during his team's win.
It is no wonder that a slew of Big 12 programs has begun to chase the four-star guard. Miles has the chance to see his recruitment become a priority for the local programs as he will have no shortage of suitors.