Evans Seven: College sophomores poised to break out this season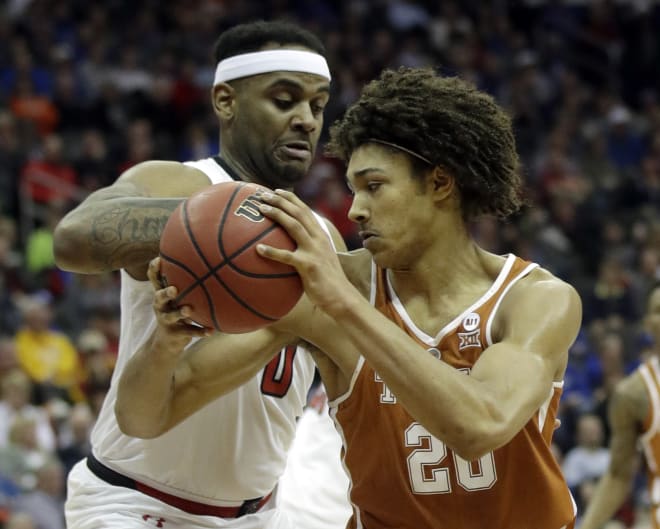 1. JERICHO SIMS  
Sims didn't get a ton of chances to show his entire repertoire last season while playing behind the unicorn that is Mohamed Bamba. But whenever Bamba did miss a few games due to injury - or was placed on the bench for prolonged minutes due to foul trouble - Sims excelled.

With Bamba now cashing an NBA paycheck, the time is now for Sims to not only become an integral piece for Texas' ascent in the Big 12, but also double his output from last year. A super-bouncy and energizing force along the frontline, Sims broke out his senior summer of high school, and while it has taken him a bit longer than others to tap into his potential, expect the sophomore's game to come to light this winter.

He is the perfect complement in the frontcourt alongside Dylan Osetkowski, and is capable of being played in a variety of lineups. Sims averaged just five points and four rebounds per game in 19 minutes of action last season, but his sophomore numbers should dwarf those stat lines.

2. DARRYL MORSELL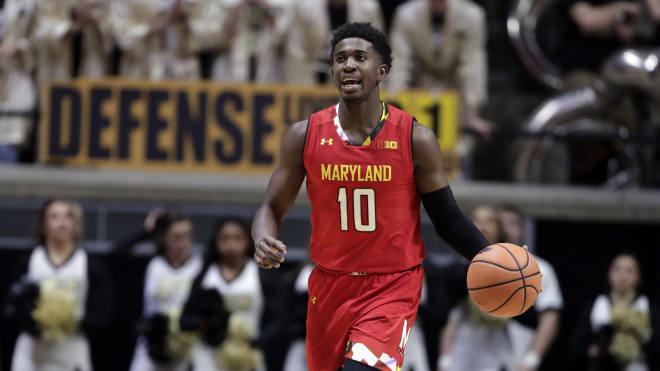 Morsell made a splash during his senior summer, becoming a priority target for some of the best along the East Coast and beyond. He decided to stay local, and the Mount St. Joe's product made the short move to College Park.

And while he was a bit behind the eight-ball last year as Anthony Cowan, Kevin Huerter and Dion Wiley had firsts dibs in the backcourt, Morsell showed major long-term potential throughout the Big Ten portion of Maryland's season. During the Terps' overseas tour in Italy earlier this month, Morsell led the team in scoring and steals, and he averaged 12 rebounds per game on top of it. He is a do-it-all guard that can play all three spots on the perimeter.

While many believe that Maryland might struggle to find its footing early on, Morsell could be just the guy to keep the program afloat.
3. CHRIS LYKES 
Lonnie Walker, JaQuan Newton and Bruce Brown have all moved on, and while it may be a minor step-back year in Coral Gables the immediate eligibility of transfers Zach Johnson, Miles Wilson and Anthony Mack should help, it is time for the Chris Lykes Show.

Lykes had his moments of stardom last year, such as his 18 points in an upset win over UNC in late February, and he scored in double figures in eight of his final 10 contests. Expect that to be a consistent theme at 'The U' this season. While Lykes does not boast the requisite size of your typical standout guard at the high-major level, his gusto, toughness and talent more than makes up for that deficiency.

Duke and UNC have received plenty of the talk in the ACC, as have Virginia, Virginia Tech and Syracuse. But Lykes is like the Energizer Bunny, and he is someone who could provide some sparkling stat lines and almost single-handedly defeat such noteworthy programs. A stat line of 14 points, four assists and three rebounds are within the grasp of the former four-star prospect, and he might be able to push the Hurricanes into the NCAA Tournament for the fourth consecutive season.

4. TY-SHON ALEXANDER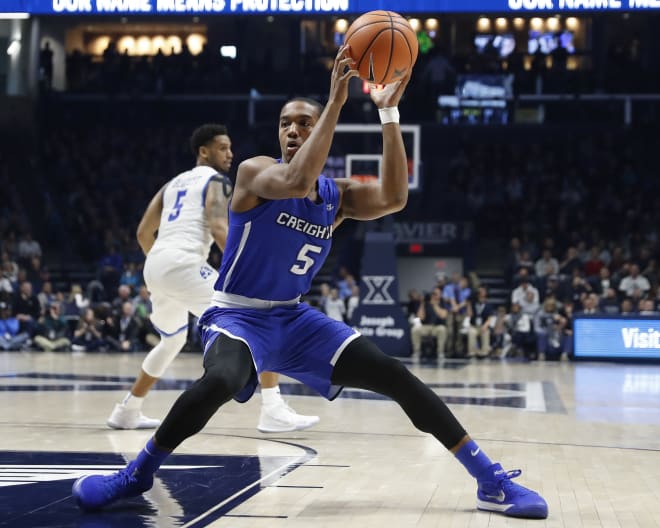 If you're a guard and you want to play an entertaining style of ball, you could do a lot worse than selecting Creighton as your college landing spot. Last year was an up-and-down one for Ty-shon Alexander, but the upcoming one should be much different for the Carolina native.

He was behind all-league members Marcus Foster and Khyri Thomas as a freshman, but they are both gone, which leaves a giant void in the backcourt, one that Alexander should fill immediately. A 6-foot-3 guard who can play a variety of spots in the backcourt, Alexander came to Omaha as a winner on the travel circuit, having been coached by former NBA journeyman Jeff McInnis and on the high school side by the famed Steve Smith at Oak Hill Academy.

Expect the sophomore to lean on his tremendous prep pedigree and overtake the Blue Jays' program. He should bolster his name as a stat-line filler and all-league performer and give Greg McDermott another NCAA Tournament team to coach.
5. SAVION FLAGG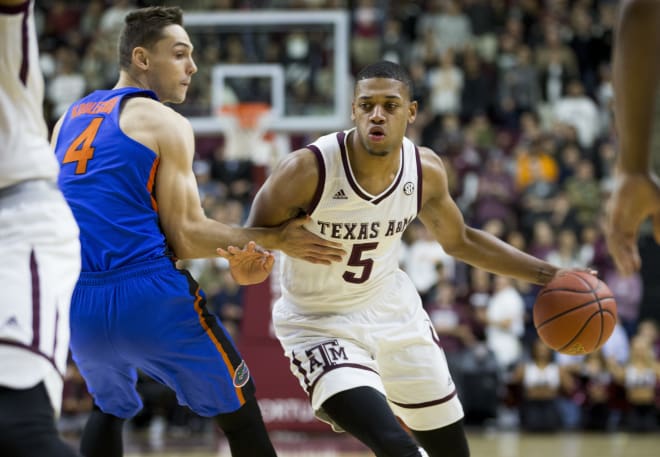 Flagg wowed scouts and coaches alike during his high school days. He was the embodiment of positionless basketball, thanks to his 6-foot-6 standing stature, instincts and ball skills that enabled Flagg to play three positions. Many of the minutes on the Aggies' roster were given to Tyler Davis, DJ Hogg and Robert Williams last year, but now that those three have left the program there is a giant opportunity for Flagg to become not just another cog but rather the focal point of Billy Kennedy's offense.

The 36th-ranked prospect in the 2017 class had an inconsistent freshman campaign, but his second go-around should be more reflective of his true talent level. Flagg averaged less than five points and four rebounds per game last season, and it might be tough sledding in the deep SEC this season, but if Texas A&M is to return to the NCAA Tournament for the third time in four years, it will be because of Flagg.

6. NICKEIL ALEXANDER-WALKER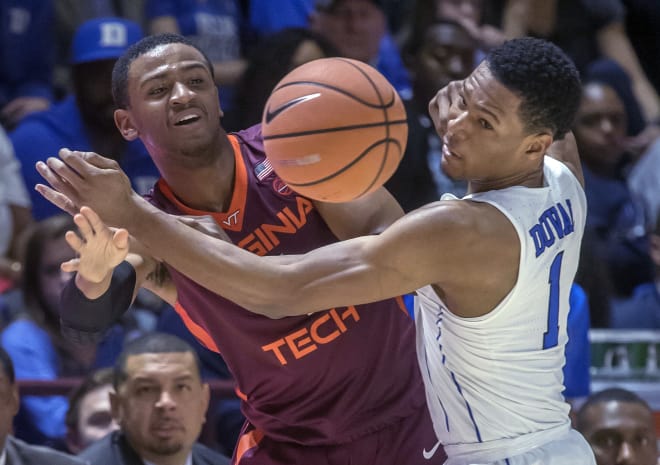 Featured on a number of NBA mock draft boards entering his freshman year, things didn't go as planned for Nickeil Alexander-Walker. Sure, the Virginia Tech guard had his moments, such as scoring 17 points in a late-year win over Duke, but there were also times where he managed to barely dent final box score.

Expect all of that to change this season. The Hokies might be Buzz Williams' best team ever on paper thanks to a cupboard full of talented upperclassmen returning in the form of Chris Clarke, Justin Robinson and Kerry Blackshear, but Alexander-Walker is the game-changer. A former top 35 prospect in the 2017 class, the Canadian averaged just under 11 points and four rebounds per game last year.

There is a reason why NBA scouts walked away from the Nike Skills Academy earlier this month praising the sophomore. He has gained over 15 pounds of muscle since the end of the season and should use that - along with his budding levels of confidence - in evolving into a potential first-round draft selection next June.
7. NAJI MARSHALL  
First-year Xavier coach Travis Steele has hit the ground running via the grad-transfer market, enrolling three immediately eligible prospects who should help the program remain afloat. However, the roster was not bare to begin with, thanks to the return of Naji Marshall, an uberly versatile wing-forward who can pass, score, rebound and defend. Mark it down, Marshall is the next face of the prestigious Xavier basketball program.

Minutes were tough to come by last year, but Trevon Bluiett and Kaiser Gates are now gone, which will give Marshall the opportunity to wreak havoc on the Big East. Stats of 13 points, six rebounds, two assists and over a block and steal per game is more than attainable for the potential breakout sophomore who was ranked 49th nationally in the 2017 Rivals150.