Bossi's Best: Memorable decommitments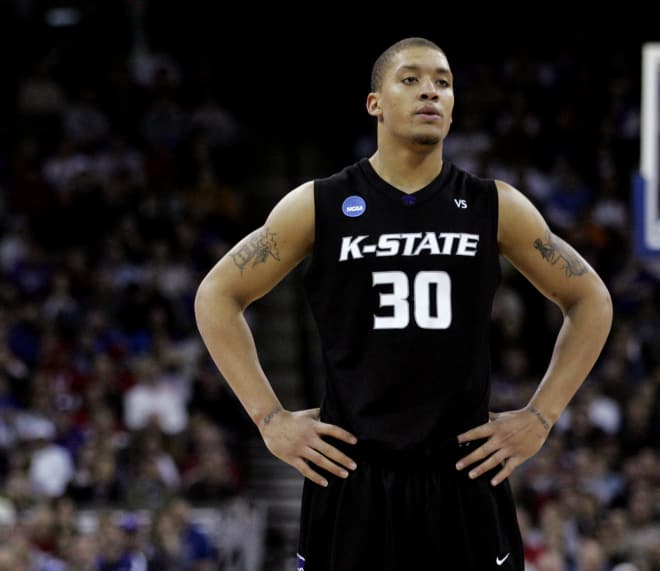 The act of committing, decommitting and finding somewhere new to play is becoming more prevalent in college basketball.

Just look at what Georgia has gone through this week. Monday night, Tom Crean and the Bulldogs landed a commitment from four-star Jaykwon Walton, who had committed and decommitted from Mississippi State just a week earlier. Within a few hours, Georgia also landed a commitment from four-star point guard Kyle Sturdivant, who then decommitted Tuesday morning. The Bulldogs saw the full spectrum.
So, for this week's Bossi's Best I decided to look back at some of the more memorable players to commit to one place only to end up at another. With no shortage of players to choose from, I wanted to try to stick with players whose changes of heart weren't caused by head coaching changes. I also didn't want to load up with several players from any specific program – Kansas and Kentucky have been prolific when it comes to adding players originally committed elsewhere – and I wanted to include at least a few guys who will impact this coming college season.

MORE: Bossi's Best lists the most mysterious recruitments of class of 2019 | Twitter Tuesday tackles questions about Kentucky, Pitt, Virginia Tech and North Carolina
Originally committed: Charlotte

Where he landed: Kansas State

What happened and how it worked out: A good old-fashioned package deal was in place when the top-ranked player in a loaded 2007 class committed to Charlotte in 2005. He committed to Charlotte because of assistant coach Dalonte Hill, who had coached him on the grassroots level while playing for the DC Assault. Hill was hired by Bob Huggins at Kansas State, and it wasn't too long before Beasley decommitted from Charlotte and followed Hill to Manhattan. During his lone season for the Wildcats, Beasley put up ridiculous numbers before leaving for the NBA. Though he's never developed into an NBA star, Beasley has had a long career and still has a pretty impressive fan backing.

Originally committed: Illinois

Where he landed: Indiana

What happened and how it worked out: Illinois has been on the wrong end of a few tough recruiting battles during my time, but none as rough as the Gordon recruitment. Gordon committed to Bruce Weber and Illinois as a junior. During the spring and summer before Gordon's senior year there were rumors that he was going to back out on the Illini after new Indiana coach Kelvin Sampson hired an assistant, Jeff Meyer, who had coached Gordon's father, Eric Sr., in college. The rumors were denied multiple times by Gordon and his family until October of his senior year, when the elder Gordon finally said that his son would be backing out of his Illinois commitment to go to Indiana and play for Sampson. Gordon would go on to be the Big Ten's freshman of the year during his one season at IU and is enjoying a long and successful NBA career. To this day, though, I'm not sure there are many players as disliked by a fan base as Gordon is by the Illini faithful.

Originally committed: Washington

Where he landed: Kentucky

What happened and how it worked out: Jones' commitment and backing out on Washington is right up there with Gordon among all-time commitment/decommitment gut punches. First, Jones waited until the spring of his senior year to even commit to Washington and announce he would be a Husky along with highly ranked teammate Terrence Ross. Then, within moments of his commitment, he spoke to Kentucky's John Calipari. After a few weeks of indecision, Jones ended up going with the Wildcats. It worked out pretty well for Kentucky. Jones was a big piece of its 2012 national championship team before leaving for the NBA.

It is worth noting that nobody has cleaned up on players who were once committed to other schools like Calipari. DeMarcus Cousins, Eric Bledsoe, Trey Lyles, Derek Willis, Sacha Killeya-Jones, Shai Gilgeous-Alexander, Jemarl Baker, E.J. Montgomery and Tyler Herro were all committed elsewhere before going with Kentucky.

Originally committed: Tennessee

Where he landed: Ohio State

What happened and how it worked out: Targeted early and often by Bruce Pearl and his staff at Tennessee, Craft committed to the Volunteers before the start of his junior year. The next summer, though, Craft backed off of his pledge and ultimately picked Thad Matta and the Buckeyes. At Ohio State he became a media darling and All-Big Ten player and he'll forever be linked to a cookout at Pearl's house that caused Pearl quite a bit of grief with the NCAA. To make a long story short, Craft was among recruits who attended a function at Pearl's house that shouldn't have been there. When Pearl was questioned about it he denied it even though the NCAA had a photograph of Craft at the cookout. Pearl later came clean on the incident.

Originally committed: Florida

Where he landed: Duke

What happened and how it worked out: OK, let's just look past the fact that Rivers finished No. 1 in our rankings (over Anthony Davis) and look back at his recruitment. He's so closely associated with his one year at Duke that I think a lot of people forget that Rivers actually committed to Florida during his sophomore season. Though he committed early, speculation was always there that his commitment was shaky, and he finally backed out during his junior season. Despite saying he would look into other options, Rivers ended up committing to the place he was always most closely linked to: Duke. Rivers put up big numbers during his one season at Duke and is getting ready to begin his seventh season in the NBA. As it turns out, the Gators did OK in 2011 by landing Brad Beal to replace Rivers.

Originally committed: Towson

Where he landed: Kansas

What happened and how it worked out: Though he wasn't particularly well known when he committed to Towson as a member of Pat Skerry's first recruiting class, Mason looked like a steal for Skerry. However, after Towson only won a single game during the 2011-12 season Mason requested a release from his scholarship. Towson denied the release, so Mason chose to attend prep school and emerged as a high-major prospect during the spring and summer of 2012. Kansas jumped into the fray during July and landed him after a campus visit in October. At Kansas, Mason developed into one of the bigger recruiting values in recent memory and was named National Player of the Year. He's getting ready to start his second season with the Sacramento Kings.
Though they haven't landed quite as many players who had previously committed elsewhere as Kentucky, the Jayhawks have landed their share of those players. Markieff Morris, Marcus Morris, Devonte' Graham and Josh Selby are just a few examples.

Originally committed: Louisville

Where he landed: LSU

What happened and how it worked out: Looking back, Blakeney was supposed to be the star of a recruiting class that also included Donovan Mitchell. Anyway, it was no secret that Blakeney liked Louisville a lot during the process, but just a few weeks into his senior year and shortly after committing to Louisville he opened things back up. A month or so after Blakeney decommitted, then-Louisville coach Rick Pitino ranted about the involvement of shoe companies in player recruiting and it was generally thought at the time he was referencing Blakeney. Blakeney ended up joining summer teammate Ben Simmons at LSU and left after a single season and now plays for the Chicago Bulls. Pitino, well he's obviously gone from Louisville, and it is certainly interesting that a big part of his downfall was the result of a shoe company allegedly paying a recruit to attend Louisville.

Originally committed: Michigan State

Where he landed: Purdue

What happened and how it worked out: The tale of Swanigan is one that few outside of his inner circle – or the coaches involved – will ever really know. First of all, he waited until the spring of his senior year to commit, and first surprised everybody by picking Michigan State over rumored leader Cal. Then, after not signing a letter of intent and waiting until early May, the skilled big man opened things back up. Shortly after he went ahead and made a final choice of Purdue. He became a Big Ten Player of the Year and an All-American at Purdue and is now preparing to play his third season in the NBA.

Originally committed: Michigan

Where he landed: Syracuse

What happened and how it worked out: In a commitment that was somewhat surprising with how quickly it happened, Battle committed to Michigan after a May official visit during his junior season. I remember at the time Battle's father, Gary, telling me how caught off guard he was by the decision and thinking to myself that it might not last. Sure enough, Battle was back open by June and rumors were flying that Syracuse would be the ultimate choice, and by July Battle had committed to the Orange. After flirting with the NBA after his sophomore season, Battle is back at Syracuse and figures to be one of the best players in the country this season.

Originally committed: Georgetown

Where he landed: LSU

What happened and how it worked out: The recruitment of Waters was always tough to follow, and there was a time where it looked like Kentucky, Indiana or Kansas may be the choice. Instead, Waters went with Georgetown and was said to have liked the freedom he would have to be the man for the Hoyas. During the winter of his senior season I got word that Waters was wavering on his choice and even asked him if there was anything to the rumors. He neither denied nor confirmed them, telling me to just talk to his dad. As it turns out, there was a lot to the rumors and he ended up requesting a release from the Hoyas. John Thompson III ended up being let go and Waters wound up at LSU, where he helped Will Wade get a rebuild in Baton Rouge ahead of schedule in Year One. Waters is among the frontrunners for SEC Player of the Year heading into the season.