Where things stand with 2019's uncommitted Rivals150 power forwards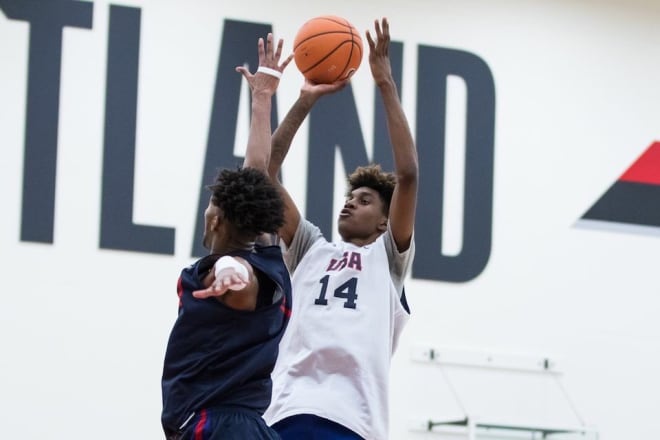 The early signing period for hoops is only three weeks away. As Nov. 14 draws closer, the available pool of talent is shrinking.
This week we'll be taking a position by position look at where the uncommitted members of the 2019 Rivals150 stand. Who are the contenders? Will they sign early or late? What's the latest?
The No. 4 player in the class, Jaden McDaniels, headlines a group of available four men that has some serious star power with nine of the top 10 available.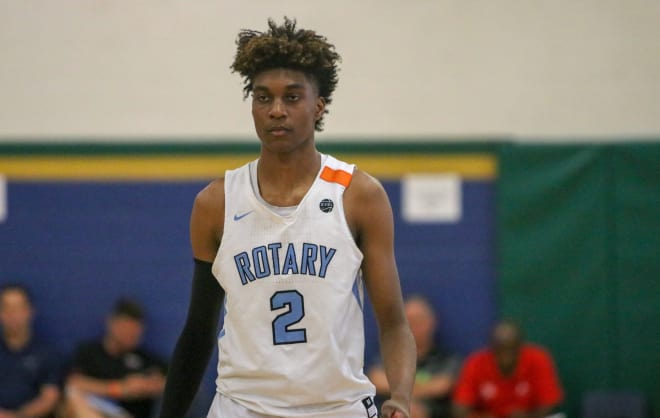 Contenders: Final five of Kentucky, San Diego State, Texas, Washington and UCLA.

Early or late: Late.

Breakdown: So far, McDaniels has only taken a visit to San Diego State, but others should be getting set in the near future. His brother Jalen McDaniels plays for their Aztecs and has developed into an NBA prospect while there, so the Aztecs have a legit shot. Mike Hopkins is trying to make a huge splash in Seattle and has the Huskies in there too. Does he have an early favorite? He doesn't seem to and it would be a surprise if he committed early.

Contenders: Duke, Kansas, Kentucky, Memphis, Minnesota, North Carolina and others.

Early or late: Late.

Breakdown: Kansas been presumed to be the leader for quite some time now. But, Hurt won't be taking any visits until during the college season and is in no hurry to make a decision. If the Jayhawks are the leader, can they hang on through the winter?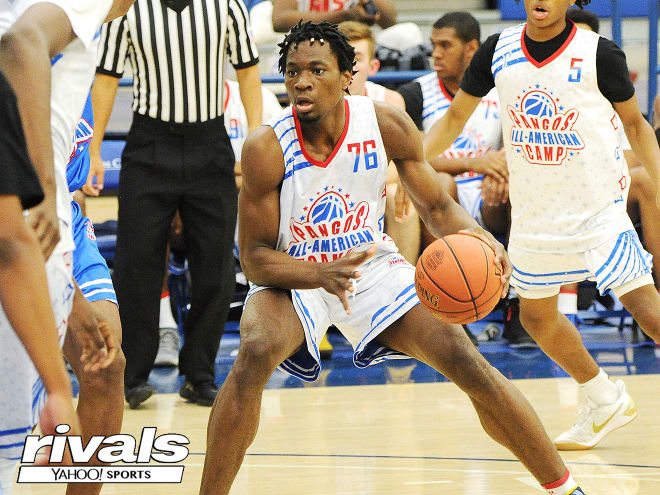 Contenders: Connecticut, Kansas, Memphis, St. John's, Syracuse and others.

Early or late: Late.

Breakdown: UConn was considered the early leader and certainly still has a shot. St. John's was also thought to be strong too. Achiuwa hasn't really declared if he will sign early or late but it's looking like he will wait. Keep an eye out for Memphis. His visit there in October seemed to come out of the blue and Penny Hardaway could have the Tigers picking up some steam.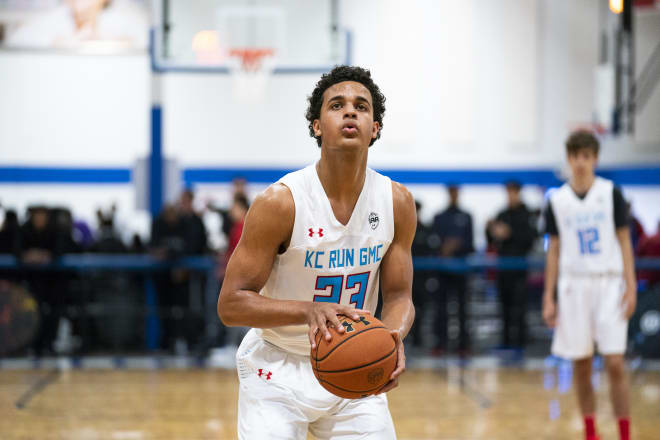 Contenders: Final two of Kansas and Villanova.

Early or late: Early.

Breakdown: It's looking more and more like Robinson-Earl will be one of the next big-name four men to make his decision. We've been saying for a week or so that he is in decision-mode and the first step was chopping Arizona, North Carolina and Notre Dame from his list after making official visits. Kansas has been considered the team to beat for some time, but Villanova has made a strong case to get this deep into the recruitment. It's a closer call than many figured it would be.

Contenders: Alabama, LSU, Memphis, UAB and others.

Early or late: Late.

Breakdown: A skilled scorer with faceup game, Watford has only taken one official visit, to Memphis. LSU gets him in early November, he's not planning to hit Alabama until the turn of the new year and he was recently at UAB unofficially. Memphis has been considered to be in strong shape for a while, but he doesn't appear to be a lock.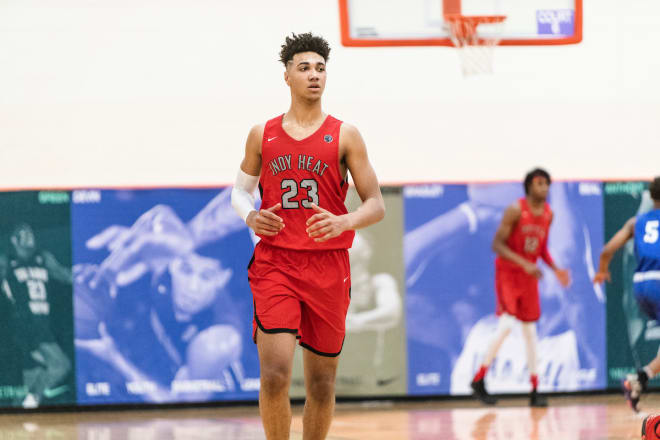 Contenders: Indiana, Michigan State and UCLA.

Early or late: Early.

Breakdown: Jackson-Davis has seen each of his finalists and could help out immediately as a low-post scoring option. Indiana has been considered the team to beat for quite some time now and him picking somebody other than the Hoosiers would be a surprise.

Contenders: Final five of Alabama, Arizona, Gonzaga, Illinois and Texas A&M.

Early or late: Early.

Breakdown: The only school Timme hasn't visited officially is Arizona and he'll head to Tucson within the next few weeks. His current plan is to announce on national signing day and he's done a good job of keeping his intentions under wraps. Texas A&M is thought to have made a pretty strong impression at this point but Brad Underwood of Illinois was the first high major coach to offer (while he was coaching at Oklahoma State).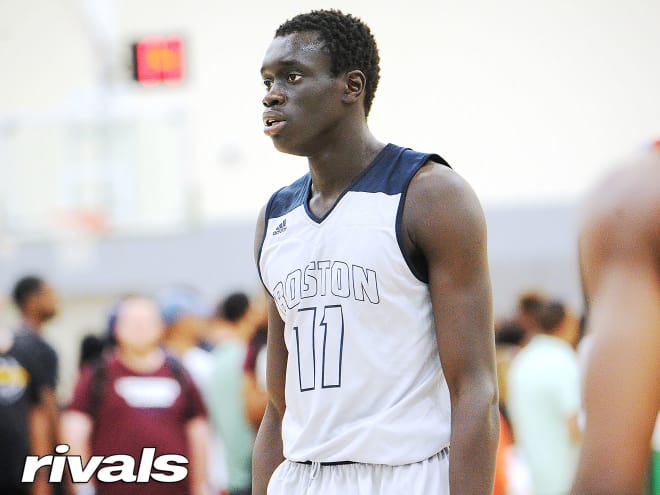 Contenders: Final five of Connecticut, Georgetown, Pittsburgh, Providence and Syracuse.

Early or late: Early.

Breakdown: Akok's lone remaining official visit to take is Pittsburgh and he's knocking that out over the next few days. A decision might not follow immediately, however Akok should be ready to decide relatively soon. There were rumors that he committed to UConn after his visit there but he shot them down. The Huskies do, however, appear to be in pretty good shape and would be our pick if we had to call any school the leader.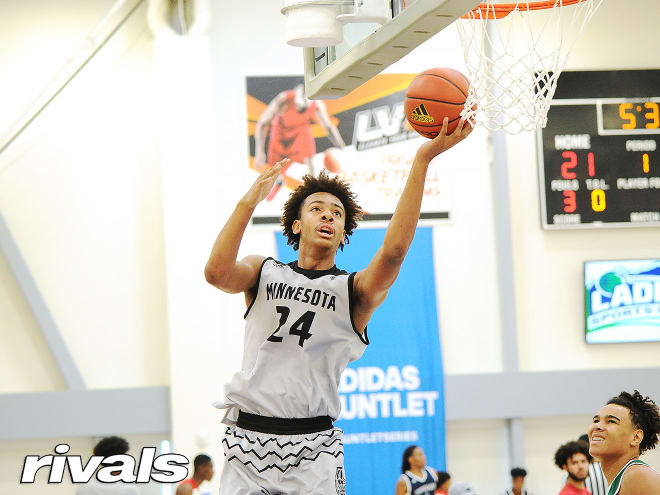 Contenders: Final five of Arizona, Baylor, Kansas, Purdue and UCLA.

Early or late: Early.

Breakdown: Nnaji has seen Arizona, Kansas and UCLA officially at this point. He takes in Baylor this weekend and wraps things up with a visit to Purdue. Arizona and Kansas have gotten a lot of talk and are in there strong. But, keep an eye out for Purdue as the darkhorse candidate here.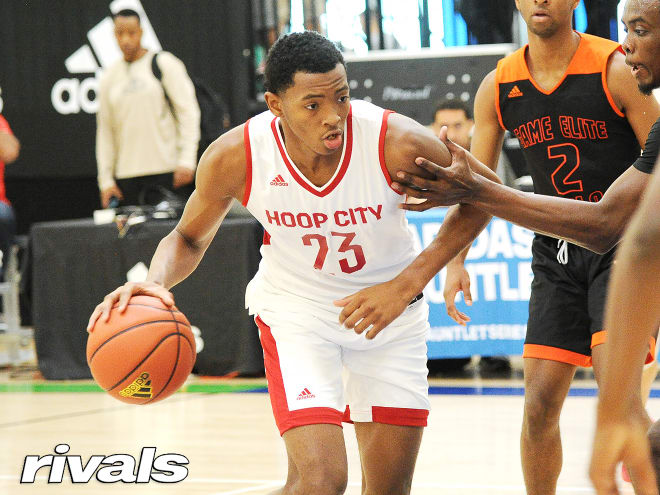 Contenders: Kansas, N.C. State, Ole Miss, Oregon and others.

Early or late: Early.

Breakdown: For the most part, Lawson's recruitment has been a bit on the quiet side but he is expected to decide early. After starting his senior year at Mouth of Wilson (Va.) Oak Hill, Lawson is back home in Memphis. Oregon received his most recent visit last weekend. If we had to pick a favorite here it is Ole Miss who seems to be putting a lot of emphasis on the Memphis area.

Contenders: Cincinnati, Memphis, Nevada, West Virginia.

Early or late: Late.

Breakdown: So far, Martin Jr. has only set an official visit for West Virginia. He'll head across the country this weekend to spend time with his father's college coach, Bob Huggins. Martin has told Rivals.com that he's been considering New Year's Eve as a possible announcement date.