Where things stand with 2019's uncommitted Rivals150 guards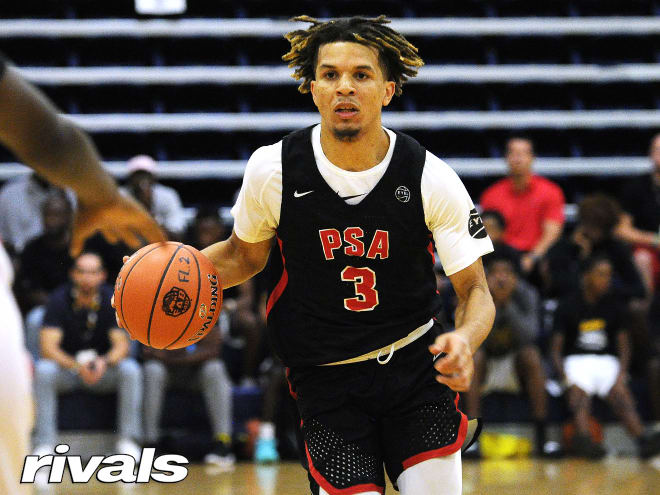 MORE: Bossi's Starting Five | Rivals Roundtable

The early signing period for hoops is only three weeks away. As Nov. 14 draws closer, the available pool of talent is shrinking.
This week we'll be taking a position by position look at where the uncommitted members of the 2019 Rivals150 stand. Who are the contenders? Will they sign early or late? What's the latest?
To start things off, we'll actually be combining the point and shooting guards because there simply aren't many of them left. The nation's best point guard, Cole Anthony, headlines the group and is the only remaining five-star guard in the class of 2019.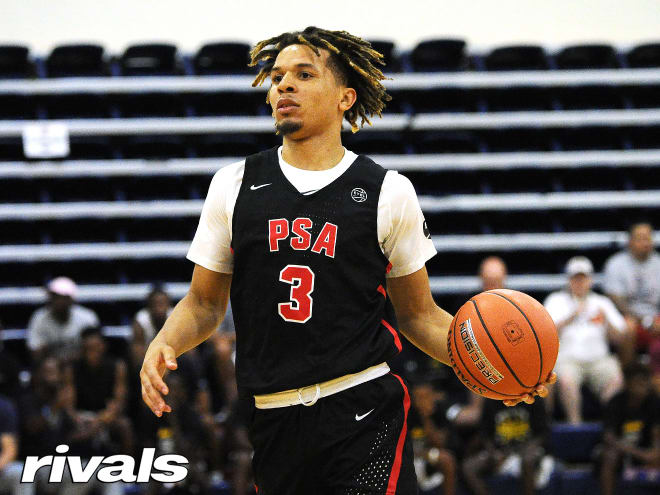 Contenders: Has taken official visits to North Carolina, Notre Dame and Oregon. Others on his final list of 12 are Duke, Georgetown, Kansas, Kentucky, Louisville, Miami, Pittsburgh, Villanova and Wake Forest.

Early or late: Late.

Breakdown: North Carolina has been rumored to be the team to beat in Anthony's recruitment and the Heels have had him on campus. So have Notre Dame and Oregon after this last weekend. The next step for Anthony is to shave some teams off his list. But, barring a surprise, look for him to take his time in making a decision.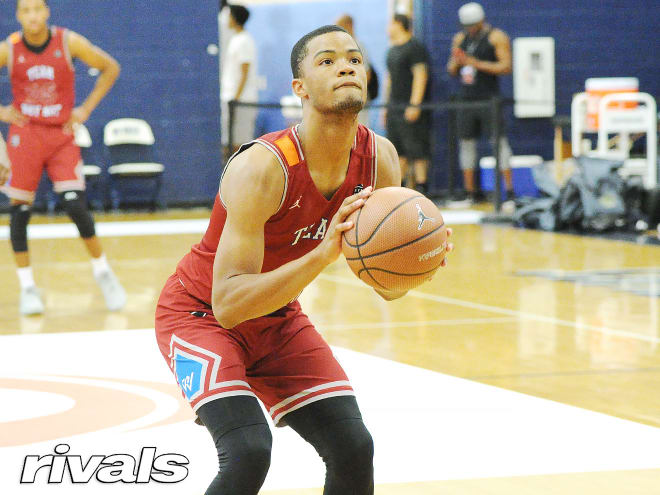 Contenders: Down to a final three of Kansas, Oregon and UCLA.

Early or late: Early.

Breakdown: Stanley took a visit to Kansas for its Late Night in the Phog event and a visit to UCLA should be coming up this weekend. After that, he'll hit Oregon. As his recruitment heads into what should be the its final weeks, the Bruins should probably be considered at least the slight leader.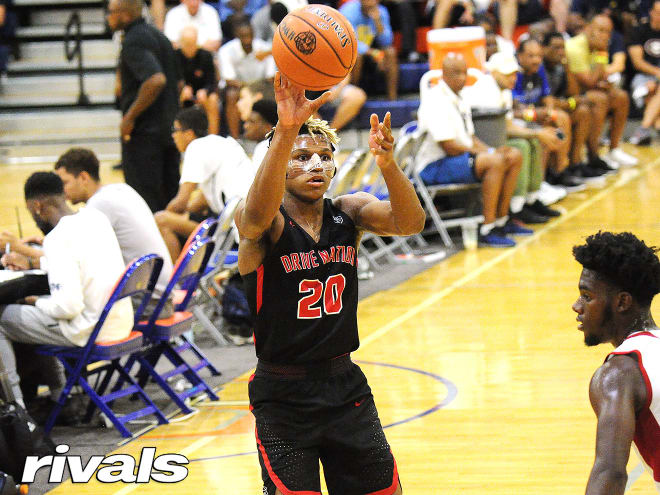 Contenders: Indiana, Louisville, Memphis and Texas Tech have been steadily in the mix.

Early or late: Late, for now.

Breakdown: Pound for pound one of the toughest players in the class of 2019, Ramsey is a monster off the dribble and potential All-League defender. He has said that he will wait until the spring to decide, but he's knocked out a handful of visits and it wouldn't be a huge surprise to see him decide early. If anybody has emerged as the team to beat, it looks to be Texas Tech.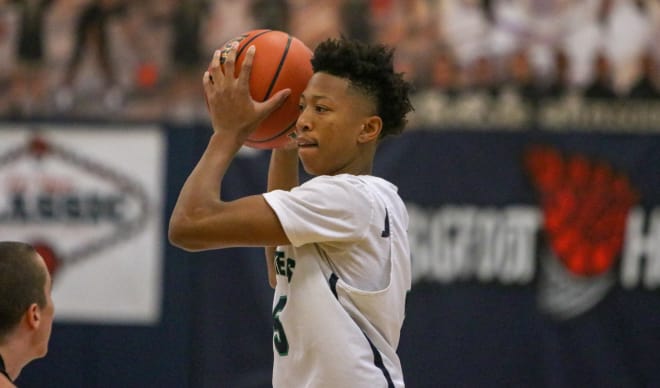 Contenders: Arizona, Duke, Georgia Tech, Memphis, North Carolina and San Diego State.

Early or late: Early.

Breakdown: Outside of the West Coast, not a lot of programs knew much about Ellis headed into the last spring and summer. After emerging as one of the best jump shooters in the class, things took off. He's got an interesting mix of schools that cover the entire country and his visit to Duke this weekend will be his last. He was at North Carolina a few weeks ago and nobody would be surprised if he ends up choosing between the tobacco road rivals.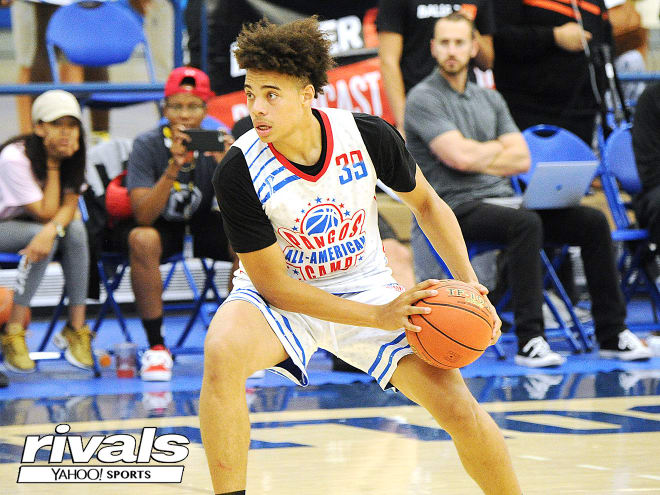 Contenders: Florida, LSU, Maryland, St. John's, Georgia, Illinois, Georgetown, UCLA and others.

Early or late: Late.

Breakdown: Since making his way to IMG for his final season of high school, Quinones has found his way over to Florida. However, he's not taken any official visits and is pretty much a lock to wait until the spring to decide. He's arguably the best remaining jump shooter in the class of 2019 and with his size and a limited number of high-level options out there, we can see his recruitment expanding this winter.

Contenders: Baylor, Boston College, DePaul, Michigan State, Nebraska, Xavier, VCU and others.

Early or late: Late.

Breakdown: A native of Michigan, Beverly is a slender combo guard who can score from deep and off the dribble. He took several early unofficial visits and appeared to be on track for an early decision. However, since making his way to Montverde, his recruitment seems to have been put on hold a bit to see who may chase during the winter. If he is going to sign early, though, Beverly will have to get moving considering he doesn't yet have any known visits set.

Contenders: Georgetown, Georgia Tech, TCU, Wake Forest, Western Kentucky and others.

Early or late: To be determined.

Breakdown: Houston and Florida may have had strong chances, but they are both out now because they have filled needs. Georgetown and TCU have both gotten official visits and made strong impressions. Western Kentucky is hanging around and new teams are starting to show interest. Baugh hasn't yet set any timetable for making a decision and it wouldn't be a surprise if signing day came and went without a decision from Baugh.

Contenders: Final two of Ole Miss and Xavier.

Early or late: Early.

Breakdown: A high scoring combo guard, Tandy took his final official visit over the weekend to Xavier. He's already seen Ole Miss and the plan is for him to announce his college decision this week. We'll give Xavier the edge.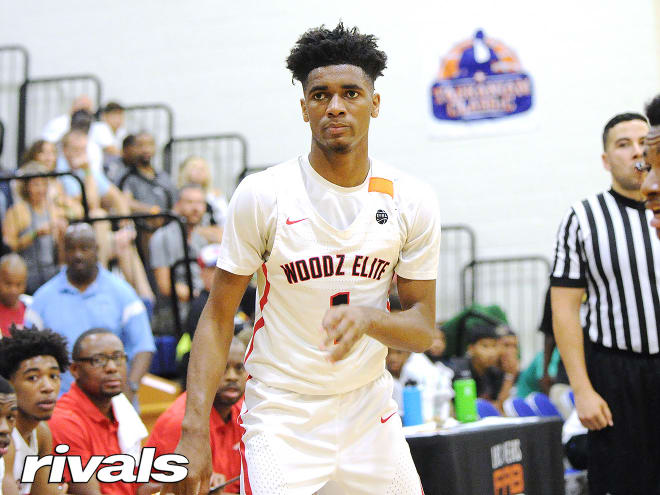 Contenders: Iowa State, Louisiana Lafayette, Louisiana Tech, Tulane, Southern Miss and others.

Early or late: Likely late.

Breakdown: Frankly, information on Wilson's recruitment has been tough to come by. We felt he was a bit under recruited coming out of the summer because of his ability to score off the dribble or as a catch-and-shoot guy. Things have been very quiet this fall and we haven't been able to confirm that he's taken any official visits. Either he's run the most silent recruitment of all time, or he's just not in a hurry to do things. If he's available this winter, high major programs will end up gravitating in his direction.