Wednesday's Leftovers: Dishing on Auburn, Florida, Georgetown, more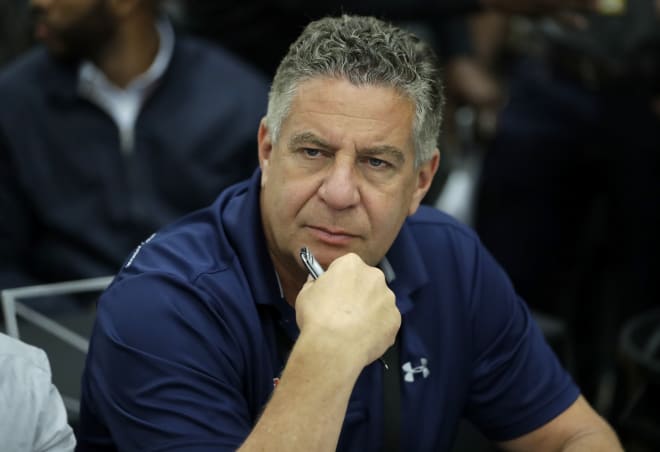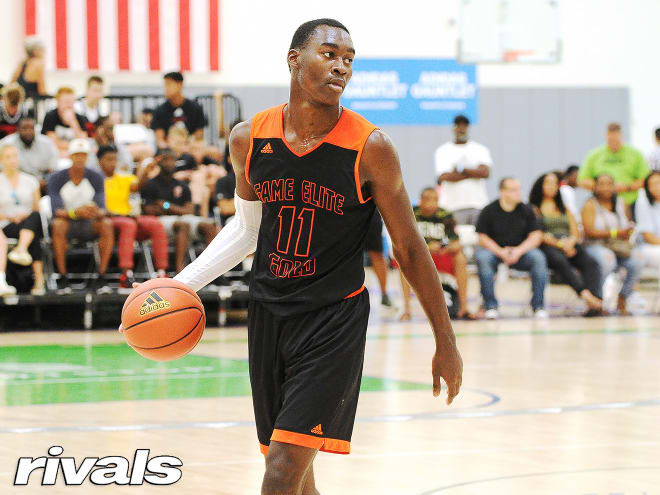 Auburn has three commitments in its 2019 class, and the Tigers also have found great traction with a number of other Rivals150 members. Jaylin Williams will visit campus this month, and the Tigers have been a heavy factor for him over the past few years. They are the favorite for Tyrell Jones, a tough-nosed guard from Florida who will also visit Ole Miss and Louisville. Ismael Massoud is down to a final five, and Rutgers and the Tigers are the two with the best shot to land the stretch forward.

Damion Baugh, Tyson Etienne and Isaac McBride are three others to keep tabs on, but look for Bruce Pearl's bunch to leave November with the signatures of the three players: Jones, either Massoud or Williams and quite possibly another in the backcourt.

I understand the anxiety on Oklahoma fans' part, since the Sooners have been a bit silent with their 2019 class after nabbing the pledge of De'Vion Harmon, a top 35 guard, several months back. However, just as I outlined in my recent The Deep Three, I don't expect OU to sit still much longer. Lon Kruger and his staff will use the heightened platform that his football counterparts will bring in the coming weeks and will host some of the nation's best. Rivals150 prospects Jalen Hill and Victor Iwuakor just visited campus over the weekend, and other notable ranked seniors such as Sam Williamson, Malik Hall, Tyreek Smith, Christian Braun and Tyson Etienne are expected to do just the same before the month of October rolls around. Toss in the Sooners' priority pursuit of five-star Jaden McDaniels and it is only a matter of time before the Big 12 program strikes in the 2019 class.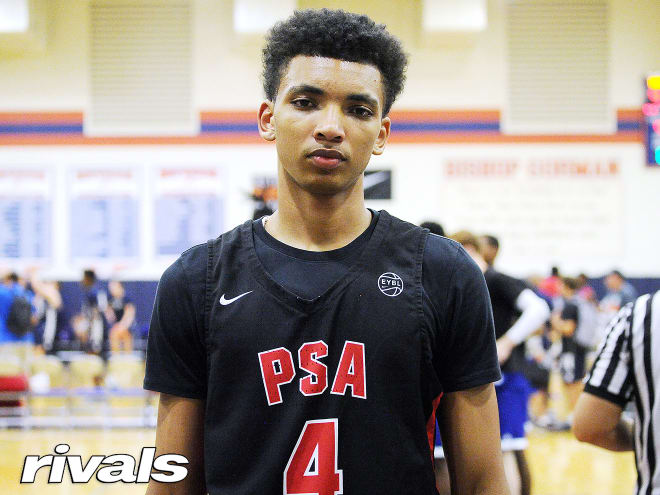 James Bouknight. The four-star guard had a tremendous month of July on the travel circuit with the PSA Cardinals program and boosted his recruitment immensely after sitting out a large portion of the year due to an injury. He already visited Virginia Tech and will head to Miami this weekend, and the Hurricanes could be the dark horse. Indiana could have a say, but an official visit to UConn - a trip that will occur on Sept. 13 - could be all that the Huskies need to begin their 2019 class. A handful of others possible targets are not as far along with their recruitments, and Bouknight is the likely the closest to making a decision.
I think Marcus Watson ultimately ends up near his home base in Georgia and makes it official for Josh Pastner's Georgia Tech program this fall. Dan McDonald updated the status of the four-star wing last week, as Watson just finished up an official visit to Boston College and has three others set: Texas Tech, Oklahoma State and Georgia Tech. The Red Raiders may be the dark horse with Watson, and do not discount Oklahoma State, either, as head coach Mike Boynton is Watson's cousin. Oregon has already hosted Watson for a visit this past spring, but I am going to say that he declines other invitations and sticks with the local Georgia Tech program.
I am not sure that Rhode Island gets both 2019 prospects, but I also do not see them striking out on both, although the competition for each remains stiff. Anthony Walker recently cut his list, and it looks like Pitt, Miami, Rhode Island and VCU are the four to beat. That could change if Kansas were to offer, and he will visit the program for its Late Night in the Phog event at the end of the month. Dahmir Bishop boosted his stock immensely this summer, but URI made sure to prioritize him before he had his coming out party. The Rams may be the program to beat, and he is the likeliest of the duo to commit to David Cox, though VCU and Penn State are in the hunt, too.
If the question is whether Mac McClung will play an NCAA Tournament game suiting up for Georgetown, then I say, yes, that will occur. Now, if the question is whether that will happen this season, I am not totally sure. But the Hoyas could make a run, aided by the return of senior big man Jessie Govan, one of the best bigs in the Big East. I also expect to see a year of progression from Jagan Mosely, Antwan Walker and Jamarko Pickett.

However, the catalyst for a postseason berth might lay at the hands of incoming guard James Akinjo. The Big East, outside of Villanova, is wide open this year, and there is not much separation between the basement of the league and the upper crust. Likely, Georgetown notches an NIT bid this winter and makes its first appearance in the NCAA Tournament since 2015 during the 2019-2020 season.
First off, let's assess how Mike White has done thus far in Gainesville. In the past 12 months, he has secured the commitments of four top 100 prospects in the backcourt, and seeing that the game has become so reliant on guards that can shoot, pass and defend, it would be difficult to not give him superb reviews. Add in the fact that two of the commitments - Andrew Nembhard and Tre Mann - can be found in the top 30 of the rankings in consecutive years and it would be hard not to give White credit for what he has accomplished.
As for Mann, he has made great strides since his high school career began. He grew over five inches in the past three years, became much more explosive and - because of his size - he is capable of playing either guard position. Jalen Hudson and KeVaughn Allen will be gone next year, and a tremendous campaign by Nembhard could result in his departure, leaving a giant void in the backcourt that Mann would be thrust into. Either way, I expect Mann to impact the program immediately as someone who can make shots but also make others better, and the program should remain a heavy contender for SEC supremacy for the foreseeable future.