Rivals Roundtable: Key visits, early commitments and more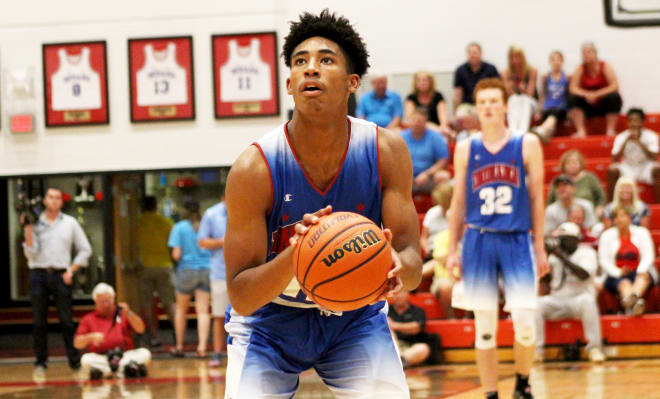 This week in the Rivals Roundtable, basketball analysts Eric Bossi, Corey Evans and Dan McDonald give their opinions on a number of topics. Should anybody be on commitment watch this weekend? How important is a good football program in recruiting? Plus much more.
MORE: Weekend's most important visits | Intriguing 2019 recruiting battles
1. With the start of college football, official visits for hoops are now in full swing. Who stands out to you as somebody to keep an eye potentially making a commitment after a visit over the weekend?
Bossi: The one that jumps out to me is Rivals150 guard Armaan Franklin who is currently on his official visit to Purdue with committed players Isaiah Thompson and Mason Gillis and four-star shooting guard target Brandon Newman. Franklin visited Indiana last week and I don't see how a decision doesn't choose between either of his home school states within a few days of this weekend's visit ending. It's a tough battle, but I'd give an edge to Purdue heading into the visit so the Boilers could be looking at landing their third in state prospect sooner than later.
Also, I wouldn't put him on full on commitment watch as he's also set visits to Louisville, Oklahoma, Texas A&M and Texas Tech, but I don't think anybody would be terribly surprised if top 35 wing Samuell Williamson pulled the trigger for Kansas given that he's referred to Kansas as his dream school in the past.
Evans: I have found it difficult to find anywhere else but Clemson as the final spot for Christian Brown. Sure, he took an official visit to UNLV earlier this summer but it is the in-state program's chance to impress the top-50 prospect this weekend and I would not be surprised at the very least if Brown were to commit to the Tigers before Monday rolls around.
Brad Brownell already holds the pledge of Chase Hunter and he will bring the senior guard back to campus for potentially his first assist as a Tiger in attempting to lock down a talented running mate for the next few years; Clemson is on commitment watch.
McDonald: Boogie Ellis strikes me as one to keep an eye on this weekend. He'll be making the short trip up to Los Angeles to see USC for the weekend. The Trojans have been in there with the San Diego native for a while now and it wouldn't be a huge surprise to see him end it before long. He would cap off a ridiculous recruiting haul for Andy Enfield if he chooses USC.
2. How important is having a good football team, or at least good game day experience, when it comes to official visits in basketball?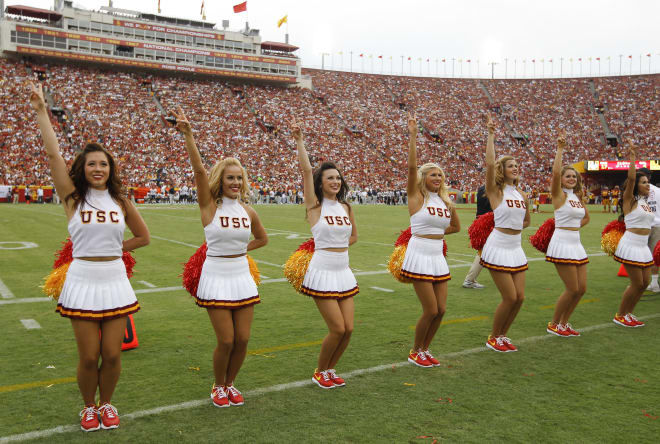 Bossi: It's not a deal-breaker or a true necessity because we see schools that don't have big time football or who have bad football programs getting guys. But, I don't see how a great football atmosphere can do anything but help in hoops recruiting. You are trying to show a kid as good of a time as possible and being able to take him to tailgates, pre game functions, parade him around field level prior to the game and have people care – or at least the opportunity to place people in a recruit's path who care – is a good thing.

Sure, there is the occasional kid who doesn't care at all about football, but those guys will often find non- football weekends or make sure their visits coincide with basketball activities as well. I can't imagine there is a coach in America who doesn't want their football program to be strong because it can only help.
Evans: It is a double-edge sword. On one end, a quality football program equates to a good game day experience which should bring out the best in what a school can provide. Therefore, the college prospect gets the chance to see the respective school at its finest.
However, the drawback of a good football program could be the fact that the school might be known first as a 'football school.' USC, Oklahoma, and Florida have withstood such labels and succeeded on both playing surfaces, but it seems that it can also be a detriment and a negative recruiting tool for used by opposing programs.
Kansas, Indiana, Villanova and Xavier have not struggled with a lacking contending football unit; at the end of the day, it all comes back to who can put the prospect into the best spot in order for a national title to be celebrated and an NBA spot to be achieved.
McDonald: It's like a lot of things when it comes to the recruiting process where it just depends on the kid. Somebody like myself in high school would have been swayed heavily by going to visit a school for a huge football game with a crazy atmosphere. I love the sport, but also love everything that comes with the game day experience. But some kids go the opposite direction and don't really care. It just comes down to the coaches recruiting a particular kid figuring out if the football weekend experience would help or hurt.
3. We are a little over a week from updating the rankings, what player on the fringe of the top 100 deserves a big boost in the update?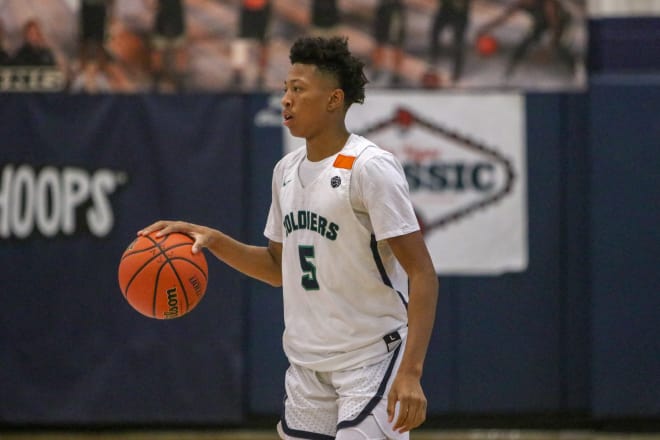 Bossi: I've been touting Texas wing Donovan Williams – who is visiting Arizona State this weekend – all summer long so he has to get serious consideration for a nice raise. The 6-foot-5 wing is long, skilled and still has tons of room to grow into his body and game. He's currently ranked No. 98 nationally but in my opinion he needs to be somewhere in the range of the top 50. After this weekend he's got visits set with Texas, Texas A&M, Miami and Georgia.
Evans: Kai Jones would be the best bet. Sitting at No. 123 overall in the 2019 class, Jones is still far from a consistently productive ballplayer, but he also boasts one of the best basketball ceilings of anyone in his class.

Jones will head to Brewster Academy this fall for his final year of play and it would not surprise at all to see him take his game to another level. He is a competitive forward with a wealth of abilities and going up against top players New England, Jones' down the road potential might not be so down the road by the time March rolls around. Anything short of a 50-spot jump within the next Rivals150 might be a disservice.
McDonald: I'm going to use Boogie Ellis again here. Currently sitting at No. 108, we could safely move Ellis into at least the middle part of the top 100 after the way he played in July. At the Peach Jam, he went up against some of the top guards in the class and more than held his own. He's a really talented scorer than can play either guard spot at the next level. I see him as a multi-year double-digit scorer at the next level.
4. Which of 2019's early commitments caught you the most off guard?
Bossi: I'm going to go with De'Vion Harmon and my reasoning is a little different. The top 35 point guard committed to Oklahoma early in his junior year and for a good six months after he committed there was one rumor after another that he was going to open things up. When there's that much smoke there is usually some fire and it looked for all the world like the Sooners would lose a terrific get. Instead, Lon Kruger and his staff were able to ward off any change of heart by Harmon and have held on. I think they are getting a guy who is a starter for however long he is in Norman.

Evans: I know that Tre Mann will get some votes here but what Houston did by locking down the commitment of Caleb Mills before mid-August is something else. Kudos to the staff for prioritizing Mills prior to his break out in July and also for having the ability to stick to the task at hand, withstanding the onslaught of impressive scholarship offers, getting Mills to campus first and then securing his commitment whenever he had the chance to play within any conference in America.

If Houston is in contention for consecutive NCAA Tournament bids in the coming years, one has to not look much further than the early commitment of Mills in the summer of 2018.
McDonald: I did not see Mann popping for Florida when he did. When he opened up his recruitment back in July to add schools to his list, particularly North Carolina, I thought that was a bad sign for Florida, Kansas and Tennessee who made up his top three at the time. Like many, I thought he was going to visit UNC and commit shortly after. However, Mike White's staff did a terrific job to reel in the local star for one of the more significant commitments so far in the 2019 class.