Sting Factor: Impact of James-to-Tennessee on Duke, Clemson, MSU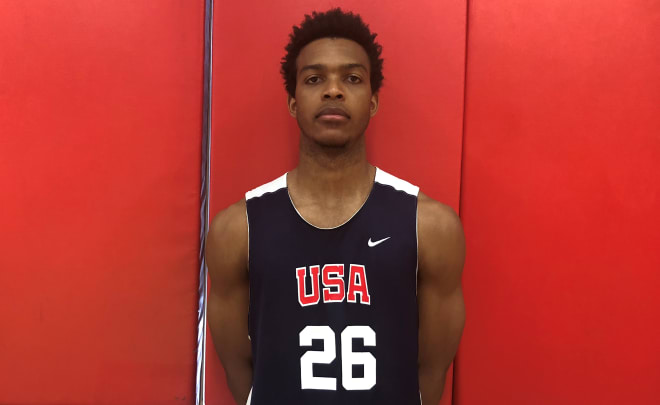 CLEMSON
STING FACTOR: 10
It is deja vu all over again at Clemson. Less than a year since it entered the commitment day for Zion Williamson as the leader for the state's prodigal son, the Tigers came up short in a surprising fashion on Wednesday, missing out on again on the state's top prospect, James.
Clemson is forced to regroup quickly. Brad Brownell has relied on talented transfers and some of the best that South Carolina has had to provide. However, James would have come in a different mold, an elite prospect that would choose Clemson the first time around instead and immediately impacting the program from day one.
The Tigers should have a fine shot at another NCAA Tournament appearance this season but after, questions remain as to how they might replace Shelton Mitchell and Marquise Reed in the backcourt. This is more than a sting; it is a complete burn but the one saving grace is that Rivals150 guard Chase Hunter is already on board and they remain involved for Rivals150 prospects Jalen Gaffney, Al-Amir Dawes and Christian Brown.

DUKE  
STING FACTOR: 9
This one hurts. Duke put a ton of time and effort into the recruitment of Josiah James, and after missing on Bryan Antoine last week, the thought was that the Blue Devils would respond with the commitment of the top-15 prospect. Instead, they missed on both, and questions are beginning to arise as to who they might land this fall.
Looking ahead, Tre Jones will likely return next year, unless he goes Tyus Jones-2015 and puts together a one-and-done campaign for the ages. But at the very least, Duke will have to replace RJ Barrett, Cameron Reddish and Zion Williamson, each likely to have their own one-and-done years in Durham this winter.
James' versatility would have been the perfect remedy for some of Duke's needs in piecing together its roster a year from now. Instead, the Blue Devils are forced to change course, and they will be hopeful that they secure Wendell Moore, add Isaiah Stewart or Vernon Carey Jr., and perhaps pursue a few other options, including Cole Anthony.

MICHIGAN STATE
STING FACTOR: 5
Michigan State has yet to strike in the 2019 class, and while the commitment of James would have been a giant win for the Spartans, remaining idle is not as big of an issue as it may seem. The Spartans will return Cassius Winston and Foster Loyer at the point guard position next year, and that's where James tends to enjoy being played the most.
However, thanks to his size and versatility, he would have been the likely replacement for Josh Langford next year – that is if Langford decides to jump to the NBA a year early – or for Matt McQuaid, who will graduate next spring. What the Spartans really need, though, is a shot-making wing with size. That is not James. He is more of an aggressive, playmaker on the perimeter.
The Spartans would have loved it if James followed in his father's footsteps to play his collegiate ball in East Lansing. But their biggest needs remain in the frontcourt. They continue to prioritize Isaiah Stewart, Vernon Carey Jr., Trayce Jackson-Davis and Drew Timme, along with a versatile scoring wing in Keion Brooks or Malik Hall.