Starting Five: Duke is rolling; Crean's comments; Gonzaga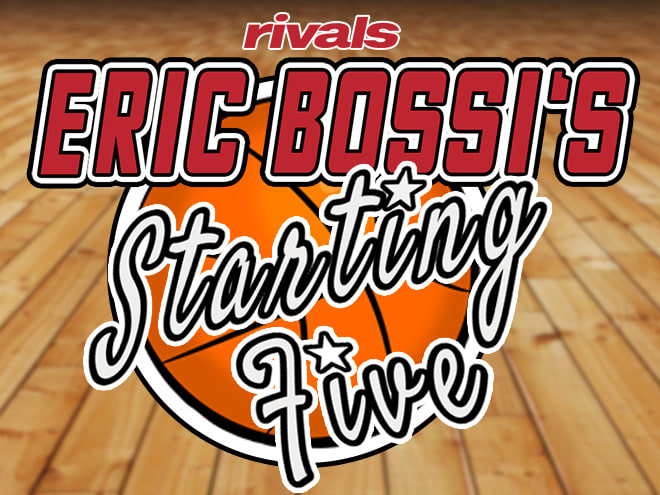 With March less than a month away, Duke is clicking on all cylinders and looks like the best team in the country. Georgia's Tom Crean had some interesting comments over the weekend and Gonzaga's recruiting has taken off. That and more in Eric Bossi's Starting Five.
ROUNDTABLE: Five-star decisions, R.J. Barrett

1. DUKE IS THE BEST TEAM IN AMERICA
With all due respect to what Rick Barnes and Tennessee have been doing this season, it would be awfully tough to convince me that there's a team in the country any better than Duke.
I know, I know. I'm not exactly going on a limb declaring the No. 2 ranked Blue Devils the top ranked team in the country and I know there are some who have grown somewhat tired of Zion mania, but Mike Krzyzewski has his young stars clicking on all cylinders and that's a scary thought for the rest of the country.
Watching R.J. Barrett and Cameron Reddish bomb away from deep, Tre Jones make heady plays and Zion Williamson take what's available to him during an impressive win at Virginia, I was most struck by the level of poise these young guys have. Sure, they've had some ups and downs along the way, but Reddish seems to have found his confidence, Barrett is playing winning, not hero, basketball and Williamson and Jones are excellent two-way players.

The thing that I don't think people are talking about enough is that the role players are stepping up as well. Most notably Marques Bolden. No, the former five-star isn't putting up huge numbers, but the junior big man has been playing with confidence and has become quite dependable.
North Carolina is rolling too, but at this point Duke looks like the heavy favorite in the ACC and I don't think it's unfair to say anything short of a Final Four should be considered a bit of a disappointment.

2. TOM CREAN'S COMMENTS WERE UNCALLED FOR
Nobody expected a huge year from Tom Crean during his first season on the sidelines at Georgia, but it wouldn't have been unreasonable to expect the Bulldogs would be doing a bit better than their current 10-13 overall and 1-9 in the SEC record. But here we are.
I can't blame Crean for being frustrated. At times his guys have looked uninspired and finding consistency has been tough. Some of that is growing pains, some of that is poor fits. However, none of that makes what Crean said following a Saturday loss to Ole Miss something that should have been said publicly.
Here's the passage that really stuck out to me.
"It's all on me. I'm the one who decided to keep these guys. It's all on me. I get it. The last thing I could do when making decisions by keeping guys in the program in the spring, is now get overly mad at them because I'm the one who made the decision. I live with that every day," Crean said. "It's not that they're not great kids, but very few programs, when there's a takeover, a lot of those guys move on. That's what happens in a job change. So, I'm not going to complain. I've just got to do whatever I can to fix it. That's not a knock on them. It is what it is."
What Crean has done here is expertly throw his entire team under the bus under the guise of taking all the blame himself.

Is it fair for him to criticize his team? Absolutely. Is questioning their heart and toughness fair game? Yes. But, the current team decided just as much to come back and play for a coach who didn't recruit them as he "decided to keep these guys". The way he put things, he made it sound as if many on this year's squad should be thanking him for having scholarships and that's not right.
I can't imagine the backlash there would be if a Georgia player, say Rayshaun Hammonds, had said something similar and directed it at his head coach.

Kids get lambasted all the time for bailing on programs and can't ever say something remotely critical. Crean should be held to the same standard in this case and any criticism he has received is warranted.

I'm sure that Crean would love the opportunity to walk those comments back -- and landing 2019's No. 2 player Anthony Edwards on Monday will help to make the comments go away. But, they never should have been aired out like that for the world to see in the first place, especially when a new coach is trying to build a culture and get a group of young men to buy into him as their leader.

3. HOW GOOD CAN GONZAGA'S RECRUITING GET?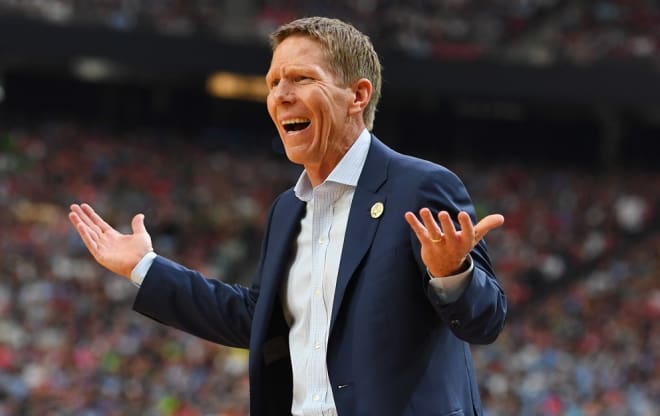 Just how good can it get for Mark Few and Gonzaga? Well, there's a chance that the Zags could improve upon their current ranking of No. 6 overall in the 2019 team rankings. As a matter of fact, there's a legitimate chance that they could finish with the top overall class.
Now, who other programs land could change the final rankings but the Zags chances at the top spot are tied directly into International big man Oumar Ballo, who is visiting next week. The 6-foot-10 big man from Mali is a monster post prospect who rebounds, runs the floor and is physically imposing. He's also considering Arizona and Baylor, but word on the street has the Zags leading for his services and if he picks them, they would immediately jump into the stop spot.
Whether or not Ballo picks Gonzaga, there's no doubting that their recruiting has now matched the level of their on the floor success and they should be considered a top 10 program nationally and anybody using conference affiliation to knock them is just refusing to be reasonable.
It should be noted that the Zags hosted another five-star over the weekend. Class of 2020's No. 2 ranked point guard Jalen Suggs was on campus and he's been a major target. They've also got four-star junior combo guard Dominick Harris onboard, so it's looking like the recruiting success isn't going away anytime soon.
4. BUSINESS PICKING UP FOR 2021'S CAM HAYES
Like many young players, sophomore guard Cam Hayes can be a bit inconsistent. But, when he's on, he is as good as anybody in the class of 2021 and his size, speed and ability to get to the basket give him a big ceiling for improvement. Not surprisingly, his recruitment has really picked up of late.
Over the weekend the product of Greensboro (N.C.) Day who ranks No. 16 in 2021 was on campus at Virginia and scored an offer from Tony Bennett. The Cavaliers -- who hold a commitment from Hayes' teammate Carson McCorkle -- joined the likes of N.C. State, Clemson, Virginia Tech, Wake Forest and Tennessee as high majors who have offered.
Monday night, Hayes is expected in Chapel Hill to see North Carolina host Virginia and I can't help but wonder if an offer could be forthcoming from Roy Williams. Even if he doesn't get the offer from the Heels on Monday night, Hayes is looking like a kid whose recruitment is headed towards an elite level and he's certainly emerging as one of the most sought after players in his class.

5. HOW ABOUT SOME LOVE FOR HOUSTON?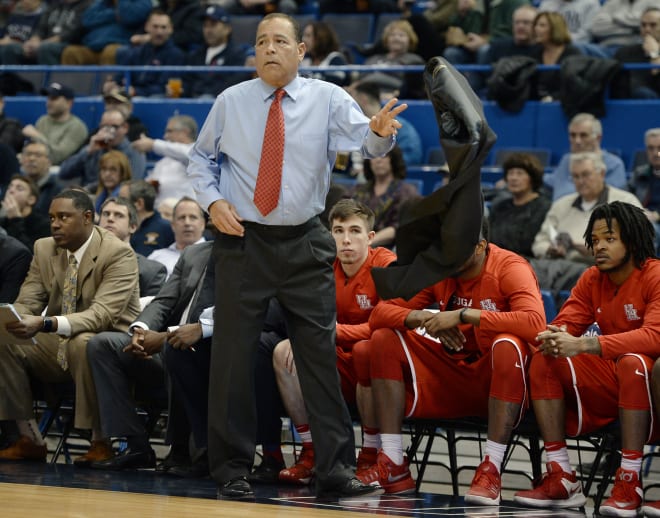 It's time for Kelvin Sampson's Houston program to start getting a little more love.

Now 23-1 after beating Cincinnati on Sunday, the Cougars rank No. 12 nationally and look like a legitimate top 10 team who can be expected to make the second weekend of the NCAA Tournament. I won't be surprised if they become a trendy Final Four pick depending on how their bracket shakes out come selection Sunday. But, that's neither here nor there.
My general point is that the Cougars aren't some paper tiger beating up on mid-major competition. They are legit and very deserving of national recognition and respect.
No, they don't have a lot of size but they've got one of the toughest backcourts in America in Corey Davis, Armoni Brooks and Galen Robinson. They play hard, are experienced and they have a coach who has seen just about anything that a guy can see in college basketball.
I'd be looking for them to waltz to a title in the American Athletic Conference and don't be surprised if they make a run come March.