Georgia lands 2019's No. 2 player Anthony Edwards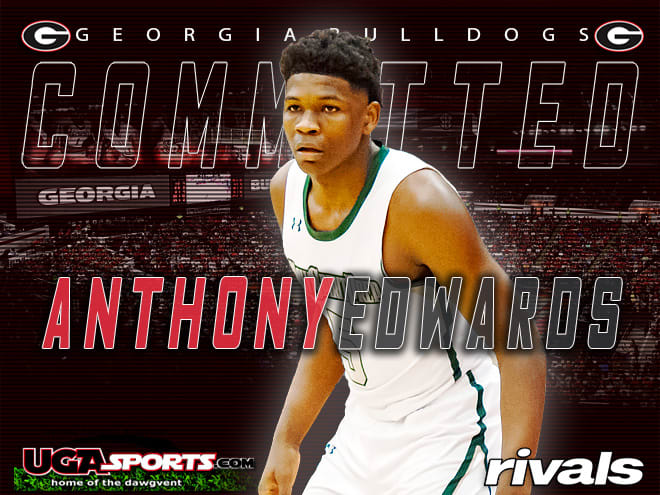 Georgia has now landed their highest ranked player of the Rivals.com era thanks to the addition of 2019's No. 2 ranked player, Anthony Edwards.
Monday morning, the 6-foot-4 scoring machine announced at Atlanta (Ga.) Holy Spirit that he's headed to play his college ball for Tom Crean and the Bulldogs.
"He just felt that Georgia was where he needed to be and that Tom Crean would help give him the kind of development that he wants," Edwards travel team director Winfred Jordan of the ATL XPress told Rivals.com.

What kind of impact can Edwards have? What's the scouting report?
MORE: Duke should be No. 1; Crean makes questionable comments

EDWARDS' IMPACT
The highest ranked player to pick Georgia in the history of Rivals.com, Edwards is a lethal offensive talent who will be valuable in turning the Bulldogs into potential competitors next year.
The Bulldogs already have a pair of four-star prospects in wing Jaykwon Walton and combo forward Toumani Camara. Edwards, however, gives them an alpha dog scorer who can contribute the moment he steps on campus. His addition elevates Georgia to No. 12 overall in the 2019 team rankings and assuming players like Nicolas Claxton and Rayshaun Hammonds stick around for another year, things can turn around very quickly in Athens.
Over the past few years of his tenure at Indiana, Crean had really struggled to recruit top in-state talent and he's already had some misses at Georgia. However, he has now landed the biggest fish possible and there is zero doubt locals will take notice and will be watching closely to see how Edwards does. If things go well, he could be the key to opening the floodgates when it comes to local recruiting.

EDWARDS SCOUTING REPORT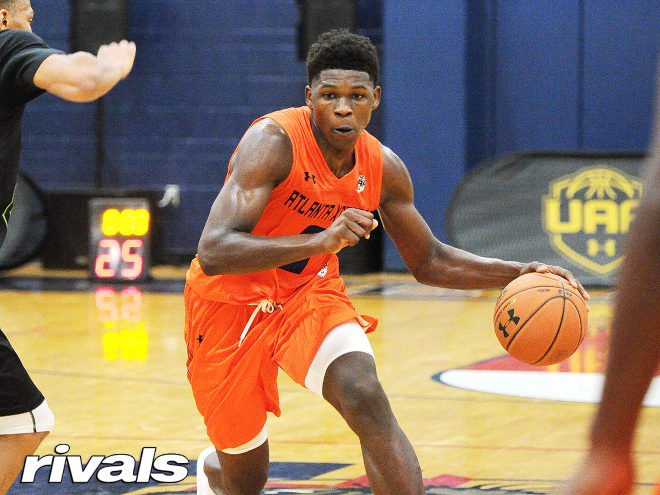 A truly explosive scorer, everything about Edwards athleticism, skill, toughness and overall game says that he should be able to put up big numbers right out of the gates.
First of all, the transition to college basketball shouldn't be a difficult one for Edwards because he's already built like a guy who has spent a few years in a college weight room. Given how explosive and strong he already is, imagining the level he'll take his athleticism to given a summer and fall in a college strength and conditioning program is scary.
An above average jump shooter, Edwards has deep range on his shot and the size and explosion off the floor to get his shot off against almost any defender. Additionally, he's an outstanding ball-handler who can create space for mid-range jumpers, drives to the rim and passing lanes for teammates without having to dribble the ball a million times. His decisions come quick and he is confident in everything that he does.
Though he's a natural two guard, expect the ball to be in Edwards hands quite a bit as he's more than comfortable running the show for stretches. Not saying he is James Harden but there are similarities in his game.
Defensively, Edwards has all of the tools to be a big-time perimeter defender assuming he buys in on that end.
Bottom line, Edwards is about as complete as a guard can be coming out of high school an the forecast is for him to rain buckets on the SEC.