Rivals Roundtable: Early surprises, rankings regrets, Akok Akok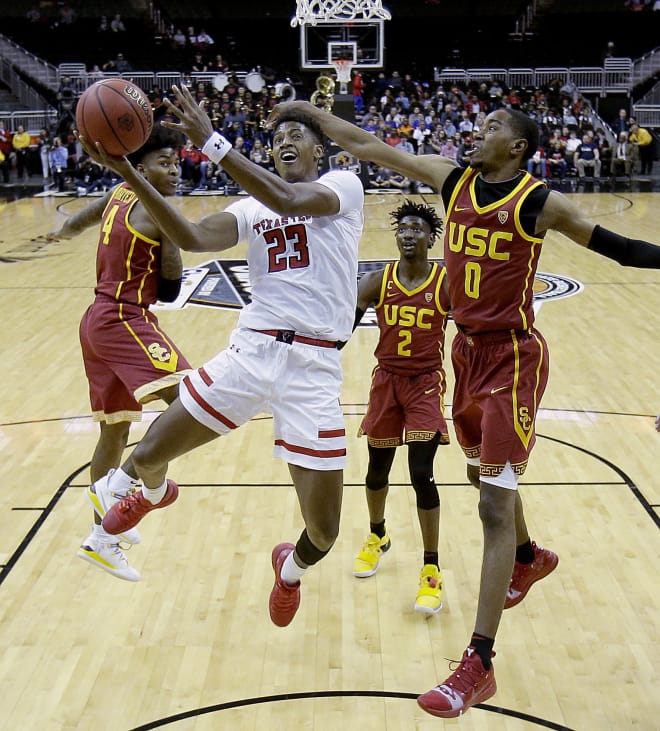 1. Which team has surprised so far, and what does it need from its 2019 class?
Bossi: Give me Texas Tech here. It's not that I expected the Red Raiders to be bad, I knew they would be competitive because I'm a big believer in Chris Beard and his staff. But, I thought replacing Keenan Evans and first-round pick Zhaire Smith would cause some early problems. I got to see them play in person a few weeks ago and I was blown away by the way they communicate and compete and sophomore wing Jarrett Culver looks like their next first-round pick.
They've got a top 20 class that features their highest ranked player ever, Jahmius Ramsey. But, they could use another athletic wing or combo forward type and I wouldn't be surprised if they look to add a transfer.
Evans: I knew Duke would be good, but this good? Blitzing Kentucky on opening night was one thing but their domination Eastern Michigan, San Diego State and then Indiana earlier this week was not something that I saw coming. I thought that their lack of shot makers and a collection of talented freshmen that have become accustomed to having the ball in their hands with a difficult early schedule would skew their results. I was wrong.

If they want similar results next year, they better land someone in the frontcourt. Fortunately, the Blue Devils are on the final lists for Vernon Carey and Isaiah Stewart, plus they'll get a visit from five-star Matthew Hurt. Carey and Stewart should decide soon and they look good to get at least one of them. A commitment from either Carey or Stewart would help fill the void left by Zion Williamson in the paint and make Coach K's group contenders again.
McDonald: Michigan has been the most surprising team to me. I'm not surprised they are good again because John Beilein's teams always are, but I'm surprised just how good they are. They look like a team capable of going back to the national championship game.
On the recruiting side, Michigan hauled in two four-star wings during the early signing period. With no seniors on the roster, Michigan could sit tight with that final spot in the 2019 class because they look to be in good shape. Now if five-star freshman Ignas Brazdeikis keeps playing the way he has been, it could be time to start looking for his replacement in the late signing period.
2. Which freshman has given you that 'rankings regret' feeling?
Bossi: Corey will back me up on this, but at one point last winter I told him that I didn't think it would be possible for us to rank Jaxson Hayes high enough for us to ever think we overrated him. Unfortunately, weather issues on a trip to see him prevented us from seeing him play in person as a senior and film was tough to come by.
Seeing the way the former four-star big man is playing at Texas, I'm pretty upset with myself for not just sticking with my gut and ranking him much higher regardless.
Evans: My guy didn't even make the rankings! I should have placed even more value in the toughness and competitiveness of Pitt's Xavier Johnson. I always loved the kid's killer mentality but couldn't get over what was a suspect jumper. A good jump shot is too important in this game to not take it into account. He first committed to Nebraska and the Huskers' staff was amped to have him. Johnson then switched to Pitt in the spring and is in contention for the all-freshman team in the powerful ACC. Johnson is a foundational piece at Pitt, and all around player and someone that I should not have overlooked thanks to his success with a strong Team Takeover grassroots program and Bishop O'Connell high school.

McDonald: I've always been a huge Coby White fan and always thought we were a little low on him even though we ranked him as a five-star prospect. But, I don't think I was ever as adamant about bumping him up as I should have been. He's been great for UNC early on looks like a first-round pick in the NBA Draft sooner than later.
3. Where will Akok Akok end up in December and what can he do this season production-wise?
******editor's note, Akok committed to UConn Saturday afternoon*******

Bossi: While he was still planning on finishing his prep year, I felt UConn was a pretty big leader. Now that he'll enroll at semester, things could be complicated because of scholarship limits. I will still lean towards the Huskies, but I'm not near as certain as I was a few weeks ago.
As for production, Akok is unique in that he's a three-point shooting rim protector who is a big-time athlete but needs strength. Factoring in that he'll have to play catch up from the first semester, I could see 8-10 points and 4-5 rebounds per game with some 'wow' moments.
Evans:I don't think anybody knows and that could be said for the coaches recruiting him and Akok himself. There have even been rumblings that others not even on his final list could swoop in at the last hour and snag his commitment. However, I will stick with UConn.because they are close to home and have needs Akok would fill.

I am not totally sure that he will see the floor this winter and wouldn't rule out him red shirting like Hamidou Diallo did when he went to Kentucky at semester. If he plays, I don't see him blistering the final stat sheet, but he will be solid. Around seven points, three rebounds and maybe a made 3-pointer per game is in the cards, along with the potential of rangy defender that blocks shots.
McDonald: UConn feels like the landing spot. It only helps the cause that Danny Hurley, to nobody's surprise, has created some early momentum in Storrs. As for his contributions this season, that's a tall task for anybody to join a team mid-season and make an impact. It would be a win for the Huskies if he gets into the rotation and gives them anything close to 8 points and 5 rebounds per game.