Evans Seven: Updates on the top seven available prospects
The Early Signing Period has come to a close, but could a flurry of moves be on the horizon? In this week's Evans Seven, we assess where the top seven available prospects stand with their recruitments, who their top suitors really are and when their commitments might be made.
MORE: Wednesday Leftovers | Q&A with top 2020 prospect Jalen Green
1. VERNON CAREY JR. 
Who's in it: Duke, Michigan State & UNC
When he commits: December
Prediction: Duke
The top-ranked player in America, Carey made the final move two weeks ago by trimming his list of schools to just Duke, Michigan State and UNC. He has already officially visited each this fall and all that is left is a commitment.

To say that it would be a surprise if Carey were to pledge to the Tar Heels would be a giant understatement. That leads us to the Blue Devils and Spartans. Duke was the heavy favorite in the spring, even though he used an early official visit on Michigan State last winter. However, the Spartans made up major ground and catapulted themselves into the driver's seat this summer.

Things have changed of late, and this is now a dead heat between Duke and MSU. Expect a December commitment, with Duke maybe having a slight lead as things heads toward the stretch run.
2. ANTHONY EDWARDS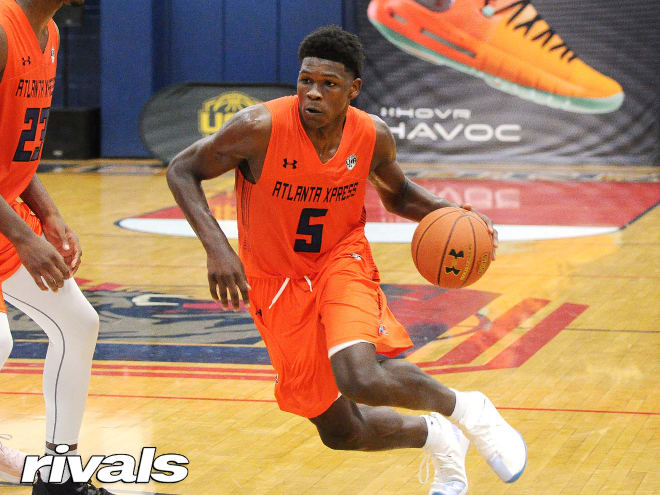 Who's in it: Duke, Florida State, Georgia, Kansas, Kentucky, Michigan State, UNC & UCLA
When he commits: Spring
Prediction: Florida State
It has been a whirlwind of a few weeks for Edwards. A month ago, the only attention that the five-star guard was receiving was rather minimal, since he was just beginning his junior year. Now, he has sped the process up a full year by reclassifying into the 2019 class and has also cut his list to a group consisting of Duke, Florida State, Georgia, Kansas, Kentucky, Michigan State, UNC and UCLA.

While each could have a word in the final say, it's Florida State that has been the front-runner dating back to his freshman year. Could things change in the coming months? Sure, especially with the dire need for an elite scorer, and Edwards could put any contending program over the top when it comes to competing for the national title.

A commitment remains far off, and FSU is the one to beat, but if there is one dark horse here, it is the local Georgia Bulldogs program, though any of the bluebloods could make their own run, too.
3. COLE ANTHONY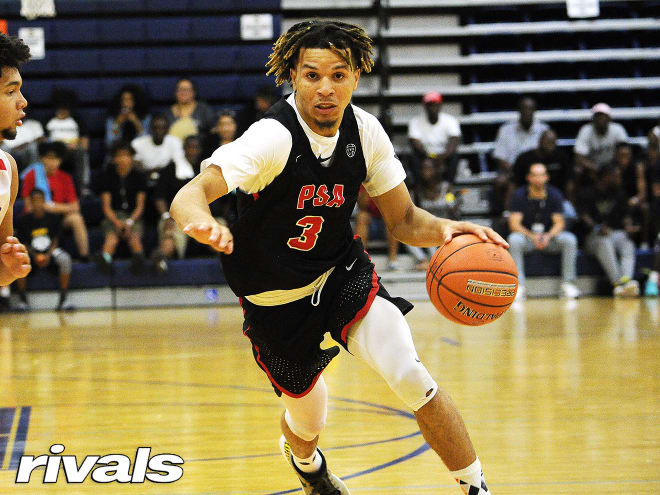 Who's in it: Georgetown, Miami, Notre Dame, Oregon, UNC & Wake Forest
When he commits: Spring
Prediction: UNC
Sitting on a group of six, Anthony has just one more official visit left after his most recent trip took him to Georgetown. The Hoyas are not expected to be the college stop for Anthony, but the fact that he would spend such a visit on the Big East program and the idea of playing for an NBA great in Patrick Ewing does warrant some attention.

However, it is the previous three programs that Anthony visited earlier this fall that have gained most of the attention, and rightfully so. Notre Dame, Oregon and UNC are the three to beat for Anthony, and nothing that has happened in recent weeks has changed that. Furthermore, the Tar Heels are thought to be ahead of the pack some, and the idea of taking over the lead guard spot with the pedigree that the program possesses may be too difficult to decline.

Miami and Wake Forest round out his school list, and Anthony is expected to visit each before coming to a decision in the spring.
4. JADEN MCDANIELS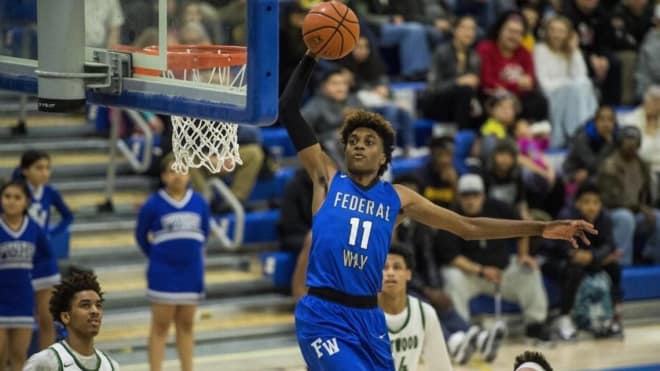 Who's in it: Kentucky, San Diego State, Texas, UCLA & Washington
When he commits: December
Prediction: Washington
Another top-flight prospect that completed all of his official visits prior to the completion of the Early Signing Period. Instead of putting things to bed, he decided to patiently wait out the process on his own terms.

McDaniels has been stuck on a final five of Kentucky, San Diego State, Texas, UCLA, and Washington. UCLA landing him might be far-fetched, but Kentucky's offer earlier this week may have piqued his interest. Texas had some momentum headed in its favor earlier this year, and by all accounts his visit to Austin went well, but the Longhorns' chances might not be great.

This leads us to San Diego State - the home of his brother and future NBA Draft pick Jalen McDaniels - and the local bunch, the Washington Huskies. Could he forego the budding nearby program and continue the McDaniels legacy at SDSU? It is a tough one to forecast, but a December decision is likely, with UW having a smidgen of the lead.
5. ISAIAH STEWART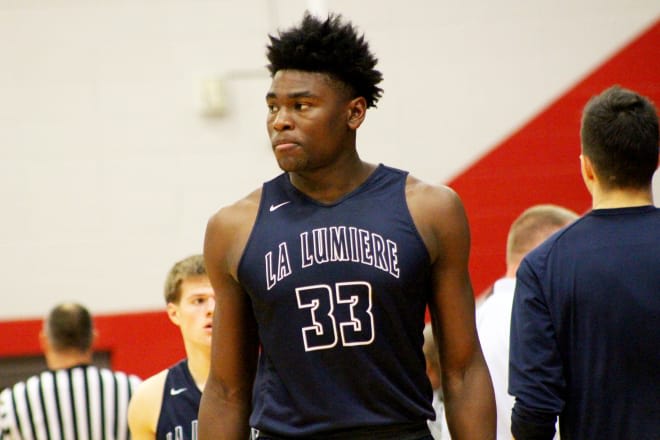 Who's in it: Duke, Michigan State & Washington
When he commits: December
Prediction: Washington
Just like Carey Jr., the only thing Stewart has left is making a commitment. Stewart completed his official visit tour over the weekend as he visited Duke. He has now been to Durham, Kentucky, Michigan State, Syracuse and Washington. He originally included Indiana and Villanova in his final school list, but he told Rivals.com earlier this month that neither are still in contention.

This looks like a battle between Duke, Michigan State and Washington. The Blue Devils have made up major ground in recent weeks, to the point that they could be the favorite. However, Tom Izzo's bunch remains right there, as does Washington. I believe it's Washington where he shockingly ends up, and he decides to do so before the calendar year flips.
6. MATTHEW HURT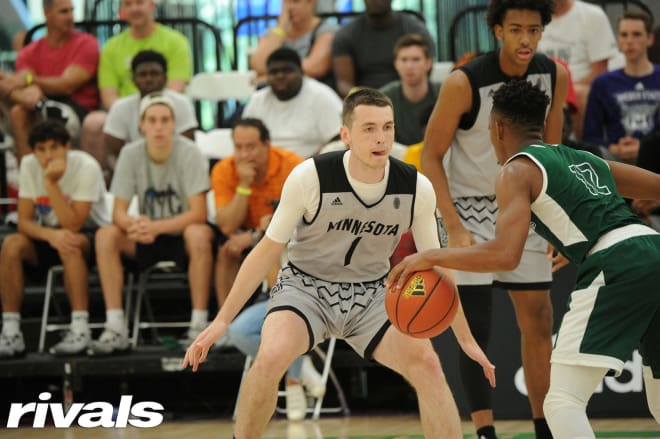 Who's in it: Duke, Kansas, Kentucky, Minnesota, Memphis & UNC
When he commits: Spring
Prediction: Kansas
It is a monumental weekend for Hurt: He will be going to Kentucky for his first official visit. The Wildcats have a major need in the frontcourt and the services of a skilled floor-spacer is evident after Kentucky's early difficulties this season.

However, the recruitment of Hurt is nowhere near complete, as Duke, Kansas, Minnesota, Memphis and North Carolina are among the others in pursuit. Duke, Kansas and UNC will more than likely receive official visits when time permits. So could Memphis, a program that employs Mike Miller, and Hurt has built a great rapport with him over the years. While things are just beginning to pick up steam, the consensus remains that Kansas is the squad to beat. No one has recruited Hurt longer than Bill Self, and his staff's attention with the five-star forward has remained steady for years. Hurt's commitment could be one of the final decisions from the class of 2019, but we expect him to go to Lawrence.
7. PRECIOUS ACHIUWA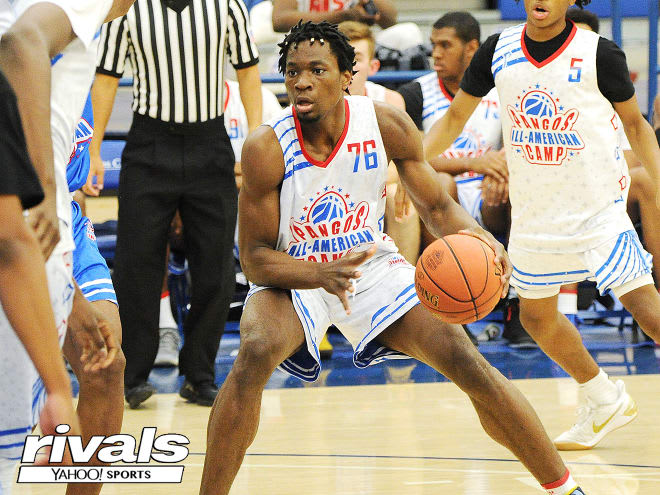 Who's in it: Kansas, Memphis, St. John's, UCLA, UConn & Western Kentucky
When he commits: Spring
Prediction: UCLA
Hurt might be a long way away from a commitment, but Achiuwa's timeline might trump it. The five-star forward, who calls New York home, is away at Montverde Academy this winter, which makes it more difficult to take his official visits. He has never publicly narrowed his school list or scheduled an official visit, and his recruitment is still growing.

The local programs, St. John's - where his brother God'sgift Achiuwa played - and UConn have been the heaviest contenders through the years. However, Kansas has remained a presence, and Memphis and Western Kentucky have been the latest to join the mix in recent months.

Also, keep an eye on UCLA, as the Bruins have a major need at his spot on the floor and might be not just the dark horse but eventually the landing spot for Achiuwa. Whether Westwood is it for the five-star is an educated guess, since much still has to play out for a decision that is not expected until the spring.