{{ timeAgo('2023-03-10 11:42:19 -0600') }}
basketball
Edit
Recruiting Roundup: Trentyn Flowers, Mazi Mosley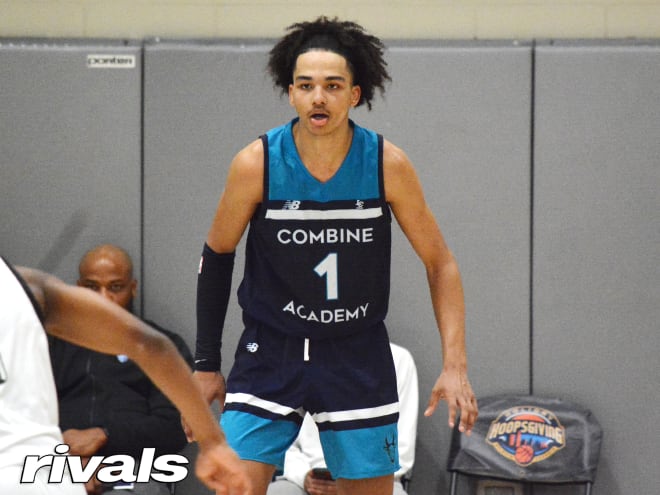 Two schools in good position for Flowers?  
Top 25 junior Trentyn Flowers announced on Wednesday that he will be making his college decision on March 17. The 6-foot-9 four-star wing will be choosing among six schools: Alabama, Arkansas, Creighton, Kansas, Louisville and North Carolina.
After talking to a few sources, the common theme seems to be that two schools are sticking out in this recruitment - Creighton and Louisville. The Bluejays have seemed to be in a good spot for a while and the Cardinals have made a huge push over the last few months.
Arkansas is a school that has been in the mix for Flowers, but the timing never worked out for him to take an official visit there, and the chances look very slim that he'll be able to make that trip before his decision.
I'm not logging a FutureCast at this time, but Creighton and Louisville are the schools I've heard about the most in this recruitment recently and the two I'll be monitoring until March 17.
*****
Introducing Mazi Mosley 
Mazi Mosley, a 2025 guard, is a player who cracked the Rivals rankings in the last update and could continue to climb. He's a 6-foot-4 lengthy guard who can score, handle it and defend. Offensively, he's shifty, plays at a nice pace and can shift gears. He has a trusty pull-up jumper from mid-range. There's a lot to like, especially long term, in what he brings to the court. The sophomore guard told Rivals that San Diego State and UMKC are the schools that have made offers.
He discusses his game and his recruitment.
IN HIS OWN WORDS
Description of his game: "I'm a combo guard. I can play anywhere, really. I can shoot, I can get to the basket, I can get my teammates involved, I'm a good passer. I feel like I'm an all-around good player. I can sit down and play defense and I can play full if they need me to."
What he's looking for in a school: "I'm looking for a school that not only has their best interest in me as a player, but after basketball, too, and as a person. Somewhere that can not only make me a better player but can make me a better person overall and turn me into a good young man."
Dream schools: "It was mostly Gonzaga and LSU."