Lance Ware's versatility, talent a big draw for some big programs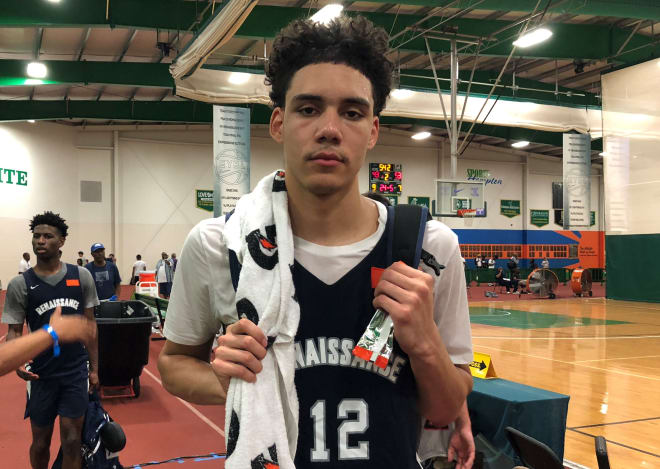 IN HIS OWN WORDS 
Louisville: "It means a lot to hear from them since my coach, Pervis Ellison, played there, and that is always going to be a school that I know about. There is a lot of history there."
Oregon: "The brand there pretty much sells itself. They get the best gear, they are always good, and my man Louis King is going there. We haven't really talked about them yet, but he just says that he loves it. "
Michigan: "I was at the national title game, sitting in the Michigan fan section. There was so much intensity in the game, it was ridiculous.
"I like how he (John Beilein) runs his program and his players and he is just a class act."
Villanova: "I really like Villanova. They are really close to my home - they're like an hour or so away. Jalen Brunson is a bucket for them and just that whole team is great there.
"I went to a game and also their Midnight Madness. I haven't had a chance to take a full visit but everything there, it is just crazy. All of the fans are tremendous."
WHAT'S NEXT?
Ware will complete his junior travel ball season this summer with the New York Rens 16-under squad.
No visits have been made or are set, though further interest and offers could change the plans for the four-star sophomore.
RIVALS' REACTION
A tremendously talented prospect who works best facing the basket, Ware is someone who can stretch the defense with a perimeter jumper, rebound in traffic, protect his basket and also pass the ball in various settings.
Thanks to his versatility on either end, finding a worthwhile college suitor will not be much of an issue. Ware continues to round out his game, and many other programs are expected to jump into the picture for the well-rounded and talented sophomore.