Evans Seven: Another weekend loaded with important visits
1. KANSAS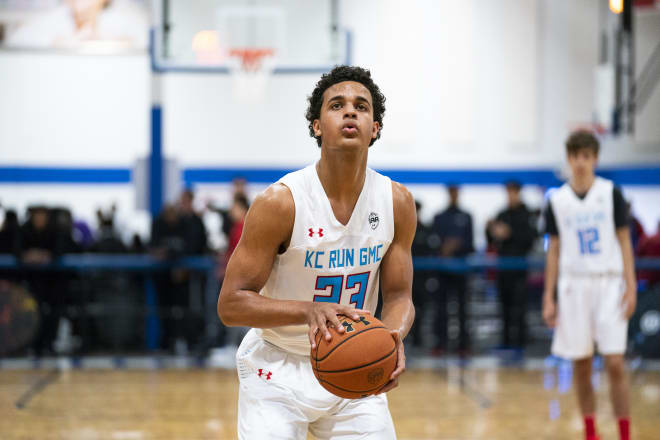 The Jayhawks will hold their annual Late Night in the Phog festivities this weekend. This is always the perfect situation for Bill Self and his staff to host some of the best talent that the nation has to provide and it will be ushered in by the musician 2 Chainz. They're hoping that the rap mogul can help the Jayhawks make up ground with second-ranked senior James Wiseman. Can the Jayhawks get a surprise commitment, similar to what they did with Andrew Wiggins a few years back?
Along with Wiseman, Jeremiah Robinson-Earl, a native of the area whose father played at KU, will be back on campus. He just saw UNC last week and might be getting closer to his college decision. Along with the five-star seniors, top-35 guard Cassius Stanley will be on campus, as UCLA and Oregon make up his final three.
Others expected in Lawrence include recently committed guard Christian Braun, Rivals150 prospects Isaac McBride and Chandler Lawson with his younger brother, sophomore Johnathan Lawson. Also on hand will be Rivals150 juniors Ty Berry, N'Faly Dante, Elijah Wood and Bryce Thompson. Look for at least one of this weekend's visitors to suit up for the Jayhawks in the coming years.

2. INDIANA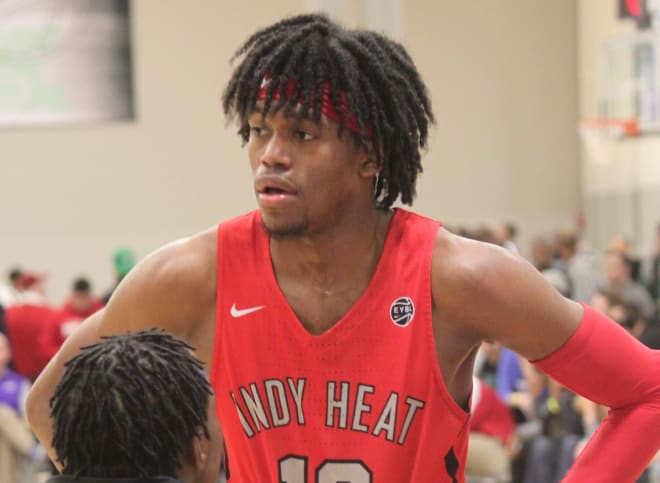 How big of a weekend is it for the Hoosiers? Not only will Saturday be the time for Hoosier Hysteria, Indiana's version of midnight madness, but the tsunami of talent headed to Bloomington is one of the best lists of visitors that will be seen this fall. The priority guys will be Trayce Jackson-Davis and Keion Brooks, two five-star prospects and the best from the state. Jackson-Davis is nearing the end of his recruitment, and while he will visit Michigan State next weekend things look promising for the Hoosiers with the top-20 prospect. Brooks just released his final six and while MSU, Purdue, Kentucky, UNC and UCLA are the other contenders, Indiana sits in a good spot.
Much of the attention will be given to the two stud seniors, but Archie Miller will also host already-committed four-star guard Armaan Franklin, Rivals150 junior Anthony Leal and top-35 sophomores Khristian Lander and Caleb Furst. They will be joined by Trey Kaufman, Jalen Blackmon, Jaden Ivey, DJ Hughes, Pierce Thomas and Curt Hopf.

3. KENTUCKY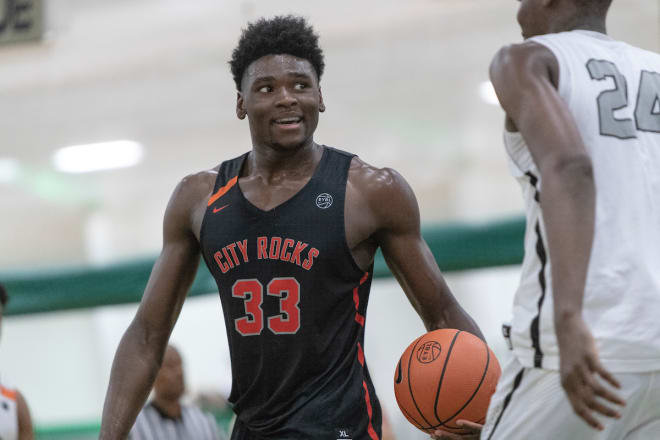 Who are the Wildcats going to get this fall? That is the million-dollar question. They did quickly accumulate a tremendous crew of talent on the perimeter with Kahlil Whitney, Dontaie Allen and Tyrese Maxey, bur more work must be done in the frontcourt. Their top priority remains James Wiseman, but the desire is there for potentially two elite paint producers. This weekend could place UK in an even better spot as October approaches as Isaiah Stewart will kick the weekend off Friday with an official visit to Big Blue Nation. UK silently offered the five-star prospect two weeks ago and was able to schedule an official visit before five others making his final list were able to do so. He just visited Washington last week, and Duke, Michigan State and Villanova remain heavy contenders. But don't sleep on the Huskies.
Oscar Tshiebwe, arguably the best high school rebounder in America, will join Stewart on campus Saturday evening and complete his tour on Monday. An offer was given two weeks ago, but West Virginia remains the team to beat. UK isn't the clear-cut favorite for either, but a solid 48 hours in Lexington could be all that is needed for the Wildcats to help their needs along the frontline.

4. LOUISVILLE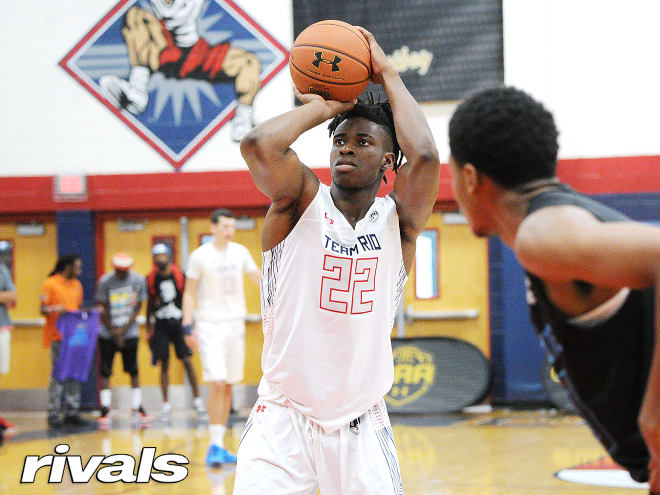 Chris Mack has done a tremendous job on the recruiting trail, quickly patching together a top-five recruiting class this fall. His latest Rivals150 commitment came in the form of local talent David Johnson. The Louisville native will be on campus this weekend for his official visit, and he will be joined by future classmate and fellow Rivals150 guard Josh Nickelberry. Mack and his staff will be doing their best to entertain the future talents this weekend, and they should be aided by the Louisville Live festivities.
Their top priority will be Aidan Igiehon, a top-60 big man that will be taking his own official visit to the ACC program. The Cardinals have a need in the frontcourt and have pinpointed Igiehon as the guy that they want to fill that void. They are in a great spot for the Irish big man, and while he could visit Kentucky next month for its Big Blue Madness, expect Mack to push for a commitment and add onto his top-five recruiting class, a tremendous statement during his first full year at Louisville.

5. NORTH CAROLINA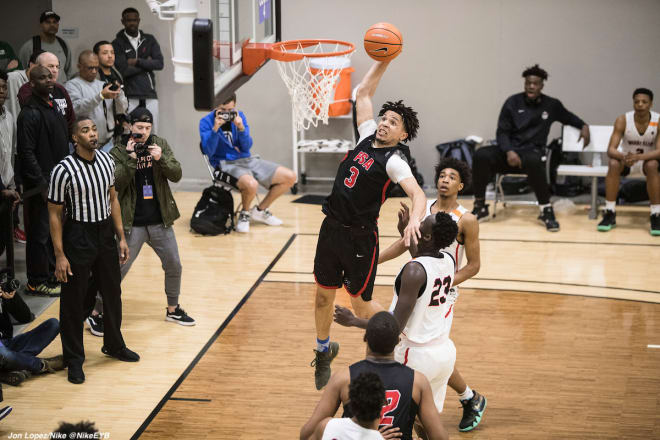 Last weekend was a big one for the Tar Heels as they hosted two five-star teammates from the IMG Academy program: Jeremiah Robinson-Earl and Josh Green. Each are attainable prospects when it comes to a commitment and this weekend, they will be hosting another IMG product, Armando Bacot, a five-star center who has already given his verbal pledge to Roy Williams.
Bacot will be doing his best to secure a running mate beginning next fall, as Cole Anthony, the top-ranked guard prospect in the 2019 class, will head to UNC for an official visit after taking a trip to Notre Dame two weeks ago. The Tar Heels have to be thought of as one of the teams to beat. Many expect that Anthony will wait until the late period to sign, but there is a history of Oak Hill Academy products signing early. Could Williams intrigue the talented guard enough to enter the college season with the pledge of the elite guard? We are about to find out.

6. PENN STATE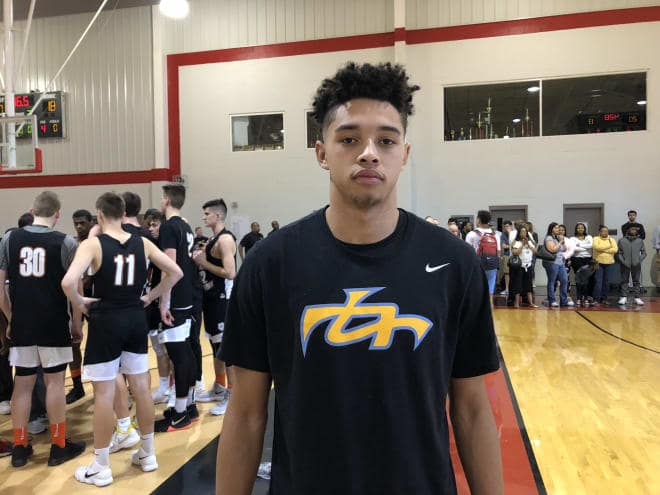 Things are going to be lit, as the kids say, this weekend as Penn State welcomes ESPN's GameDay for its contest with Ohio State on the football gridiron. Happy Valley has become known for its raucous atmosphere, especially during a White Out contest, which is a sporting event to behold. There is no better time for Pat Chambers and his staff to bring some of their top targets in the coming years to campus.
One of those prospects will be Rivals150 wing Seth Lundy. Down to a final four of Penn State, Virginia Tech, Marquette and Louisville, the Nittany Lions are the favorite and a commitment could be in the cards if all goes well. Lundy won't be the only talent on campus this weekend, as already-committed seniors Justin McKoy and Abdou Tsimbilia will be in attendance. Five-star sophomore William Jeffress and Rivals150 junior Myles Stute will also be on hand, as will Malcolm Dread (who is the younger brother of PSU freshman Myles Dread), John Hugley and Trey Hall.

7. GEORGIA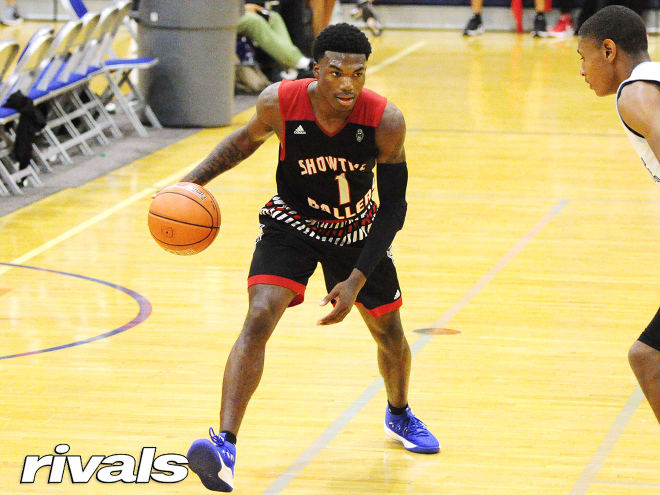 Tom Crean made a quick strike a few weeks back in his first full recruiting class as the head coach at Georgia with Rivals150 wing Jaykwon Walton. Much more talent is needed in Athens and the SEC program is hoping that this is the weekend that could equate to future success. Rivals150 wing Toumani Camara will spend his second official visit on Georgia, and the July breakout could be just what the doctor ordered. Camara is talented, versatile and full of upside, but UGA is battling with Northwestern, Dayton, UMass, Minnesota and Kansas State for his commitment, but after missing on David Johnson last week expect Camara to be an even greater priority for the Bulldogs.
Along with Camara will be Tyrell Jones, one of the toughest and most talented lead guard prospects available this fall. Jones has already visited Ole Miss and Auburn this month and could see Louisville later on. The Bulldogs will be hoping to make a move with each of the Rivals150 prospects' recruitments this weekend.