Rival Views: Which five-star's visit is most critical this weekend?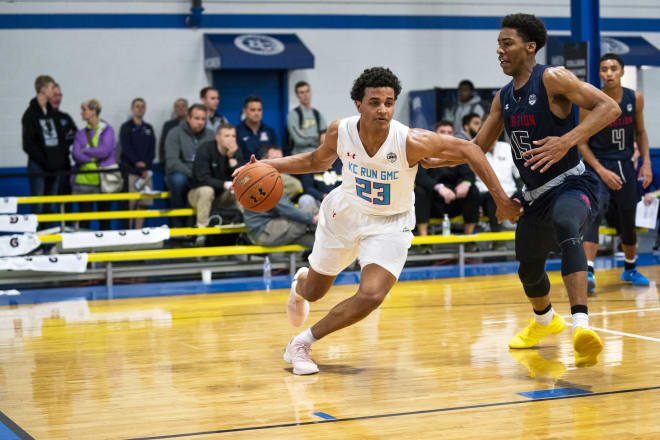 BOSSI'S BEST: Class of 2019 providing plenty of twists and turns
We are in the thick of official visit season for the class of 2019 and with multiple programs hosting major recruiting weekends, many of the undecided five-stars are on the road. So, which five-star prospect's visit is the most crucial to a host school hosting them this weekend? As usual national basketball analysts Eric Bossi and Corey Evans have Rival views.
BOSSI'S VIEW: JEREMIAH ROBINSON-EARL, KANSAS
This weekend, Kansas holds its annual Late Night in the Phog event. "Late Night" is one of the most well-known recruiting events in the country and Bill Self and the Jayhawks always pack a crowd of big-time visitors. This year is no exception, as the likes of James Wiseman, Cassius Stanley, R.J. Hampton and N'Faly Dante will be on hand to watch festivities that will include a performance from rapper 2 Chainz. However, I don't know that any visit is more crucial than that of five-star power forward Jeremiah Robinson-Earl.
A native of Kansas City who is playing his senior year at Bradenton (Fla.) IMG, JRE has been a focal point of Kansas' 2019 recruiting efforts for going on four years now. His game is a match for the way Kansas plays and the Jayhawks are likely going to need to replace current junior Dedric Lawson next season. That Robinson-Earl has ties to the program only intensifies things a little. Over the past few weeks he's seen Notre Dame, Villanova and North Carolina and will still visit Arizona. But, Kansas remains the program he's been around the most and they have a huge opportunity to move towards closing on an extremely important recruit when they host him this weekend.

EVANS' VIEW: ISAIAH STEWART, KENTUCKY
How is Kentucky going to replenish its frontcourt after this season? Its perimeter group is looking tremendous thanks to the commitments of Kahlil Whitney, Tyrese Maxey and Dontaie Allen. However, the Wildcats' strong 2019 class needs some help down low which makes this weekend's visit from Isaiah Stewart that much more of an important one for the program.
A five-star center prospect and arguably the most productive frontcourt player in America, Stewart had at one point settled on a group of six that did not include Kentucky. That all changed swiftly whenever John Calipari visited Stewart at his school two weeks ago. An offer was immediately extended and a visit date was scheduled.
For as great of a prospect that Isaiah Stewart is, the need for him is even greater. The Wildcats, as they traditionally do, will likely see P.J. Washington, Nick Richards and E.J. Montgomery jog off to NBA pastures after a short stint in Lexington. Throw in the graduation of Reid Travis this spring and the Wildcats' frontcourt will be depleted. Stewart could be a go-to scorer on the block that the UK may not have had since Anthony Davis.