Conference Call: Freshman overachievers
Now that March is upon us and a handful of programs are finishing up their seasons, it is time to review the progress of the true freshman class. The class of 2016 was nothing short of tremendous, bringing the nation a variety of next-level talent that will one day hit an NBA playing floor.
With that as a backdrop, we assess the prospects ranked within our final 2016 top 150 that have already out-produced and overachieved during their early collegiate playing careers.
HOW THEY WERE BUILT: UCLA | Villanova | Arizona | Northwestern | Duke | UK | UNC
ACC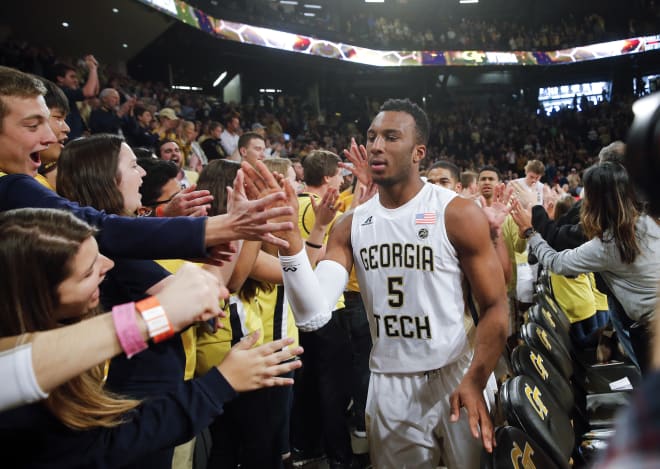 Josh Okogie was a major performer during his inaugural year on campus in Atlanta. Despite many believing that Georgia Tech was entering a significant rebuilding phase, Okogie was a giant bright spot for Josh Pastner's program this past winter. Known for his length, explosiveness and defensive acumen entering his freshman campaign, the 6-foot-5 wing surpassed original expectations on the other side of the ball. Averaging over 15 points and five rebounds while knocking down 37 percent of his perimeter attempts, Okogie established himself as a building block for the Yellow Jackets. He just exploded for 24 points in his team's first round NIT win over Indiana and seems to be improving as the year has gone on, displaying his vast value within the ACC program.

BIG EAST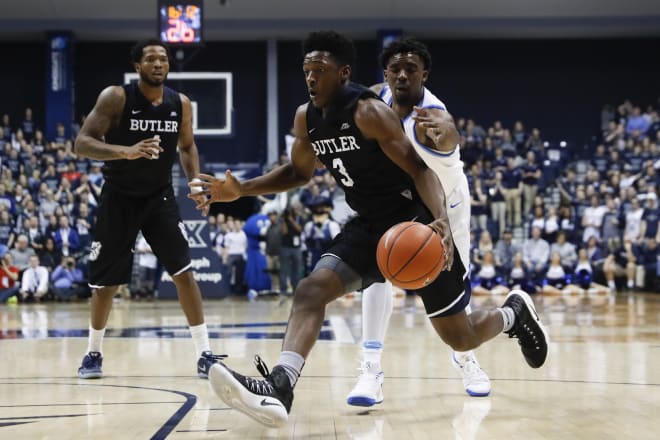 Not much was expected from the No. 123 player in the 2016 class this season. However, Kamar Baldwin immediately made his presence known with a game-winning jumper in his second collegiate basketball game. While he did cool off some since, Baldwin looks to be someone that will become the next face of the highly successful program at Butler. A deadly scoring option that can already convert from each level on the floor, Baldwin has already out-played his original ranking. The next step will be to show that he can slide over onto the ball and create for others but really, we are just splitting hairs here as the former three-star prospect is an overachiever at its finest.
BIG TEN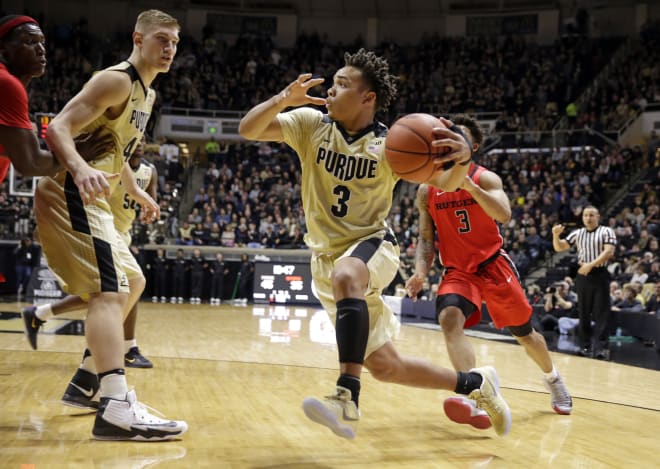 We could have sided with the trio of first-year standouts at Maryland or Tyler Cook at Iowa, but the enthusiasm and scoring ability that Carsen Edwards exhibits earns his place here. Originally knocked for being an undersized scoring guard, the Texan has flourished in West Lafayette. While he has battled inconsistency this season, the 6-foot freshman made a name for himself by scoring 21 points in his fifth collegiate game against Auburn. When he is shooting the shots that he should be, there is no doubt that Edwards can etch his name in the Purdue record books for scoring the basketball. While Caleb Swanigan and Vince Edwards have taken up most of the attention, without Edwards the Boilermakers would never have the opportunity to make some noise this month.

BIG 12
Originally slotted 56th overall in his 2016 graduating class, Jaylen Fisher's imprint on the TCU men's basketball program cannot be overstated. Fisher, who was originally headed to UNLV prior to the coaching change in Las Vegas, has helped first-year Horned Frogs head coach Jamie Dixon reinvigorate TCU. While they just missed out on the NCAA tournament, if it wasn't for the former four-star recruit the Horned Frogs never would have come close. Fisher averaged close to 10 points and over four assists per game. Combine his production with a top-25 recruiting class on the way and TCU may return to the tournament next March with Fisher leading the way.
PAC-12
Slated as the No. 55 prospect in the 2016 class, the plans were for Charlie Moore to enroll at Memphis, learn the tricks of the trade under the tutelage of Josh Pastner and hopefully help get the AAC program back in the proper gear. Once Pastner left for Georgia Tech, however, Moore decided to open his recruitment back up before eventually choosing California. All that the diminutive but tough-as-nails lead guard did in 2016-2017 was average over 12 points and three assists per game. He made a name for himself in his second career college game, exploding for 38 points in a win over UC-Irvine. The Windy City native remained productive all year long, out-pacing his original ranking.

SEC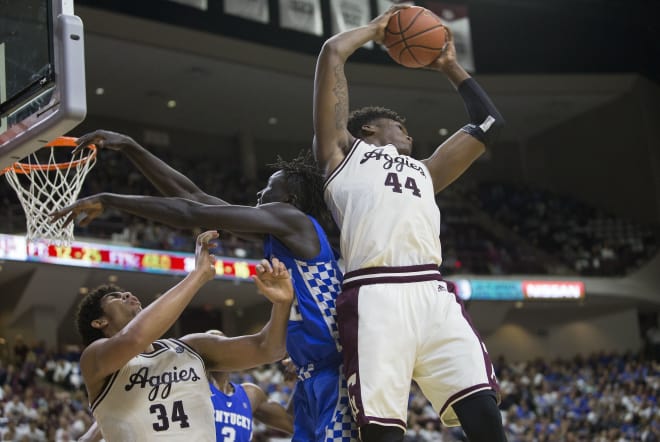 How does one go from being ranked 67th in his class to slotted within the lottery of the NBA Draft among most mocks in one year? That is difficult to say, but it's clear that Robert Williams has had a whirlwind of a freshman campaign in College Station. Always known as a super bouncy and long-armed forward, Williams packed on over 20 pounds of muscle within a short time at the SEC program and has used it nicely in scoring around the basket. Williams knocked down over 55 percent of his shots from the floor, and is already an elite shot blocker and rebounder. He has outpaced any expectations originally placed onto him entering his first year of play at Texas A&M.