How they were built: UCLA, the transformation
HOW THEY WERE BUILT: Villanova | Arizona | Northwestern | Duke | Kentucky | Kansas
As the tip-off of the 2017 NCAA Tournament draws closer, we look at some of the top storylines and how those teams were built through recruiting. Today, we look at No. 3 seed UCLA.
During Steve Alford's first two years at UCLA, the Bruins made runs to the Sweet 16. In 2016, however, the Bruins had a losing record and finished 10th in a pretty average Pac-12.
We look at how a point guard, dominating local recruiting and a crucial decision involving Alford's own flesh and blood have taken him off the hot seat and have the Bruins in contention to cut down the nets in April.
STEP ONE: THE GAME-CHANGING POINT GUARD
UCLA is loaded with potential NBA talent, and their big-time 2016 recruiting class has had a huge impact. However, when looking at the biggest difference between last year's middling team and this year's title contender, the easy answer is the impact freshman point guard Lonzo Ball, who has had during an All-American season.
There was never much question about where Ball would play in college. The product of Chino Hills (Calif.) High committed during January of his sophomore year. But even though the 6-foot-5 floor general was considered a five-star prospect for the bulk of his high school career and finished ranked No. 4 overall in the class of 2016, there were a lot of differing opinions on how well his game would translate.
Because he played an unorthodox run-and-gun style, wasn't particularly strong physically and had an awkward jumper, there were some who worried about his ability to play and contribute in structured college ball. Clearly, those worries were misplaced. Ball led the nation in assists with 7.7 and has shot over 40 percent from the three-point line while quarterbacking UCLA's transformation.
Ball's impact on the program figures to last much longer than his one year in Westwood. His younger brothers LiAngelo Ball, a three-star senior shooting guard, and LaMelo Ball, a five-star sophomore point guard, have both committed to play for the Bruins, meaning there is plenty more to come in a UCLA uniform from the talented family.
STEP TWO: DOMINATING SOCAL RECRUITING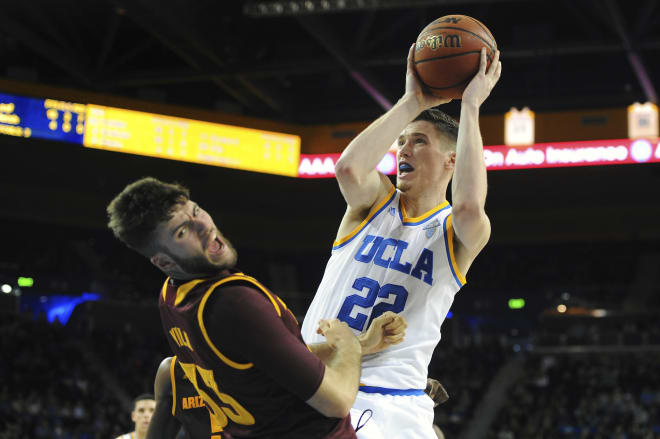 One of the nation's greatest hotbeds of high school talent is the greater Los Angeles area. Alford and his staff have locked in on Southern California, and their domination of the local space has paid huge dividends.
In the Bruins' eight-man rotation, only junior big Gyorgy Goloman (seventh in minutes) and Alford's son, Bryce Alford, hail from outside of the Southern California area. Of those other six, senior guard Isaac Hamilton, freshman forward T.J Leaf and freshman big man Ike Anigbogu join Ball as five-star prospects. The other two locals, sophomore point guard Aaron Holiday and junior center Thomas Welsh, both ranked in the top 60 nationally.
That local focus isn't changing anytime soon, either. In addition to Ball's younger brothers, the Bruins also hold commitments from SoCal talents point guard Jaylen Hands (another five-star) and four-star forwards Cody Riley and Jalen Hill.
STEP THREE: SWITCHING A ROLE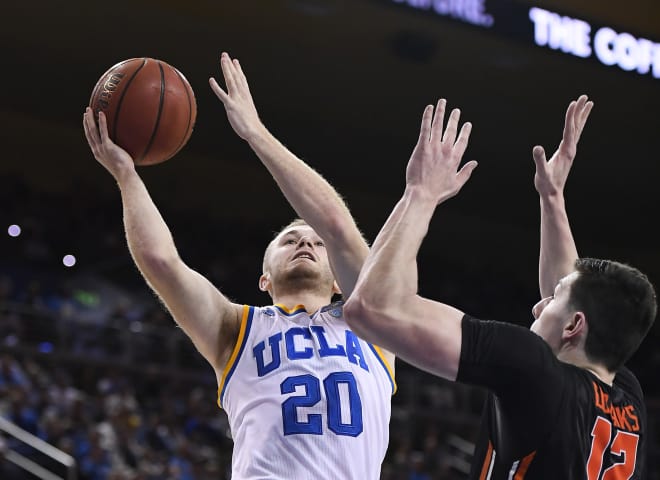 It's hard to look at a guy who holds the record for three-pointers made and is a top-five all-time scorer at UCLA and say he's the X factor, but that's what Bryce Alford is. Maybe more accurately, Steve Alford's decision to move his son to shooting guard as a senior after playing heavy minutes at the point his first three years has been the right call.
The decision to let Lonzo Ball run the show should have been an easy one, but we are talking about flesh and blood and a major role change here. So say what you will, this couldn't have been as easy of a decision as it may have appeared from the outside.
Naturally, the results have been tremendous. Once maligned by his own fanbase, Bryce Alford had his career highs in points, overall shooting percentage and three-point shooting percentage while turning the ball over less than at any point in his three previous years on campus. If the Bruins win the title, switching his son to the two so Ball could run the show may very well be the single most important thing Steve Alford has done in his career.