Bossi's Best: Zion Williamson tops initial freshman tracker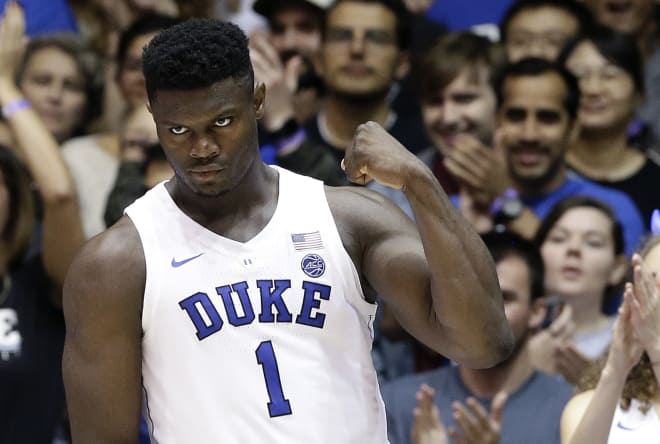 Few high school players have been as much of a social media sensation as Zion Williamson. As a freshman at Duke, Williamson is more than living up to the hype, and his performance through November has earned him the top spot as we debut our first freshman tracker of the 2018-19 season.
1. Zion Williamson 
How he got here: One of the most closely followed recruits of the Rivals.com era, Williamson surprised most of the recruiting world when he picked Duke over Clemson, Kentucky and others midway through his senior season.
This season: 21.3 points, 9.0 rebounds 2.6 blocks per game.
Analysis: We've not really seen anybody like Williamson before, and it may be a while before we see anything like the 6-foot-7, 285-pounder again. He's proven to be much more than just a freak athlete, as his efficiency and overall feel for the game have been just as impressive as his above-the-rim antics.

2. R.J. Barrett 
How he got here: One of the most decorated high school players of all-time - and arguably the best prospect that Canada has ever produced - Barrett picked Duke over Kentucky and Oregon prior to the start of his senior year.
This season: 22.7 points, 6.1 rebounds and 3.6 assists per game.
Analysis: Barrett has backed up his hype and is actually Duke's leading scorer over Williamson. He's an aggressive, alpha scorer who hasn't been bashful about letting shots fly or looking to take over in late-game situations.

3. Luguentz Dort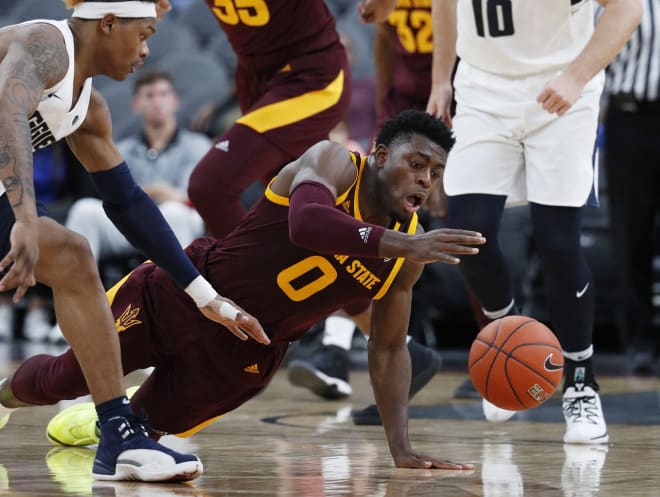 How he got here: Another highly decorated Canadian, Dort also visited Baylor and Oregon before choosing Arizona State and signing early.
This season: 23.0 points, 7.8 rebounds and 2.4 assists per game.
Analysis: Expectations for Dort were high, and it wouldn't have been a surprise to see him lead the Sun Devils in scoring. That being said, he's been better in every aspect of the game than anybody could have expected. Sure his physicality helps, but he's a much better all-around basketball player than we realized.

4. Bol Bol 
How he got here: The son of Manute Bol, Bol left the Kansas City area midway through his junior year and spent time in Los Angeles and Las Vegas. He chose Oregon over Kentucky in the fall of his senior year.
This season: 21.3 points, 10 rebounds and 2.8 blocks per game.
Analysis: The Ducks are coming off of an embarrassing home loss to Texas Southern, and people always want more from Bol, but it is hard to knock his production. He's scored from inside and out (shooting almost 54 percent from three) and is one of the most unique players to enter the college ranks in a while.

5. Romeo Langford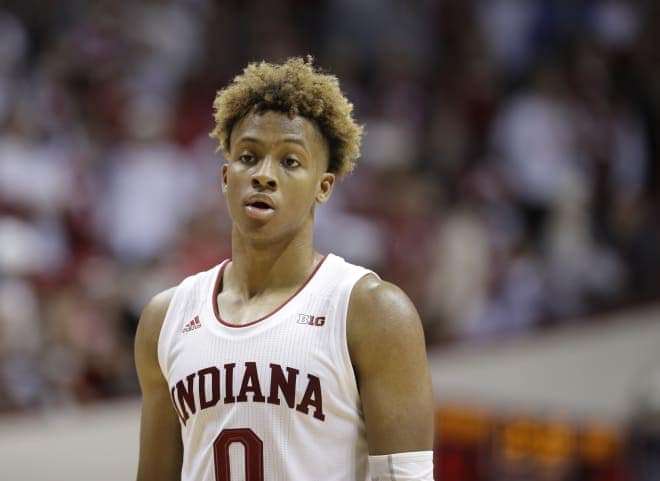 How he got here: Maybe the most heavily pursued prospect the state of Indiana has produced in 20 years, Langford was the center of an intense recruiting battle. The decision ultimately came down to the Hoosiers, Kansas and Vanderbilt with then first-year head coach Archie Miller scoring his first major recruiting win.
This season: 17.7 points, 5.9 rebounds and 2.4 assists per game.
Analysis: So far so good, as Langford has easily lived up to what appeared to be impossibly high expectations even with a tough night at Duke on Tuesday. He's quietly dominant, a smart all-around player with big-time athleticism who still isn't particularly great from deep. Once he gets hot from three-point land, look out.

6. Coby White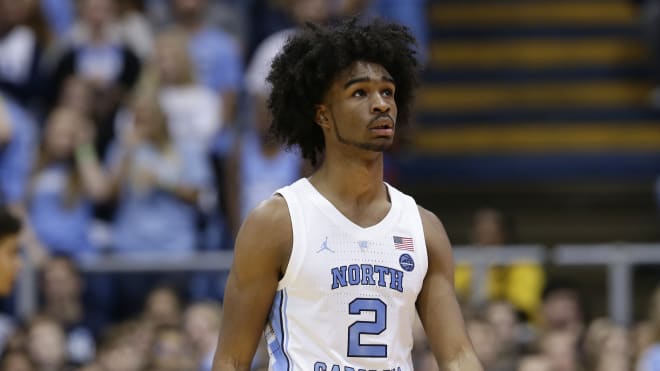 How he got here: There was never really any doubt where White would end up, and he ended things early committing to North Carolina prior to his junior year in high school. He's the state of North Carolina's all-time leading scorer at the high school level.
This season: 15.7 points, 1.9 rebounds and 3.6 assists per game.
Analysis: White hasn't gotten as much national attention as some other freshmen, and he's not even the most talked about freshman on his own team. But, so far he's been more productive than likely lottery pick Nassir Little and has proven to be one of the most dangerous jump-shooters in the country.

7. Keldon Johnson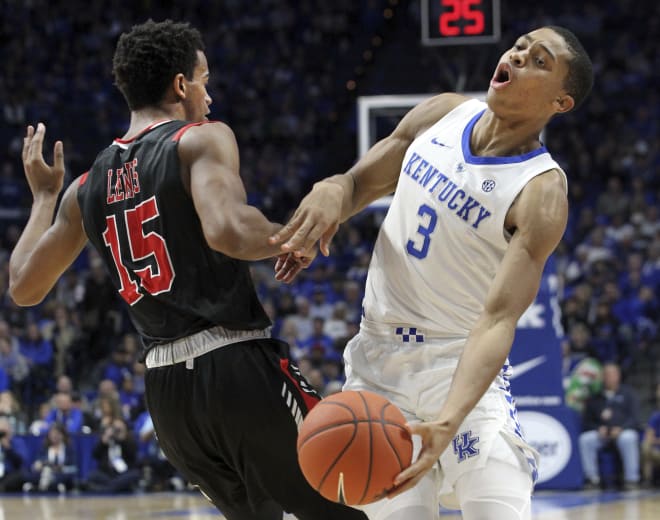 How he got here: The recruitment of Johnson was a pretty knock-down, drag-out affair. Once Kentucky went all-in for Johnson the Wildcats were able to knock out early favorites Maryland and Texas, among others.
This season: 16.5 points, 5.8 rebounds and 1.3 assists per game.
Analysis: As always, Kentucky has been relying heavily upon freshmen to produce. So far, Johnson has been the best of the bunch while playing with no fear and finding a nice balance between jump shooting and using his body to attack the rim.

8. Ignas Brazdeikis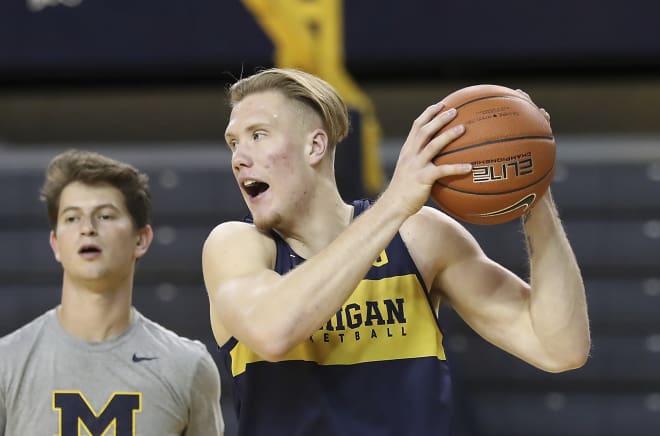 How he got here: Part of an outstanding class of Canadian players, the dynamic scorer was pursued heavily by many programs. But early on, Michigan appeared to be a good fit and outlasted any competition.
This season: 15.7 points, 5.8 rebounds and 1.2 assists per game.
Analysis: The five-star has been even better than could have been expected. His toughness, skill and ability to play multiple roles have allowed him to step right in and lead the Wolverines in scoring.

9. Xavier Johnson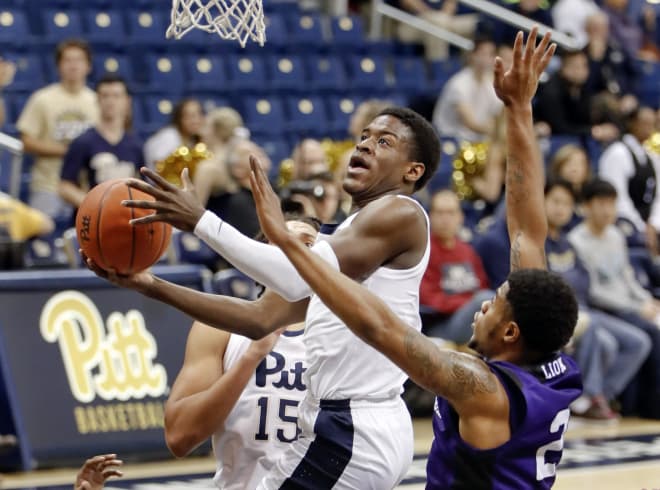 How he got here: Johnson initially signed with Nebraska, but had second thoughts and asked for a release. Shortly after landing the Pittsburgh gig, Jeff Capel got Johnson on to campus for a visit and moved quickly to land him.

This season: 16.9 points, 4.3 rebounds and 5.6 assists per game.
Analysis: Quite possibly the most pleasant surprise of the freshman class, Johnson has been electric for a very young Pitt squad. He's shot the ball well, he's created, he's scored and he's set the tone for his teammates with his spirited play. He looks like a keeper and a great building block for Capel.


10. Antoine Davis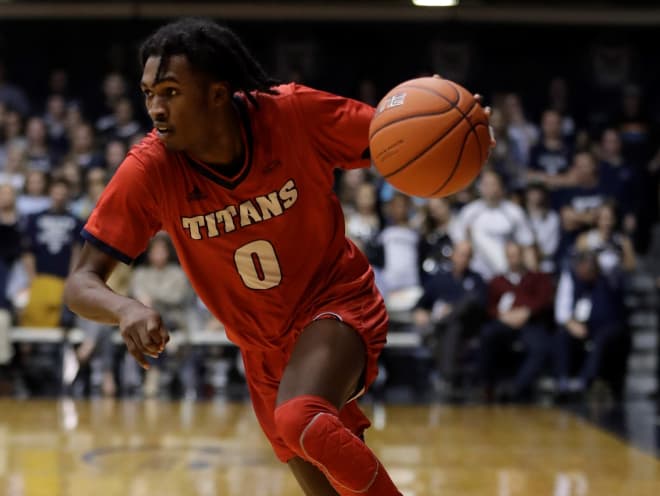 How he got here: The son of then Texas Southern head coach Mike Davis, Davis initially committed to play for Houston. However, when his father got the head coaching job at Detroit Mercy, he got out of his commitment to the Cougars and headed to the Motor City.
This season: 30.0 points, 3.8 rebounds and 4.2 assists per game.
Analysis: There's a good chance that many readers haven't heard much about Davis. However, he was one of the most dangerous three-point shooters in the class of 2018 and has turned into maybe the most dangerous shooter in all of college basketball. It might have been reasonable to expect he could get loose playing for his father, but there's no way anybody saw Davis going for 30 a night (including a 42-point explosion) through his first six games.
Keep an eye on 
Charles Bassey (Western Kentucky), Moses Brown (UCLA), Ayo Dosunmu (Illinois), Devon Dotson (Kansas), A.J. Green (Northern Iowa), Jaylen Hoard (Wake Forest), Talen Horton-Tucker (Iowa State), Tre Jones (Duke), Nassir Little (North Carolina), Andrew Nembhard (Florida), Kevin Porter Jr. (USC), Cameron Reddish (Duke), A.J. Reeves (Providence), Nazreon Reid (LSU), Simisola Shittu (Vanderbilt), Jalen Smith (Maryland)