Starting Five: Big-timers making moves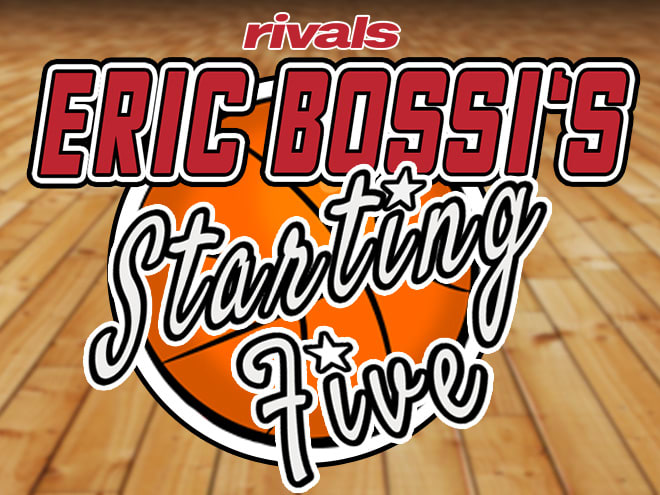 The early signing period is over, but things are just starting to heat up with some of the top prospects in the country. One of the best available bigs Akok Akok's plans to enroll early, Anthony Edwards' fit in 2019 and much more are discussed in this week's edition of the Starting Five.

1. AKOK AKOK WILL ENROLL AT SEMESTER
MORE: Thanksgiving Hoopfest: R.J. Hampton goes big

For a while now, high end four-star forward Akok Akok has been looking like he will be a true prize for either Connecticut, Georgetown, Pittsburgh, Providence or Syracuse. Now, he'll be a prize for one of those programs sooner than expected.
The athletic, 6-foot-9 four man who blocks shots and drains threes has decided that he will enroll at semester rather than waiting until next season to arrive on campus, his summer coaches with Mass Rivals confirmed to Rivals.com Sunday night.

For the past few weeks, UConn has been considered the team to beat and the Huskies still appear to be in good position. If not them, Pitt looks like the other most likely option. Expect a decision within the next few weeks.

2. MOVING ANTHONY EDWARDS TO 2019
Last week, elite shooting guard Anthony Edwards made the decision to move from the class of 2020 to 2019. So the questions are where does he fit into 2019 and what impact does he have?
An explosive 6-foot-4 scorer who can create off the dribble, Edwards has a legitimate chance to compete for the No. 1 spot in 2019 and will enter the rankings at No. 3 overall in the class. He gives programs in need of a big-time shooting guard a new option in a class that was seriously lacking in them. He's also going to cost somebody a spot in the McDonald's All-American Game next spring.
Now, what schools are going to be involved? Florida State has always been strong as has Auburn and others like North Carolina and Georgia have been in the mix. Expect others like Kansas, Kentucky and Michigan State to step up their involvement and he's likely going to be the most heavily recruited player in the class of 2019 from here on out.

3. COLE ANTHONY TAKES IN GEORGETOWN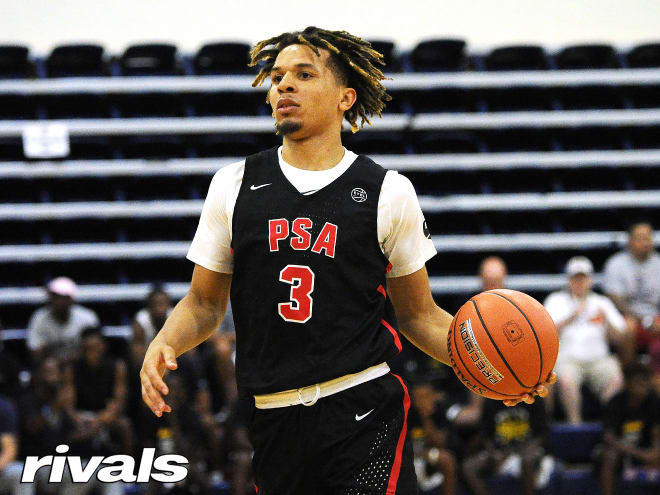 The class of 2019's top ranked point guard Cole Anthony took another step towards sorting things out and making a decision over the weekend when he visited Georgetown officially.
Previously, Anthony had visited North Carolina, Notre Dame and Oregon and he's still got Miami and Wake Forest on his final list.
While he's now taken four official visits, don't look for a decision anytime soon. The expectation remains that the explosive senior at Mouth of Wilson (Va.) Oak HIll will be one of the last players in the senior class to make up his mind. The assumption for most of the Fall has been that the Tar Heels are best positioned with Anthony, but he's not given any type of indication of where he may or may not be leading, so we've still got months of speculating ahead of us when it comes to the highly productive guard.

4. MATTHEW HURT SETS FIRST OFFICIAL VISIT
Five-star forward Matthew Hurt is nearing the start of his senior season at Rochester (Minn.) John Marshall. But before he tips off his senior season, he'll take his first official visit.
Skilled with a big-time jump shot, Hurt will visit Kentucky this weekend.
So far, Hurt has been pretty quiet about his recruitment, but the thought for a while has been that Kansas is likely the team to beat. However, John Calipari and the Wildcats names have been picking up a little steam over the last month or so and they are a very real contender for his services.

Duke, Minnesota, Memphis and North Carolina are among the others involved and the expectation is that Hurt will be locking in more official visit dates sooner than later.

5. STEWART DONE WITH VISITS
After a weekend official visit to Duke, five-star big man Isaiah Stewart has finished taking trips and should be close to making a decision.
Previously, the 6-foot-9 big man had visited Kentucky, Michigan State, Syracuse and Washington.

Stewart has yet to set an actual decision timeline, but based on what we have heard of late we don't see him taking entirely too long. Does that mean two weeks, maybe three weeks? We'll have to see, but the thinking is that he is on track to have a decision before the turn of the New Year. Headed into the Duke visit, Michigan State and Washington have been the most talked about when it comes to potential leaders with Stewart.
We'll let the dust settle for a few days post Duke visit and start checking in again to see what Stewart might be thinking and if he's going to put a plan for making a decision into motion.