Bossi's Best: 10 players who are trending upward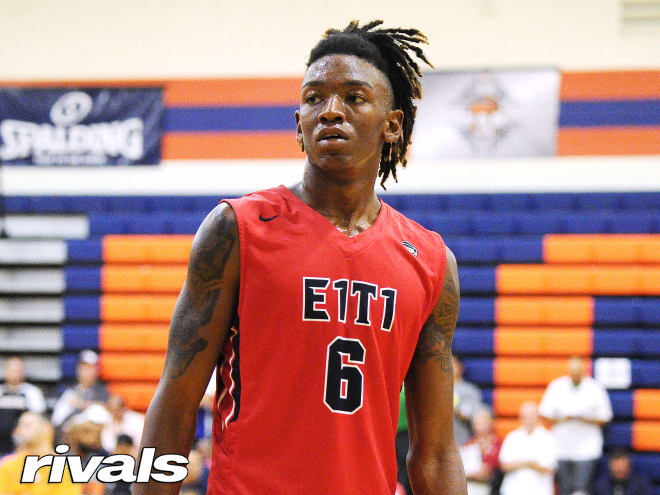 Why he could be climbing: After steadily improving over the first three years of his high school career, Whitney took huge leaps during the summer. He committed to hard work, and now his jump shot, production and consistency are starting to mirror his elite-level athleticism.

Recruitment: Committed to Kentucky

Why he could be climbing: It's all about the motor and playing with consistent effort. Once Walker learned how to do that the rest of his game came along quickly. His major development as a jump shooter and ball handler, along with his ability to guard several positions, have put him in the discussion for five-star status.

Recruitment: Final five of Arizona, Florida, LSU, Miami and Oregon

Why he could be climbing: There were never any questions about Tshiebwe's motor, toughness or will to rebound the ball. However, there were questions about skill and how he would fare against top competition. During the summer, Tshiebwe showed improved touch, expanded offense and proved that he can produce against anybody he faces.

Recruitment: Final four of Baylor, Illinois, Kentucky and West Virginia.

Why he could be climbing: For a few years, Williams was a bit of an enigma. His size, athleticism and wing skill were evident, but his motor didn't always run high and his production was inconsistent. Williams is now finding the key to producing regularly and is really taking off.

Recruitment: Last month he named a top 10 of Arizona, Clemson, Florida State, Louisville, Maryland, NC State, Ohio State, Texas, Virginia Tech and Wake Forest. He visits NC State officially this weekend.

Why he could be climbing: In terms of elite basketball players and overall experience, Shannon is just a baby. He's spending his first full year focusing on basketball and is learning to harness his elite athleticism. A year to hone his skills in prep school could allow him to be a recruiting steal.

Recruitment: Committed to and decommitted from DePaul during August. Florida State and Illinois are among the others involved.

Why he could be climbing: One of the premier shooters in the class of 2019, Ellis shot the cover off the ball and put up huge numbers in July. He can play either the one or the two, and is also an excellent defensive player.

Recruitment: Ellis visited USC last weekend while Arizona, Georgia Tech, Gonzaga, Memphis, Oregon, Oklahoma and San Diego State made his final eight. North Carolina offered over the weekend and is trying to get involved.

Why he could be climbing: With Jones it was mostly a matter of getting more familiar with his game. A native of The Bahamas, Jones is an extreme run-and-jump athlete who oozes upside and long-term potential.

Recruitment: Jones just finished a visit to Florida State, and has Arizona, Georgia Tech, Kansas, Miami, Texas, Ohio State, Stanford and others involved.

Why he could be climbing: Think of Ledlum as a bit of a smaller version of Miles Bridges. He plays with a great motor, is incredibly physical, gets on the glass and has a versatile inside/out game on the offensive end. As for confidence, he's not lacking it.

Recruitment: Ledlum hasn't yet cut his school list or set visits. He has offers from Florida, Georgia, Illinois, Iowa, Notre Dame, Penn State, Pittsburgh, Seton Hall, St. John's, TCU, Texas Tech, Xavier, Vanderbilt and Virginia Tech, among others.

Why he could be climbing: One of the summer's biggest finds, Bajema impressed with his wing skill and overall savvy. He was a late summer entrant to the Rivals150 due to players reclassifying to 2018, but he's in line to move much higher than his current ranking.

Recruitment: Committed to Michigan

Why he could be climbing: One of the best shooters in the country, Battle is going to soften up Pac-12 defenses in college. Seeing his underrated athleticism and better-than-we-realized game off the dribble during July has us thinking he should move up.

Recruitment: Committed to Washington