Four-star Anderson discusses final five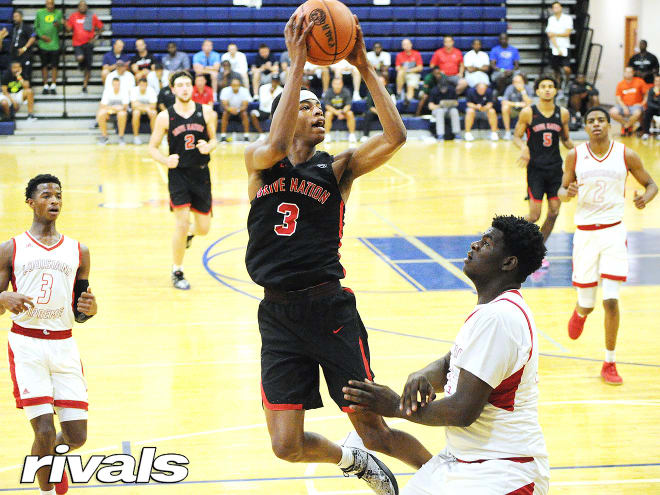 IN HIS OWN WORDS
Florida: "I really like the coaching staff over there with Coach Al Pinkins. He's a great coach that I really like. He's been recruiting me since he was at Texas Tech."
LSU: "I like their history with point guards, like with Tremont Waters. I like Coach Will Wade and Coach (Tony) Benford and really all the coaches there. It's nice over there."
Oklahoma State: "I have a really good relationship with Coach Mike Boynton. I just like what he's trying to build over there."
TCU: "They want me to come in and be a big part of what they are trying to build. I really like TCU too."
Texas Tech: "I really like what they did this year with Zhaire Smith. I played with him before and I really like what they did with him. Coach Chris Beard is really good. I like him."
RIVALS' REACTION
As he approaches the official visit part of his recruitment, Anderson isn't giving any tips on which way he may be leaning. It's safe to assume Oklahoma State is going to be in this one until the end though. The Cowboys have always been strong recruiting the D/FW Metroplex, and his relationship with Mike Boynton is very strong.
LSU is also in pretty deep with Anderson as assistant coach Tony Benford has a long history of recruiting well in Texas, and it shouldn't be discounted that he was head coach at North Texas until last year, which is 15 minutes from where Anderson lives.
With him planning on taking all five visits, there is plenty of room for movement between now and when he plans to decide.