Evans Seven: Teams that could surprise with big 2019 classes
ACC - WAKE FOREST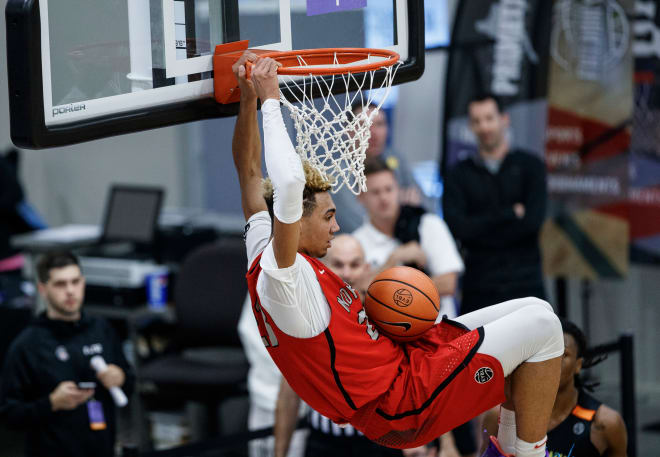 There might not be a more boom-or-bust program listed here than the Demon Deacons. While Wake Forest doesn't have many shoes to fill after this season, it also needs to solidify a variety of holes within its roster.

While they are not a favorite for any of their top targets heading into the fall, the Deacons also are involved within some of the nation's best's players. Out of nowhere, they found themselves with an official visit date with Trayce Jackson-Davis, a five-star center from Indiana. They are also heavily in contention for top-30 wing Wendell Moore, though defeating UNC and Duke may be difficult.

Wake Forest made the cut lists for Dahmir Bishop and Patrick Williams, the latter being one of the mystery men of the 2019 class, and will receive an official visit from top-80 guard Anthony Harris next month. The Deacons could be the sleeper for Omar Payne and Tre Mitchell, and just last week, received an unofficial visit from top-rated guard Cole Anthony. A class of Jackson-Davis, Moore and any of the others included, and the Deacons could be the surprise of the ACC this fall.

BIG EAST: ST. JOHN'S
Villanova, Xavier and Creighton have been flagbearers for the newly reformed Big East in recent years as they have enjoyed such success thanks to work on the recruiting trail.

St. John's, a program that showed signs of life last season, has done most of its damage via the transfer market. This fall could be something out of the norm since Chris Mullin's hiring in Queens. Despite competing against the elite for Scottie Lewis, the five-star has seen St. John's in favorable light and while he is down to a final seven, the Red Storm are in the thick of it for the local talent. The same can be said for Precious Achiuwa, a top-10 forward whose brother once suited up for the school; overcoming UConn may be all that it takes for his signature. His travel teammate, Lester Quinones, has been a coveted target for the Red Storm as has top-30 center Kofi Cockburn, an intimidating presence that has kept St. John's high atop of his list.

Land Lewis and Achiuwa, throw in another piece here and there, and what you have is a program infused with premier talent from the high school and transfer markets.
BIG TEN: ILLINOIS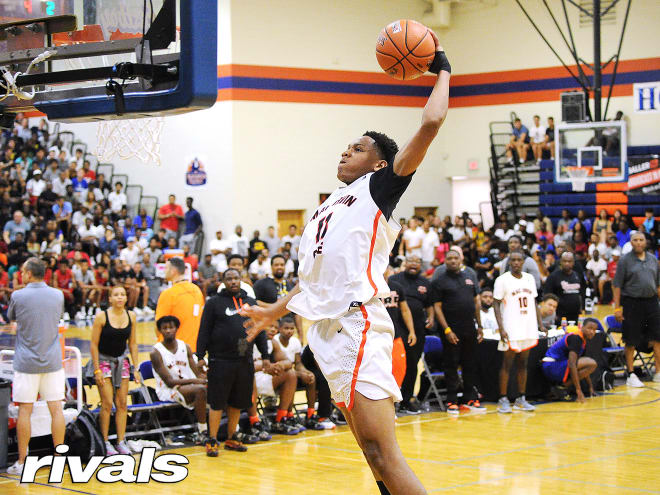 Much is riding on the recruitment of Terrence Shannon. While Illinois just missed on Kahlil Whitney, likely playing runner-up to Kentucky for the five-star prospect, the Illini have been adamant about protecting their home turf. They hit a home run last year with Ayo Dosunmu, the top prospect from the state, and would love to add his travel alum to the program this recruiting cycle. Shannon, one of the top breakout performers this summer, has grown more than a foot since his freshman year, as the Illini jumped in with an offer in April and have remained heavily invested since.

Talking about time invested, head coach Brad Underwood saw in Drew Timme what many others had failed to see during his underclassman years. Developing a strong rapport with the top-50 big during his tenure at Oklahoma State and bringing it with him to Champaign, Illinois made the cut list for Timme and could receive a visit, too.

Land Shannon, strike with Timme, and throw in someone in the mold of EJ Liddell, Jalen Hill, or Tyson Etienne, and it would make for a second straight year that a nationally recognized class was assembled by Underwood and his staff.
BIG 12: TEXAS
Oklahoma and Oklahoma State are sneaky contenders for a top-flight class this fall but Texas, could finagle its way into the top 10 of the final 2019 class rankings.

The Longhorns remain in contention for some of the best frontcourt prospects nationally. Austin, Texas, big man Will Baker, who could be a slight UCLA lean, will take his recruitment into the fall, which bodes well for the Longhorns.

Isaiah Stewart, a top-10 prospect out of New York that will be cutting his list down in the days ahead, has a strong relationship with coach Shaka Smart and could include UT in his final five or six.

Jaden McDaniels, a top-five wing-forward from the state of Washington, has been a long-coveted target of Texas' and the fact that the Horns were able to secure the commitment of Pacific Northwest transplant Kamaka Hepa last year could only help their cause.

Summer breakout star Kai Jones is high on Texas and his favorite player is former Longhorn Kevin Durant. Omar Payne, Donovan Williams, Patrick Williams and CJ Walker are other top targets of the Longhorns, as is 2020 top in-state prospect RJ Hampton, who could reclassify a year up if things align properly.

A class led by Baker along with a mix of McDaniels, Donovan Williams and a wild card commitment could create Smart's best class ever.

PAC-12: WASHINGTON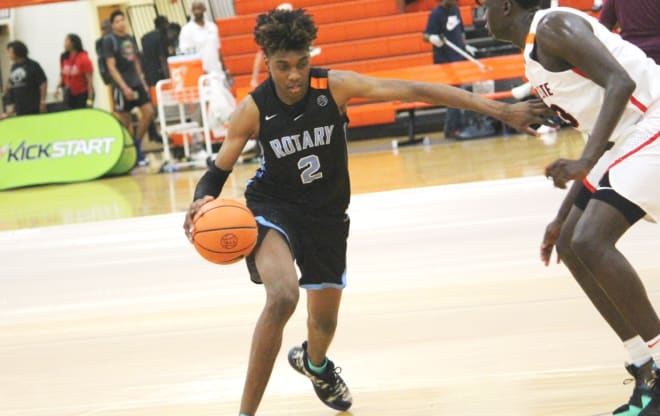 The Huskies have already scored the commitment of RaeQuan Battle, a 6-foot-4 shooting guard from Seattle who blew up this summer. A shot-maker and athlete, Battle could be just the tip of the iceberg for the Huskies this fall as Mike Hopkins has done a fine job of creating the proper in-roads to the powers that be within the Pacific Northwest.
The key to the class is Jaden McDaniels. The top-five senior and best player on the West Coast has been a priority for the staff since its original hiring over a year ago. They were involved with McDaniels before he emerged nationally and If they can play the loyalty card right, could come up with the biggest recruiting win at UW since Markelle Fultz.

Secure the commitment of Noah Williams, an intriguing guard that played alongside Battle and McDaniels this summer, or PJ Fuller, a top-flight scorer from the state, and the Huskies could raise their ceiling that much quicker thanks to an infusion of talent that would impact the program immediately.

SEC: FLORIDA
The Gators completed their 2018 class with a nationally ranked group riding the backs of three Rivals150 guard prospects. While the program has never struggled on the recruiting front, if all goes right this fall, Florida coach Mike White could be about to celebrate the best class that he has ever signed.

It all begins with Tre Mann, the top-30 guard from the area who has delayed his commitment for the moment. UNC just jumped in with an offer and will host Mann next month for an official visit. However, Mann is someone that casually walks onto UF's campus by the day and could ultimately decide to stay home whenever he so chooses.

Omar Payne, another top-50 local prospect, will visit Gainesville for an official visit next month and many believe that luring him out of the state will be difficult.

Beyond those two, Florida has a more-than-solid chance with Scottie Lewis, a five-star wing from New Jersey, that has ventured to the campus a number of times in recent years. The Gators will also play host to his travel teammates Aidan Igiehon and Jalen Gaffney next month.

Nab the signatures of Mann, Payne and maybe even Lewis and with it, you find a top-10 class that makes the program worth circling during your March Madness bracket contests.

WILDCARD: VCU, ATLANTIC-10
Rhode Island and St. Louis are the likeliest to finish atop the recruiting rankings but VCU is the complete wildcard that, if all things go right, could land one of the best classes in school history.

The onus is on Armando Bacot, the five-star center from Richmond, who has kept the Rams in his final five. Mike Rhoades has to beat Duke, Georgia, OK State and UNC for his signature.

Along with Bacot, the Rams have highly prioritized Anthony Walker, Tyson Etienne, Dahmir Bishop, and James Bishop, four members of the Rivals150 with whom they are heavily entrenched. Others on their board include Wildens Leveque, RJ Blakney, and Iverson Molinar.

Land Bacot, toss in someone in the mold of Bishop or Walker, and then a high-upside prospect in Molinar and what you have is a tremendous group that would places the Rams into the Rivals' 2019 class rankings.