Top-30 guard Kira Lewis commits to Alabama, reclassifies into 2018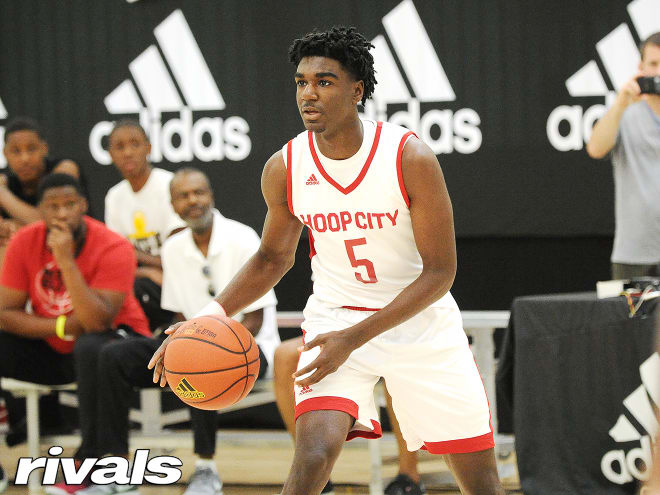 Alabama added the final piece to its roster heading into the upcoming season thanks to the commitment of Kira Lewis. A top-30 guard and one of the breakout performers of the summer travel circuit, Lewis, originally a member of the 2019 class, told Rivals.com that he has not just committed to the SEC program but has also decided to reclassify a year up as he will begin classes in Tuscaloosa on August 17.
A 6-foot-3 guard that is known first for his blazing speed, Lewis discussed his feelings for the Tide. "Alabama basketball is on the rise and I want to be a part of it," he told Rivals.com "They made the NCAA Tournament for the first time in I don't know how long. They are getting big-time players and getting guys to the League."
While there had been whispers of a potential reclassification in recent months, Lewis felt the time was now in taking the appropriate steps towards his ultimate aspiration. "I decided to reclass to get closer to the dream of mine which is the NBA," he stated.
Lewis' decision to reclassify and suit up this season is a complete bonus for head coach Avery Johnson. Following the loss of NBA lottery pick Collin Sexton, a giant void was left at the lead guard position. They will enroll Rivals150 guard Jared Butler this fall, though the talents of Lewis will only bolster Alabama's hopes that a drop off will not be felt.
Where Lewis stands out is in his toughness, quickness, and the consistent mindset that he brings to the court. Capable of playing either guard position, the in-state prospect entered the spring as a fringe top-100 prospect and completed it on the cusp of a five-star rating.
A highlight performer on the Nike EYBL circuit this summer, Lewis averaged 20.1 points, 3.7 assists and 2.8 rebounds per game, where he also provided stout defense thanks to his blazing speed and quick hands. He was also a performer at the USA Basketball under-18 trials in June.
The four-star guard joins Butler, Diante Wood and Javian Fleming in completing Alabama's 2018 class. The Tide will rely on John Petty, Herb Jones, Riley Norris and Dazon Ingram to get back to the NCAA Tournament for the second consecutive season, the first time it would do so since 2005-2006.