Wednesday's Leftovers: Dishing on Oklahoma State, Creighton, Big Ten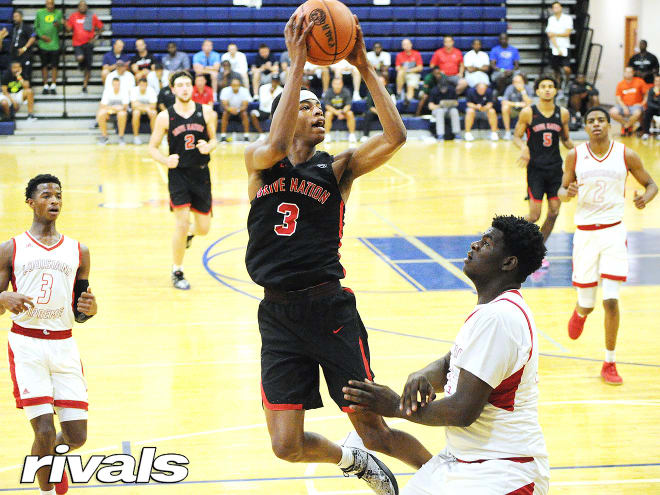 We may have missed some of your questions for yesterday's #TwitterTuesday, but we made sure to tackle them in today's Wednesday's Leftovers. We've addressed topics such as Oklahoma State and Creighton's potential classes this fall, the recruitment of Precious Achiuwa and the Big Ten's best title hopes over the next three years.
MORE: Predicting 2019's five-stars | Analysts discuss 2019 Rivals150 update
Oklahoma State already sits with the commitments from the Boone brothers in the frontcourt but they're hoping more might be on the way. Marcus Watson and Avery Anderson, two Rivals150 prospects, will make official visits to Stillwater this weekend. Watson is the younger cousin of head coach Mike Boynton as the Cowboys, along with Texas Tech and Georgia Tech, sit as the programs to beat. I am more confident in Oklahoma State's chances with Anderson. The Cowboys have been strong contenders for the four-star guard in recent months and could potentially lock down Anderson by the time October rolls around. I would be surprised if they do not land Watson or Anderson.

Creighton doesn't need a whole lot this fall, as they have already struck in the 2019 class in the form of tough-nosed lead guard Shereef Mitchell, erasing one of its pressing needs. The Blue Jays are in a great spot to shoot for the moon, which they are doing, because their top target is Zach Harvey, a local prospect out of Kansas who will finish his high school career at Prolific Prep in California. Creighton has invested the most time and attention with Harvey up until this point and don't seem to be falling off whatsoever.
Greg McDermott and his entire staff completed an in-home visit with him on Sunday, and Harvey will complete his own (official) visit to the Big East program in two weeks. Fair to say, I do not see him going elsewhere. A slew of others remain involved, as they should, but Harvey is the multi-positional guard with size that has come to excel in Omaha. Mitchell and the top-50 guard are my two bets in making up Creighton's 2019 class this fall. The Blue Jays could go into the winter months with that duo, then continue to battle Georgia Tech, Texas Tech and a slew of others for combo forward Tristan Enaruna.
I wouldn't necessarily say Achiuwa is slipping out of the grasp of UConn because he has yet to schedule an official visit or even narrow his school list. However, the competition for him has been fierce since he was a freshman, and the fact that he left the Northeast for his final year of school and is now at Montverde in Florida might not work in the favor of the Huskies. St. John's, Kansas, and UCLA are heavy in pursuit, and I would expect Achiuwa to keep his recruitment open until the springtime. I wouldn't say that UConn is out of the hunt whatsoever, but the Huskies also might not be the hands-down favorite for him, either.
I am going to say yes. Granted, it is going on 19 years since a Big Ten program (Michigan State) won the national title and close to 23 years since a Pac-12 squad (Arizona) won it all. But come on, it has to happen soon, right!? The issue is that the Pac-12's best chance in recent years, Arizona, has come up short when the opportunity was there, and I do not see the Wildcats putting together a roster over the next three years that is more talented that the ones they had in the prior five. However, USC is definitely on the uptick, as are UCLA and Oregon, and an open bracket for the right Pac-12 team could lead to a national title.
In the Big Ten, Michigan has had the best chance in recent years, reaching two title games since 2013. Out of anyone within the league, Ohio State, Indiana and Michigan State should have the best shot. If the Spartans can land someone like Isaiah Stewart or Vernon Carey Jr. this year and return practically their entire cupboard next season, the Spartans would be my bet to end the Big Ten's drought.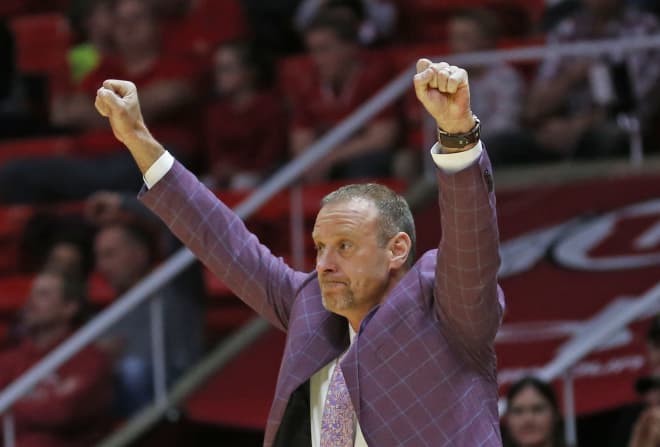 I will name four head coaches that might not get their dues nationally, but have had their fair share of success of not only evaluating and landing high school talent, but also developing it for the NBA.
Ed Cooley has gotten it done for Providence. He has put together a tremendous staff and locked down the New England region. Makai Ashton-Langford, David Duke, AJ Reeves and Greg Gantt are just the latest wins for one of the more underrated coaches nationally and someone that would be on my short list to lead a blueblood program.
Larry Krystkowiak has done wonders at Utah, winning 20 games or more for five consecutive years, and he has made the Huntsman Center one of the toughest places to play in the sport. He has created a monopoly on the top talent in his area, but also developed that talent for the NBA. Delon Wright and Kyle Kuzma are two examples.
People don't fully appreciate the work Dana Altman has done on the recruiting trail. Coming off of a top-five recruiting class, Oregon is a presence for top talent nationally. Look no further than Dillon Brooks, Bol Bol, Lou King and Tyler Dorsey.
Ben Howland gets it done, regardless of who might be employing him. He kick-started Pitt's ascension into the national spotlight, led UCLA to three straight Final Fours with Russell Westbrook, Kevin Love and Jrue Holliday. He has since dominated the Deep South at Mississippi State, securing the best prospect from the state four years running and recently landing five-star Reggie Perry.