Wednesday Leftovers: D.J. Jeffries and more mailbag answers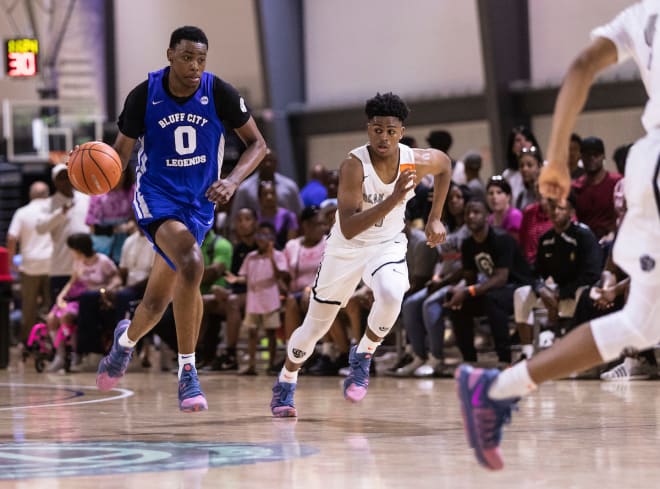 D.J. Jeffries, a top 50 wing, had originally committed to Kentucky the same week that his former travel coach, Penny Hardaway, was named the head coach at Memphis. With his home's close proximity to the school and his familiarity with Hardaway and several future Tigers standouts, including Alex Lomax and Malcolm Dandridge, it isn't that difficult to connect the dots between a potential Jeffries-to-Memphis situation. Kansas could also become involved, as Jeffries is a cousin of KJ and Dedric Lawson. But the major dark horse here is Mississippi State. The Bulldogs have secured the best prospect from their state for four years running and while many automatically assumed Jeffries would be headed to Memphis, MSU should not be discounted.
Boogie Ellis was one of the breakout performers of the July evaluation periods. And while he already was a Rivals150 prospect, his stock exploded last month, thanks to his shot-making. Thanks to their early invested in him, USC, Oregon, Arizona and San Diego State have separated themselves from the field. Georgia Tech and Cal are also heavily in the mix. Look for a few visits to be made in the coming weeks, with a signing to occur in November.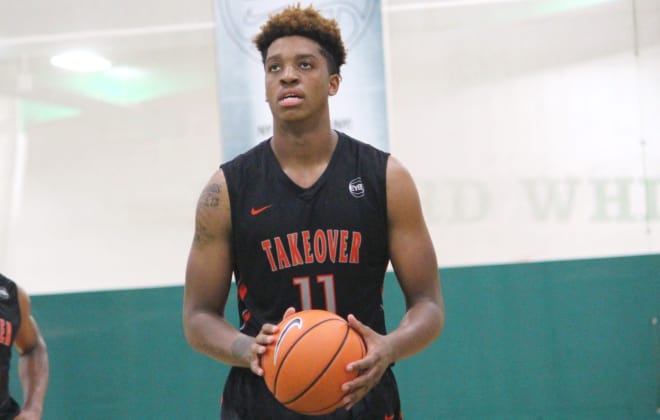 Target one, two and three is Armando Bacot. The five-star recently cut his list to Oklahoma State, UNC, Duke, VCU and Georgia. Many believe that Chapel Hill will be his next stop, but OSU head coach Mike Boynton and assistant David Kontaxis have established a strong enough of a rapport with Bacot and his family that they could find a way to lure the super-polished center.

The Cowboys already have the commitment of the Boone brothers, so more backcourt depth is a primary need for their 2019 class. Marcus Watson is a top target of the Cowboys, as are Tyrell Jones and Avery Anderson. The Cowboys do not need a monstrous class this fall, but they do need to fill a couple of spots on the perimeter, and Watson, Jones or Anderson would definitely help.

I do not see it happening. While the duo of Oscar Tshiebwe and Maceo Austin has been a good one on the travel circuit with the ITPS program this summer - and in high school ball - the chances of the two playing together in college is not great.

If I were a betting man, I would place the house on Tshiebwe ending up at West Virginia or Kentucky. The main caveat here is that UK has yet to offer. If they do, I would be surprised if he doesn't commit to the Wildcats. While WVU has recruited Austin, others such as Northwestern, Duquesne and Penn State have invested a lot more in the three-star prospect. The only place that would be somewhat imaginable for both Austin and Tshiebwe in college would be WVU.
Florida remains heavily involved for top 30 guard Tre Mann, and despite the recent offers from UNC, Miami and Iowa State, I still believe that the Gators will be one of the few standing at the end of the day for the in-state prospect. Omar Payne is the Gators' top target in the frontcourt and with a potential visit to Gainesville in September, Florida remains in the driver's seat for the local product. Florida has done a phenomenal job of recruiting five-stars Aidan Igiehon and Scottie Lewis. The duo will take an official to Florida in September, as will their travel teammate, Jalen Gaffney. Others to keep tabs on include Jahmius Ramsey, Patrick Williams and Damion Baugh.

Wildens Leveque had a coming out of sorts in July, when he was one of the primary catalysts on his Mass Rivals' team's run to the adidas Summer Championship finals during the second live period. A 6-foot-10 center that rim-runs, rebounds, blocks shots and leaves a major dent on the weakside glass, the recruitment of the rising senior is just picking up. Virginia Tech just jumped in with an offer last month, and the Hokies would love to pair him with former travel team alum Wabissa Bede. However, VCU, DePaul, UMass and Penn State are four others to keep tabs on, because all four have done a good job of recruiting Leveque. I would expect more to jump into the mix, but I also see the five noted as the programs to beat heading into the fall months.
I don't see it happening for Marquette with Nico Mannion. The Golden Eagles remained a heavy presence at the five-star's games throughout the month of July, and assistant coach Stan Johnson has done a phenomenal job of recruiting Mannion and his family, but much of the talk - and rightfully so - has been around Arizona. The Wildcats have made Mannion their top priority in the backcourt for over a year now and his close proximity to the Tucson campus does not hurt, either. If anyone can sway Mannion elsewhere, it would be Villanova or Duke. Either way, it would be a shocker to see Mannion decline all three of those offers and instead select Marquette.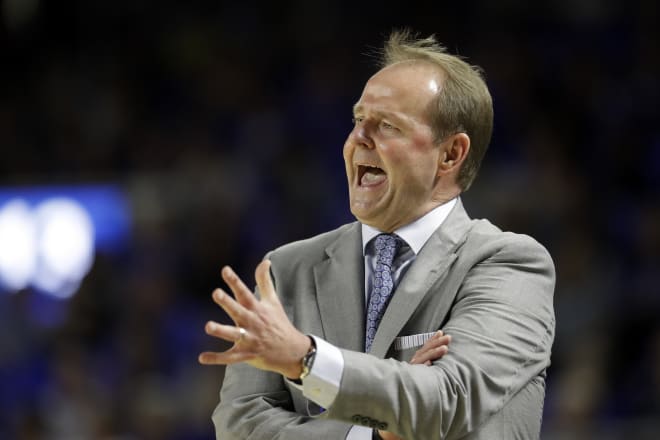 I will give Kermit Davis' first four months on campus in Oxford a B-plus. He didn't knock it out of the park with a top-50 prospect commitment, but he and his staff did do a more-than-solid job of filling up their roster with talented recruits that can play a variety positions.

The Rebels were a little behind the eight-ball, due to the timing of the hire and what was available in the spring, but adding an April breakout in Franco Miller, flipping KJ Buffen's allegiance from MTSU to Ole Miss, and then adding re-class forward Blake Hinson and underrated wing Luis Rodriguez is a win. Toss in the 2019 pledge of Rodney Howard and the staff's heavy involvement with a slew of Rivals150 prospects this summer and the early tenure of Davis at Ole Miss is clearly a success.