USA BBall: Two ACC offers for 2020 point guard Jeremy Roach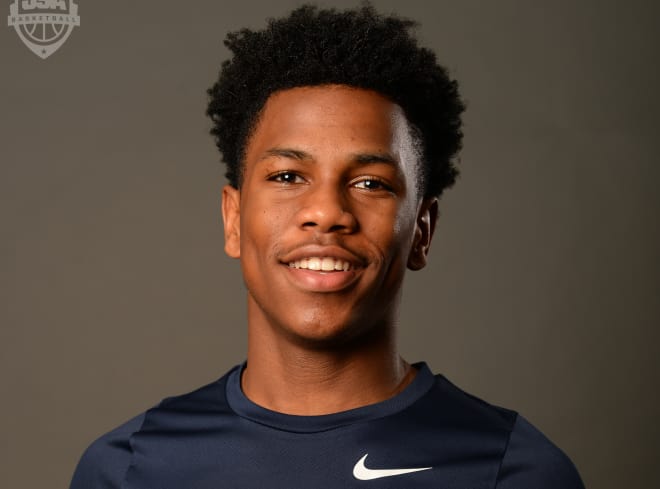 COLORADO SPRINGS -- At USA Basketball's U16 National Team tryouts and as a freshman during the high school season, Jeremy Roach has established himself as one of the class of 2020's top point guard prospects.
Strong, tough and speedy, Roach is a true point guard with a polished game.

"I think that I do a good job leading my team," Roach told Rivals.com. "I can get to the rim and I think I work well with my coaches and teammates. I take a lot of pride in my defense too."

So far, Roach has scored offers from Virgnia and Miami of the ACC. Virginia is pretty close to home and Roach is hoping to make it to campus sometime in the near future for an unofficial visit.
"I haven't been to campus yet but they really want me to come down," said Roach of Virginia. "They've talked to my parents a lot about it and I think will get a visit in soon."
Humble by nature, Roach is just looking to sit back and see what programs want to get involved. One thing you aren't likely to see him doing is blasting out his accomplishments and honors on social media because he figures his game will speak for itself.
"I don't really post my offers and things like that on social media," said Roach. "I mean, it's a big deal to get offers, but I don't need to post things like that on my social media to get extra attention. Somebody else is probably doing it anyway so I don't need to, I'm just not into it like that."