Twitter Tuesday: Vernon Carey, Memphis, UConn, Syracuse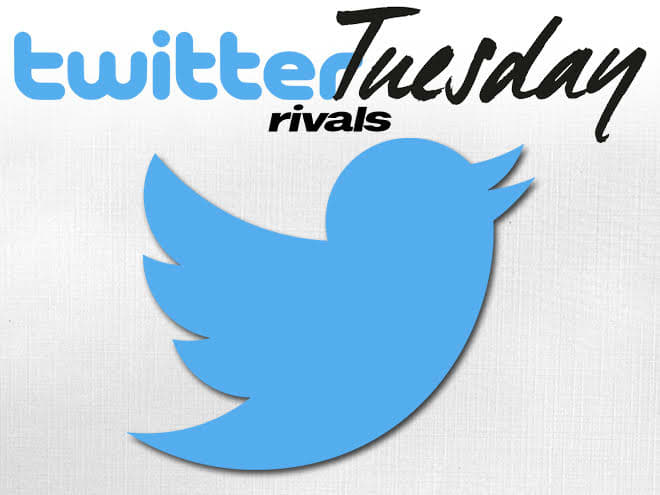 The end is at hand for the top-ranked prospect in America, Vernon Carey. Down to a final three of Duke, Michigan State and North Carolina, where will the five-star sensation land? We investigate his potential landing spots.
Duke has the most glaring hole in the interior of all of Carey's finalists. The Blue Devils will lose Zion Williamson after this season and there are questions about whether Marques Bolden will return for his senior campaign. The Blue Devils were the front-runners for Carey's commitment for over a year but they lost major ground this spring and summer. His visit to Durham last month improved Duke's outlook, and the team's early season success has only helped the program's cause further.
Michigan State is not too far behind when it comes to need. The Spartans could lose Nick Ward after this season and, in the program's big-man reliant system, Carey would squelch major concerns. The Spartans surprised some by even being in consideration but their legitimacy was supported with an early February official visit. They took the pole position for Carey this summer and have remained a top contender ever since.
North Carolina already holds the commitment of Armando Bacot, a five-star center, and while the Tar Heels will lose Luke Maye after this season, they have more than a formidable frontline. I don't see it in the cards for the Tar Heels.
In the end, I see Carey at Duke. I don't feel entirely confident about the prediction, but the Blue Devils were his dream school and I believe that they did enough to catch up to the Spartans.
The Tigers are primarily prioritizing three forwards now that they have the signature of the second-ranked player in America, James Wiseman.
Trendon Watford, a five-star forward, played with Wiseman briefly in July and has a strong connection with the coaching staff in Memphis as he suited up for Mike Miller's travel team throughout the years. He could definitely end up with the Tigers. Watford will visit Alabama the first weekend of January and this could end up a battle between the Tide and the Tigers. Florida State and LSU should not be discounted, either.
Precious Achiuwa, a top-10 forward, made a surprise visit to Memphis for the program's Midnight Madness festivities and while not many have a great pulse on the talented prospect, it's fair to assume the Tigers are a major contender. Achiuwa might be the last to commit of the five-stars and Memphis will remain a presence.
Lastly, Matthew Hurt, who just kicked off his official visit tour over the weekend with a trip to Kentucky, remains interested in Penny Hardaway's squad. The Tigers are playing catch-up still and while they could receive his final official visit, I do not his commitment being celebrated by Memphis.
Memphis could strike out on all three, but I would say that the Tigers have a 60 percent chance of landing one of the group, with Watford being the most likely and Hurt being the least likely.
I'd give the Huskies a 50 percent chance of landing one of their top frontcourt targets in the coming months. Kofi Cockburn, their priority center target, has already visited Storrs and will head to Illinois before the month ends. From there, his next likely visit will be to Pittsburgh as the Panthers could host him in early January.
Florida State, Kansas, LSU, St John's and Syracuse remain in contention, too. A commitment is not expected anytime soon, but UConn is still in as good of a spot for Cockburn as any other program else involved.
Precious Achiuwa, on the other hand, is more of a guessing game. He has yet to take any of his official visits and has not spoken much on his recruitment. I do not feel as good with a potential Achiuwa-UConn partnership compared to Cockburn. Kansas, Memphis, St. John's and UCLA may be too difficult to overcome.
Akok Akok's commitment over the weekend helps ease the burden at the power forward position in Storrs. Cockburn might be more of a necessity with the void that remains at the 5-spot, with Josh Carlton likely the only returner next year that can man such a position.
I just don't think it will happen with Syracuse and Isaiah Stewart. While the Orange sure do have the location part down - he grew up not too far from the Syracuse campus and was a fan of the Orange as a youngster - he has also blossomed on the national scale and has had no shortage of heavy-hitters contending for his signature.
What may have hurt further, outside of Washington hiring away Mike Hopkins who was his primary recruiter during his stint as an Orange assistant coach, was Stewart going away to high school at La Lumiere (Indiana) last fall for his final two years of high school ball. This cut short Jim Boeheim and his staff's easier access to Stewart and allowed for Midwest powers and name brand schools to see him just as often as Syracuse now could.
Duke, Michigan State and Washington each sit ahead of the Orange at this point. While it is best to never say never in recruiting, the Orange may be too far behind to end up with Stewart's commitment.