Twitter Tuesday: Romeo Langford, D.J. Carton, Tre Mann
Last night Indiana landed perhaps its most important recruit of the Rivals.com era when local legend Romeo Langford decided to stay home and play for Archie Miller and the Hoosiers.
The 6-foot-5 scoring machine should make an instant impact on the floor and what Miller has done with him and the rest of the 2018 class is a good sign of things to come. Speaking to Langford specifically, I don't know that he makes much difference in terms of any future recruits wanting to play with him because there is a good chance that he'll be gone before they get on campus. But, it does show that Miller can recruit high profile targets and with Langford, Robert Phinisee and Damezi Anderson all electing to stay home, Miller is laying the framework to put a fence around the state of Indiana.
Five-star Trayce Jackson-Davis looks like a strong possibility to end up in Bloomington from the class of 2019 and the Hoosiers are also strong with classmate Keion Brooks (Michigan State and Kentucky are strong too). As for D.J. Carton, Michigan and Ohio State could be the teams to beat right now, but the Hoosiers are making progress. What happens with Watford could depend a lot on what happens with Jackson-Davis and Brooks but one way or another, it's looking like Indiana could have another strong recruiting effort in 2019.

I had a chance to watch D1 Minnesota play a couple of times in the Atlanta area over the weekend and they are one of the most talented teams that I have seen this spring. A top 10 prospect, Matthew Hurt is clearly the headliner while four-star point guard Tyrell Terry and four-star forward Patrick McCaffery (who you didn't mention and has committed to play for his father at Iowa) are ranked in the 2019 Rivals150 as well. In Zeke Nnaji, they have one of the fastest rising recruits in the junior class.
Hurt is a skilled combo forward who can shoot and has offensive versatility. Minnesota, Duke, Kansas, Memphis, Kentucky, North Carolina and many others are involved but if I had to bet at this point, I'd wager that Kansas is the team to beat. Terry is a skilled point guard who can shoot and Minnesota and Stanford appear to be in good shape. As for Nnaji, he's just starting to figure things out and I'm betting he ends up a national level recruit himself before the end of summer so it may be a little early to make a call on him. He is visiting Minnesota in a few weeks, which is a good sign for Gophers fans.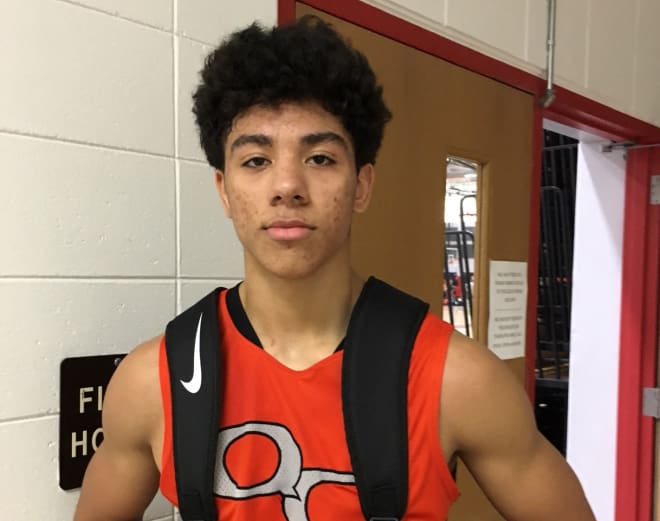 D.J. Carton is fast becoming one of the most popular recruits in this feature and for good reason, the product of Iowa is a stud who has worked his way into five-star consideration.
Frankly I'm surprised that some of the "bluebloods" haven't come calling yet but it's not like he's got stiffs recruiting him with Indiana, Iowa, Iowa State, Marquette, Michigan, Minnesota, Missouri, Ohio State, Wisconsin and many others making their pitch.
It's also important to note that Carton has already conducted several in-home visits and taken several campus visits. He has the look of somebody who wants to decide early, so if national powers are going to get involved, they are going to have to do so soon. Hitting the road the last few weeks and talking about Carton with people behind the scenes, it seems Michigan and Ohio State could be slightly ahead of the pack with Indiana, Iowa, Marquette and Wisconsin likely right in the mix.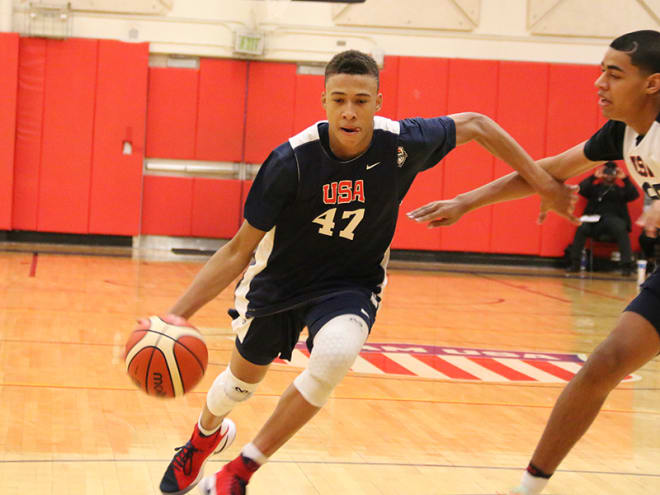 R.J. Hampton is 2020's top-ranked point guard while N'Faly Dante is the top-ranked big man in the class.

Thought I wouldn't say either has a clear cut leader just yet, Duke and Kansas both appear to be doing well with Hampton while Kentucky is starting to turn it up as well. As for Dante, he just picked up an offer from Kentucky and Kansas has been turning things up. However, keep an eye out for Oregon as well because the Ducks have been working the near 7-footer hard for a while now.
As for reclassification, I don't think we'll see any 2020 players move to 2019 until we find out what the NBA is going to do when it comes to changing draft entry rules. With it looking like things could open up for the class of 2020 to enter the draft directly, I don't think it makes sense for any elite prospect in that class to move to 2019 and risk hurting potential draft status by entering college a year early.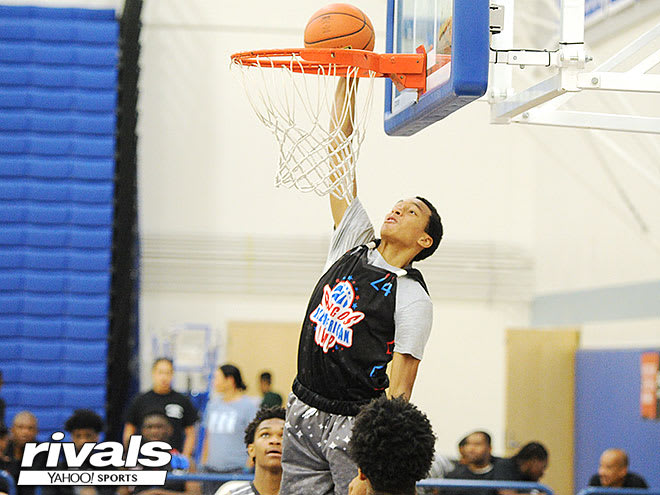 As of today, the race for 2019 four-star point guard Tre Mann looks like it could be one between Tennessee and Florida. He just wrapped up an official visit to Knoxville and is visiting with the Gators this week.
Things look to be headed towards a decision sooner than later with Florida State also making a major push. Kansas just offered as well and if other programs like the Jayhawks join in then I could see things slowing down a bit for Mann. However, that needs to happen soon or else he's going to be off the board.
So, it's likely Tennessee or Florida if Mann goes ahead and decides early but at this point it's too close to call between one or the other.
This is a great question, one of the better ones that I have been asked the times that I've handled Twitter Tuesday.
On one hand, the Power Five or "high major" programs are usually going to have the better facilities - though that is changing fast - and a bigger budget to go out and find talent. So, the recruiting reach of high majors usually extends a longer distance from campus Also, there are still a lot of kids so hell bent on being a high major that they'll sacrifice fit, chance to win and maybe even what they really want in a school to say they played at the highest level.
I'm sure some assistants out there would disagree with me, but the job of a decent/good (as you put it) mid-major is perhaps a little easier and here's why. First, I think there is a little less pressure to win big recruiting battles and they can focus more on evaluation and fit because they don't have to worry about trying to catch Duke, Kansas or Kentucky to move up or keep their job. Also, there is a bigger pool of players to select from at the mid- to upper mid-major level and I feel that it gives a good coach a much better opportunity to really dig in, scout and find the kid that is the best fit. Additionally, those kids usually have less demanding people around them (parents, coaches, etc.) and usually arrive at school with a bit more realistic feel for what to expect.