Twitter Tuesday: R.J. Hampton, Jalen Wilson, B.J. Boston, more
Will RJ Hampton and Jalen Wilson be a package deal to Kansas?

— Riley Patterson (@Riley50346) May 19, 2019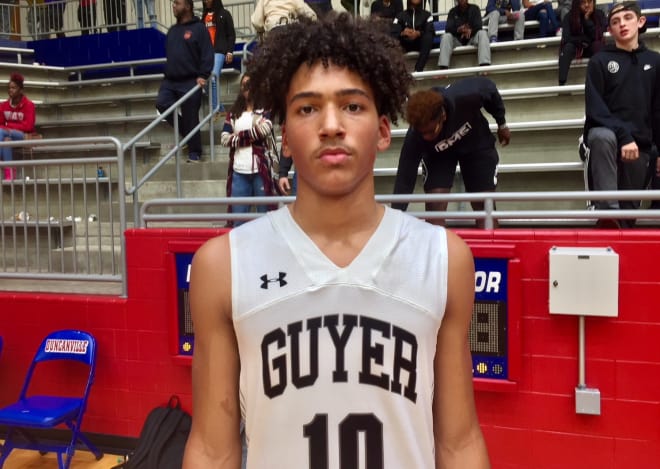 I am not sure that you can call it a package deal but, yes, there is a solid chance that R.J. Hampton and Jalen Wilson could both attend Kansas.
Hampton, the best senior prospect currently available, is much closer to his college decision than presumed two weeks ago. While his commitment is likely to come after Wilson's, it will not affect which route he does take, though the two are best friends and talk daily.
Down to a final three, most of the talk surrounding Hampton has centered around Kansas and Memphis. After landing Boogie Ellis, Lester Quinones, Rayjon Tucker and then Precious Achiuwa in the past 10 days, the prevailing thought was that the Tigers were out for Hampton. However, we broke the news on Friday that if Tucker were to keep his name in the NBA Draft, Memphis could emerge as the favorites again. This could still be true but Kansas remains my prediction for Hampton due to the Jayhawks' need for an elite guard talent.
On the other hand, Wilson backed off of his Michigan commitment after John Beilein's departure and immediately, Kansas jumped to the pole position for his services. From there, the Jayhawks were the first to secure an official visit date for May 30, a time that Hampton could also join him on campus.
North Carolina has had good conversations with him in recent days and is working on getting Wilson onto campus shortly thereafter, though a date has yet to be set. However, my best guess is that the Jayhawks fill their small forward need with the top-50 senior before mid-June and attempt to secure Wilson's commitment before he leaves campus next week.
Who lands Bj Boston ?

— Conner Roberts (@ConnerR22173651) May 19, 2019
Originally, the talk was that B.J. Boston would commit early, but now the thought is that he will wait it out a bit longer. He just cut his list to four that features Auburn, Duke, Florida and Kentucky. The Wildcats have placed a heavy priority upon him throughout the spring and might have a slight lead. Florida is not far behind, as the Gators could potentially lose Scottie Lewis and Andrew Nembhard next year, a perimeter vacancy that definitely intrigues Boston. Duke should never be discounted because, well, it is Duke and the Blue Devils really do want Boston. Auburn rounds out the group and has some catching up to do.
Hearing any more names in transfer list that Iowa St has interest in? How did Bolton's visit go with them? And do you think Lindell will strongly consider coming back, if you heard anything

— CyCloneFanaticFan (@jrobs2003_josh) May 19, 2019
Rasir Bolton, a one-time Penn State standout, officially visited Iowa State last week and it looks as if the Cyclones are in the lead. Bolton would likely have to sit out next season due to transfer restrictions but there has been buzz that he could potentially receive a waiver to play right away. Averaging over 11 points per game last season and someone that can play either guard position, Bolton's services would be much needed thanks to the early departure of Lindell Wigginton.
Wigginton placed his name into the NBA Draft earlier this spring and while his second year did not go as well as his freshman campaign, it would be a shock if Wigginton returns to Ames. May 29 is the deadline for Wigginton to withdraw his name out of the draft.
who does Virginia Tech and Mike Young look to target to fill out the 2019 class - and predictions on the two transfer portal players (Bede, Blackshear)

— dylan orrell (@dylanorrelI) May 19, 2019
Let's hit the transfer realm first for the Hokies. Virginia Tech will definitely lose Kerry Blackshear. There is a strong chance that he keeps his name in the NBA Draft and does not return to college for a grad-transfer year. If he were to do so, Florida, Gonzaga, Kentucky, Michigan State, Tennessee and Texas A&M have been the most talked about landing spots. Wabissa Bede, on the other hand, will likely withdraw his name from the transfer portal and reclaim lead guard duties in Blacksburg.
From there, Mike Young would have to fill a few other holes on its roster next season, whether that comes via transfer or the high school circuit. There are a handful of potential reclassified prospects that the Hokies could prioritize in Nahiem Alleyne, John Ojiako and 2019 targets Josaphat Bilau, Kenny Isnord and Taryn Todd.