Twitter Tuesday: North Carolina, Kansas, Jalen Green, more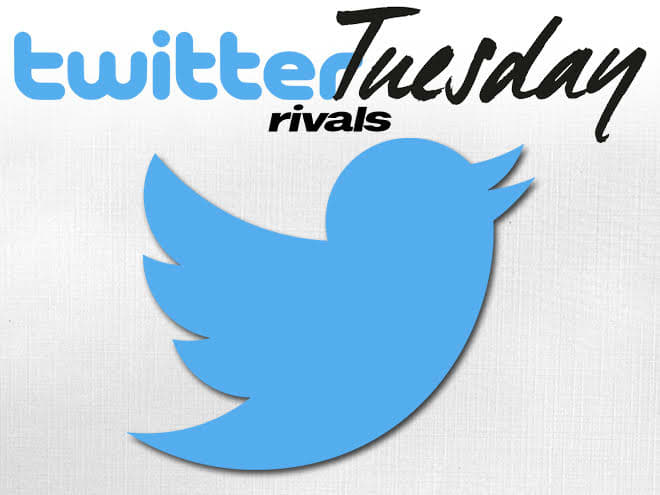 The first upcoming decision with relevance to North Carolina is Friday's announcement from Zeke Nnaji. The Tar Heels have done a very nice job in gaining ground quickly after jumping in late and hosting him for an unofficial visit over the weekend. But, I can't say with confidence that they've had enough time to beat out the other five schools (Arizona, Baylor, Kansas, Purdue and UCLA) who have been involved for much longer. I wouldn't be surprised by him going to North Carolina, but I can't predict it as of today.
The guy who I do still feel pretty strongly is a lean to Carolina is Cole Anthony. Many of the other top players in his class think he's headed to Chapel Hill and my current prediction for him is that he picks Roy Williams and the Heels. The other notable guy still out there is five-star forward Matthew Hurt but he's not even set up official visits yet.

Who is Kansas in good shape with in the 2019 class?

— Josh Williams (@joshwilliams724) November 19, 2018
Well, see a little bit above. I do see Kansas as firmly in the mix for Zeke Nnaji and I wouldn't be at all surprised if he picks the Jayhawks on Saturday. After his official visits I saw his recruitment coming down to Kansas or Purdue and I don't yet have much to add to that or a real strong feel for which way Zeke will go.
The player I continue to feel that the Jayhawks are in strongest position for is Matthew Hurt. Bill Self has made him as much of a priority as any player I have ever seen him recruit and the general feel out there on the recruiting trail is that Kansas enters the winter as the team to beat for the pure shooting five-star. But, Hurt still has to schedule official visits so much can change.
The other guy out there is shooting guard Cassius Stanley. He's visited Kansas and his other finalists, Oregon and UCLA. I've always felt he could be tough to pry off the West Coast, though.

Does Trayce Jackson-Davis delaying his timeline bode well for MSU? Or is IU still the heavy favorite?

— Chad Hale (@allhalechadhale) November 19, 2018
One, I still believe Indiana to be the favorite for Trayce Jackson-Davis. Two, there is something there in either TJD's mind or the mind of somebody in his inner circle that is preventing him from pulling the trigger on a commitment to Archie Miller and the Hoosiers. So, yes, more time to show him what they could do for him, how he could fit and why leaving his home state could be beneficial to Jackson-Davis helps Michigan State's cause quite a bit. Like I said, I still like IU in this one but I don't think he's a lock and if not IU, then I like Michigan State's chances more than I do those of UCLA.


Any new news on Christian Brown or Zach Harvey?

— Tycoon S.G.P. (@tycoonsgp) November 19, 2018
In (now) 2020 target Zach Harvey and unsigned 2019 four-star small forward Christian Brown we are looking at two prospects who are totally rebooting their recruitments.
From what I have heard, Gonzaga has pushed pretty hard to get Harvey to sign as a class of 2019 player and since he will still graduate in the spring of 2019, we need to keep him potentially enrolling with his natural class as an option. Creighton has had some recent contact and Arizona State was up to see him earlier this year, but for the most part I would consider Harvey to be totally wide-open at this point.
As for Brown, he is a bit of a mystery. He initially left his high school in South Carolina for the Atlanta area and is now at Oak Hill. Clemson looked strong for a bit but now appears to have totally stopped recruiting him and there was also a time when Brown appeared to be very close to committing to Georgia.
UNLV is still in there but for the most part his is another that is strangely quiet given his ranking and reputation over the years. With the schedule that Oak Hill plays and the notoriety it receives, I would bet on us seeing a new set of schools look to enter the race after they assess early signing period misses and new needs they may have after coaching their teams for a few months.
is Jalen green the best prospect right now regardless of class?

— Nico Casares (@nico_casares) November 19, 2018
You ask a good question and the answer is I'm not sure. I know I wouldn't argue with somebody that did feel he's the best prospect regardless of class. We currently have Jalen Green ranked No. 1 overall in the class of 2020 and I think the explosive 6-foot-5 shooting guard has a great combination of skill, athleticism and upside. Then again, I'm not 100-percent sure that he would still be ranked ahead of current No. 2 Evan Mobley if we were to re-rank the class of 2020 today.
Whether it be Green, Mobley, Vernon Carey, Jr., James Wiseman or even Patrick Baldwin, I don't currently see a guy who stands out to me as the clear-cut No. 1 prospect regardless of class. Truth be told, I wish I had more working knowledge of 2022's Emoni Bates because he probably figures into the equation. But he's so young and we have seen so little of him that I'm not quite prepared to legitimately talk about him as the best prospect in high school regardless of class.
What has changed the most for you in your job over say the last five years?

— UMassketball (@UMassBrother) November 19, 2018
There are many directions I could take this question. The way we cover events has certainly changed as we've moved away from player-by-player notebooks/checklists of who has played well and instead be more college team-based because readers favor that type of coverage. But, the biggest change has to be social media and the impact on doing a job.
There are so many people reporting so many things on social media. There are people pushing agendas, there are highlights, it's an information overload. Navigating the waters of who or what is credible, what to follow up on, what to ignore, presents a daily challenge.
In this business when somebody approaches you it's important to do background and figure out what the person's angle is. Social media has allowed more people access and I spend more time than ever vetting info, rumors, etc., and what to take to who because of it.