Top ranked Vernon Carey Jr. sets five in-home visit dates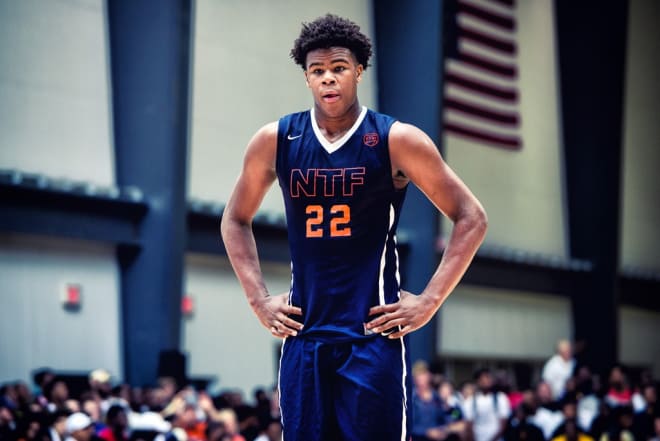 The top ranked prospect in the 2019 class, Vernon Carey will host each of his finalists for an in-home visit over the next ten days, a source told with Rivals.com. Down to a group of five consisting of Duke, Miami, Kentucky, UNC and Michigan State, Carey is in no rush to make a college decision as all five continue to prioritize the elite center prospect.
Prior to beginning his slate of four official visits that he has in place, Carey will welcome each of his finalists in the coming days for an in-home visit. On September 9, Miami's Jim Larranaga will make the short trip to see Carey. After Sunday's visit from the Hurricanes, Duke will then be in (September 10), followed by Kentucky (September 11), Michigan State (September 12), and then UNC (September 13).
Last week, Rivals.com revealed news that Carey had scheduled four official visits for the fall. Having already spent an official visit on Michigan State earlier this year, the Spartans are likely to receive another official visit from Carey in January. Beforehand, Carey will take official visits to Kentucky (October 12), Duke (October 19), Miami (October 26), and will finish things up at UNC (November 2).
Carey has created quite the profile thanks to his time spent on the travel, high school and international platforms. He is a two-time gold medalist with the United States under-16 and under-17 teams, was the catalyst for his University School's run to the Geico National High School Championship game in April, and remained a dominant presence on the Nike EYBL circuit posting per-game averages of 19.2 points (54 FG percentage and 34 3-point percentage), 7.9 rebounds and 1.5 assists.
Expect for a commitment from Carey following the turn of the calendar year as a favorite has yet to separate themselves from the pack of finalists for the south Florida native.