Three-Point Play: Trickle-down effect, camp battles, transfers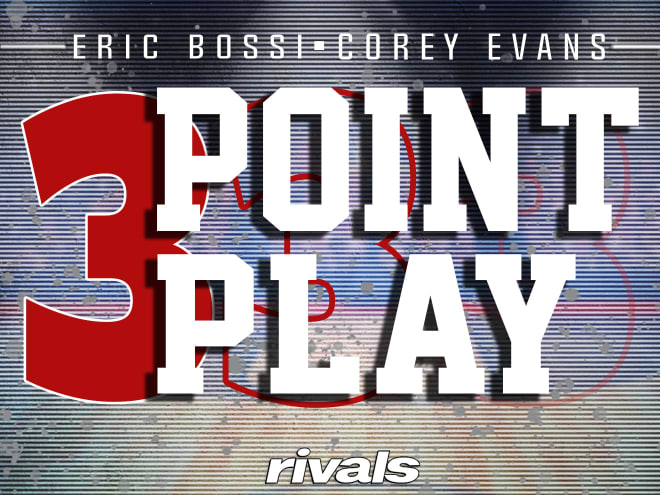 MORE: Five-star Scottie Lewis commits to Florida
Rivals.com recruiting analyst Corey Evans' Three-Point Play is here with a look at the trickle-down effect, top playing time battles and three transfers that will impact the national title race.
1. THE TRICKLE-DOWN EFFECT IS REAL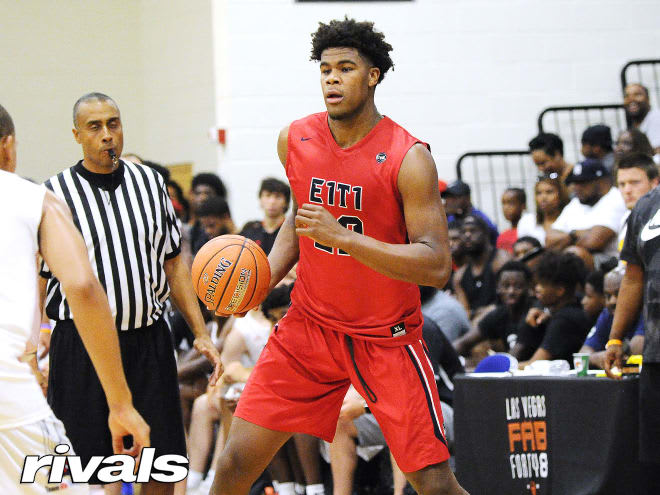 The early signing period is still more than a month away and, already, we have seen close to 60 percent of the Rivals150 come off the board. While many programs are sitting pretty at this point in the 2019 cycle, others that have come up empty-handed face the prospect of filling up their class with next-tier prospects. This trickle-down effect has never been as severe as it is now.
There are only so many high-major prospects to go around, and once that supply is tapped prospects that might be better off at the mid-major level are flooded with power conference offers. While it's easy, from afar, to suggest that prospects should join programs that fit their talent level and can offer playing time, it's not easy turning down the cache of a power-conference program and all that comes with it. Typically, power conference teams win these battles, and a contingent of prospects end up playing on a level that doesn't necessarily fit their ability.
While classes signed in November and April may be applauded and coaches will give glowing reviews about the talent they have added, what is really happening in many cases is a scholarship count is being filled by lesser talented players that will eventually be replaced in the classes ahead. The classes of 2020 and 2021, widely considered to be much deeper and more talented across the board than the 2019 crop, could force out some of these 2019 prospects from their power conference home and into the mid-major ranks via transfer. Don't be surprised if the transfer count in the springs of 2020 and 2021 reach four digits.

If you're favorite program needs a handful of bodies in the 2019 class and they have not already celebrated such commitments, here is to hoping that they get the job done now and if not, tinker more with the junior college or transfer waters this winter and spring
2. THE TOP BATTLES BETWEEN FRESHMEN AND RETURNING STARS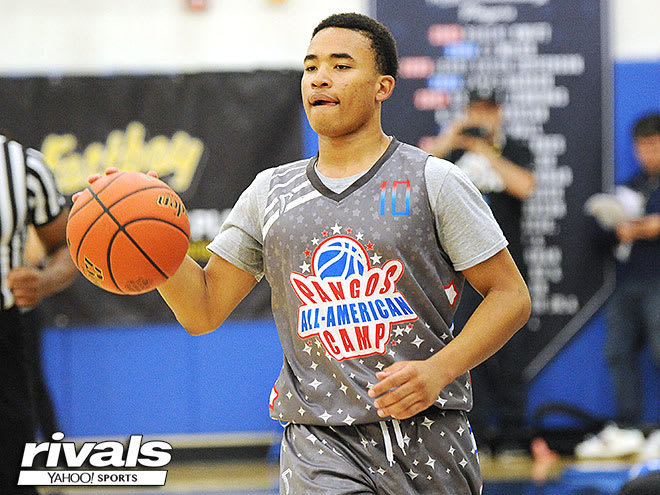 Here are the three position battles to watch this preseason between talented freshmen newcomers and returning stars:

1. Point guard, Kansas: Will it be Cal transfer Charlie Moore, a sophomore that scored 38 points in his second career college game? Does Bill Self decide to use Moore more as a scorer than a playmaker, and go with five-star guard Devon Dotson at the point? Is the wild card Quentin Grimes, a facilitating agent in a two-guard's body? There is no returning talent here, though Moore sat out last year due to transfer rules. I expect Self to use the early portion of his schedule to try a variety of lineups before the right combination fits.
2. Point guard, Kentucky: John Calipari is known for his work and development at the point guard position. This year's crop of Kentucky point guards offers a smorgasbord of options with no definitive right answer at the moment. Is Quade Green ready to take the reigns of his team's offense?

Immanuel Quickley was supposed to be the guy after signing last fall but Ashton Hagans' spring commitment and reclassification muddied the waters in the backcourt. Two five-star point guards and a returning five-star at the one; many questions remain and I am guessing Calipari will tinker with his lineup until SEC play begins.
3. Forward, North Carolina: During North Carolina's international tour this summer, Nassir Little received the nod off the bench. Could that change next month? The competition will be stiff as Cam Johnson returns and his ability to space the floor cannot be understated due to Roy Williams' continued reliance on dual big man lineups.

What we know is that Kenny Williams, Luke Maye, Cam Johnson and either Seventh Woods or Coby White will start. Does Williams go with Sterling Manley or Garrison Brooks at the five or does he go with a smaller lineup compared to prior years, place Maye at the five and use the uber-versatile Little, at whichever forward spot he deems best?
3. THREE TRANSFERS THAT WILL IMPACT THE TITLE RACE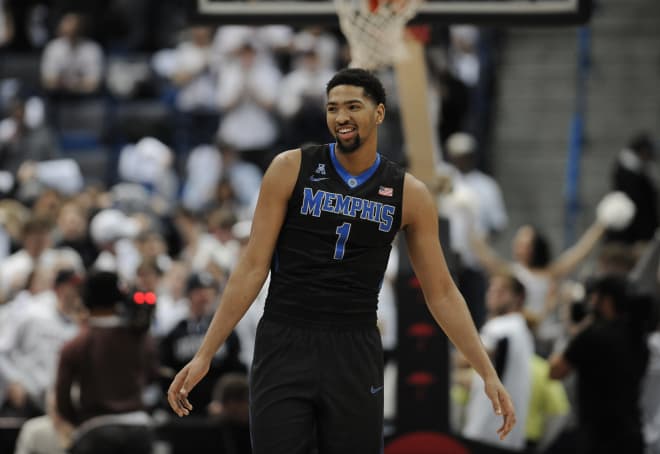 Here are the three transfers that will make the biggest impact on the 2018-19 national title race:
1. Reid Travis, Kentucky: The first thing we heard when the Wildcats came up short in March was one of the team's shortcomings, along with a lack of perimeter shot-makers, was its dearth of upperclassmen contributors. Travis, an all-league member at Stanford, should immediately bolster the Wildcats' fight for another national title.

Without him, UK is still in OK shape because of E.J. Montgomery, Nick Richards, P.J. Washington and Keldon Johnson. However, whenever adversity hits and a few losses are strung together, who is going to be the one to lead the ship? Travis is the guy and his career averages of over 14 points and seven rebounds doesn't hurt the cause, either.
2. Joe Cremo, Villanova: The 6-foot-4 Albany transfer was one of the top players in the American East in recent years and is the ideal complement for Villanova's contingent of perimeter firepower. He is the perfect fit for Jay Wright's system. If the Wildcats find a way to win their third national title in four years, the lightly recruited star out of New York could be the catalyst for the team's success.
3. Dedric Lawson, Kansas: The Jayhawks' reliance on Lawson could be key to BIll Self's fight for his second national title. Having called him one of the best passers that he has ever coached, regardless of position, look for Lawson to be used in a variety of roles at Kansas. He elevates KU into the argument for the best team in America. Expect a one-and-done campaign out of the Memphis import thanks to a player of the year-caliber showing.