Three-Point Play: Changing landscape, Big East, Manny Obaseki
Times are changing within the recruiting world with non-traditional powers now scoring big with elite, five-star recruits. Meanwhile, the Big East continues to infuse toughness and four-star junior Manny Obaseki begins his visit spree.
MORE EVANS: Twitter Tuesday mailbag | Leftovers mailbag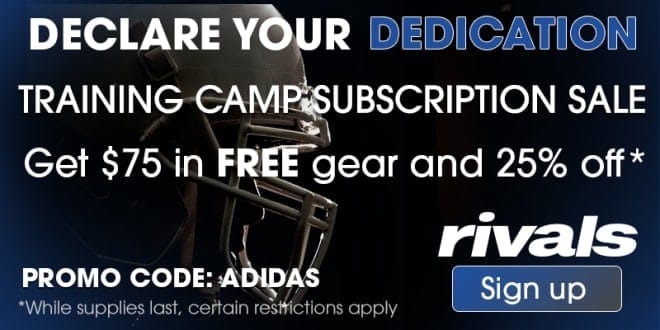 1. A shifting landscape atop the college hoops recruiting world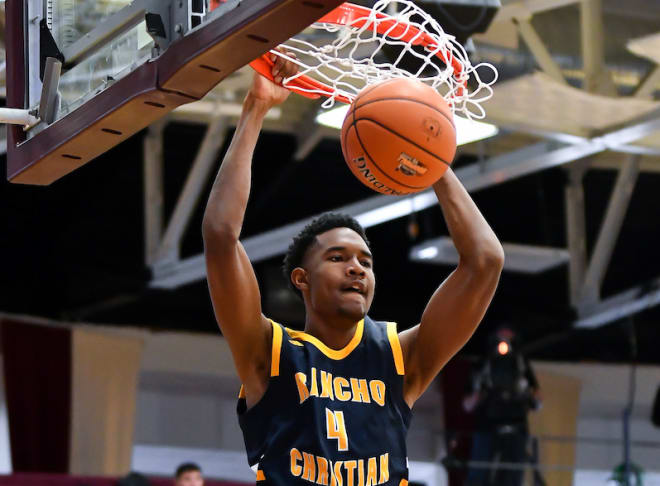 Last year, we saw Memphis, Washington and Georgia secure the top three prospects in America. Currently, in the 2020 class, the top-ranked senior is committed to USC, the second-ranked prospect is likely headed to Oklahoma State, and unless Kentucky nabs Jalen Green, he, too, will select a non-blueblood entity.
Does something seem amiss?
It sure does. No longer are bluebloods dominating the top of the recruiting rankings. Yes, Duke and Kentucky will always get theirs as long as K and Cal are running their programs. However, similar to how NBA superstars have begun to favor fit, comfort-level and system over the largest media market, elite prospects are doing just the same for college.
Evan Mobley committed to USC thanks to his father's employment at the program and one could surmise that if it wasn't for such a connection, that he might have committed to a blueblood. The same could have been said for James Wiseman last year if it wasn't due to his pre-existing relationship with Penny Hardaway.
Those could be unique situations, just as what Cade Cunningham has been presented with thanks to his brother's hiring at Oklahoma State. It has made coaches employed at traditional high-major powers think outside of the box, but it should not undercut the power of a relationship which was vital toward Isaiah Stewart choosing Washington over Duke and Kentucky, Anthony Edwards selecting the local Georgia program over an onslaught of bluebloods, and could be just the case for Green this year thanks to his strong rapport with assistant coach Mike Miller at Memphis.
Times are changing and that should remain the case with the potential of the one-and-done rule to be erased for the 2022 class, or in 2023. How the bluebloods go about recruiting will be worth monitoring, but it should also be noted how impactful a relationship is and and the idea of a team being built entirely around one outstanding freshman (see: Oklahoma and Trae Young). The brand of a school is only going so far with the advent of intuitive thinkers within the college ranks and on the college prospect side of the spectrum.
2. The tough Big East just got tougher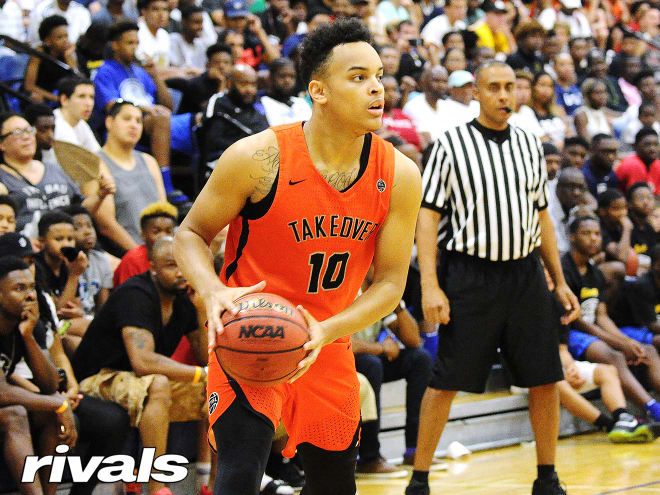 The Big East has always been known for its toughness, from its heyday in the 1980s, or in recent years after its reconfiguration that saw Butler, Creighton and Xavier become members.

Recent commitments within the league only bolster that reputation.

Georgetown struck close to home with Terrance Williams and while he is a quality shot-maker with a great IQ for the game, toughness reverberates from what he does. He is a giant win in a number of ways.
Marquette has become known for its offensive firepower, which is why the commitment of Justin Lewis is so important. He is no slouch in the scoring department, but it is his blue-collared demeanor that should make him a Golden Eagles' favorite from the start.
Butler already holds three commitments, but its most recent, Myles Tate, brings the greatest intensity to the floor. He can make shots, defend and facilitate, but should have his strengths accentuated further alongside Chuck Harris. Toughness is not a deficiency of Tate.
Xavier will enroll CJ Wilcher and Dwon Odom, while Seton Hall has a giant playmaker in tow with Jahari Long. Each brings passion and toughness to the floor, which should only make the league, as a whole, a tougher one.
3. Manny Obaseki begins his visit tour
This time last year, not many knew the name of Manny Obaseki. Now? The four-star guard has practically become a top priority for those within his region despite just entering his junior year of schooling.
A 6-foot-3 guard graced with long arms, confidence and scoring ability, Obaseki has corralled a handful of scholarship offers throughout the spring and summer months. More are on the way, but suitors have already begun to emerge.
While they have yet to offer, Baylor will host Obaseki for an unofficial visit on Saturday. Do not be surprised if he walks away with an offer. From there, Oklahoma, the program that has arguably recruited him the hardest to date, will host him for its elite camp on Aug. 24. He will then make return trip to Norman on Sept. 28 for an official visit. Lastly, Texas A&M, a program that has placed a heavy priority upon him since Buzz Williams took over the program, will bring him to its campus on Sept. 14 for its Underclassmen Day.
Obaseki is also working on an official visit date to Texas for later this year. There is no timeline toward a commitment and expect his stock to continue to rise among SEC and Big 12 programs.