Texas flavor for four-star Mayer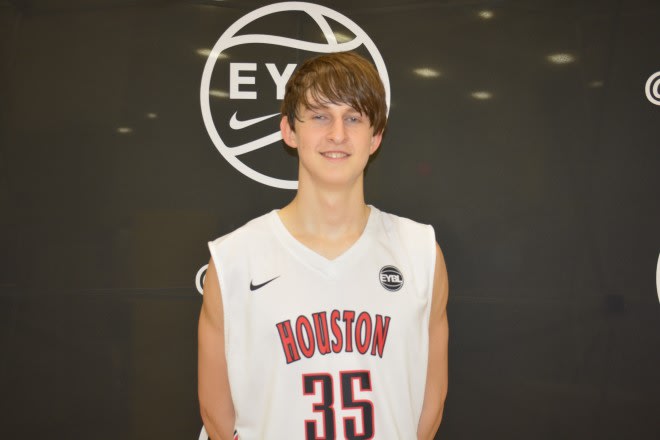 HAMPTON, Va. – Matt Mayer is the ideal forward in today's game. He's someone who can step out and shoot the perimeter jumper and defend more than one spot, but is athletic enough in producing around the basket. His physical abilities and upside have made him a priority for the top programs in the state of Texas.
A 6-foot-7 forward pushing 6-foot-8, Mayer had a nice showing over the weekend in Hampton during Nike's first stop of its spring and summer tour. Meyer made two-thirds of his shot attempts and displayed an improved set of handles and passing skills.
IN HIS OWN WORDS
Texas: "I just like the fact that it is close to home and that I can get close with the coaches and talk with them."

Baylor: "I like that they are a Christian school and I can stay true to my roots, which is really important. ... When I went to open gym with the guys, they were all super nice to me."
Texas A&M: "I just really love the coaching staff. They have probably talked to me the most and pursued me the most. I just really like the guys there."
WHAT'S NEXT?
While Mayer is settled in on a top three, he is content finishing out his summer before making any type of commitment and is open to others getting into the mix.
"I am not really sure about my visits yet but there still are possibly other schools that I would look at if they were to offer me," he said.
RIVALS' REACTION
A bouncy forward who can put his defender on a poster but can also create for himself and others off of the bounce, Mayer's recruitment is a total toss-up. We will side in favor of the Aggies, as both of his parents attended the university.
RIVAL VIEWS: Who might soar up the 2018 rankings?