Starting Five: LSU, Duke, Cincinnati, A&M, more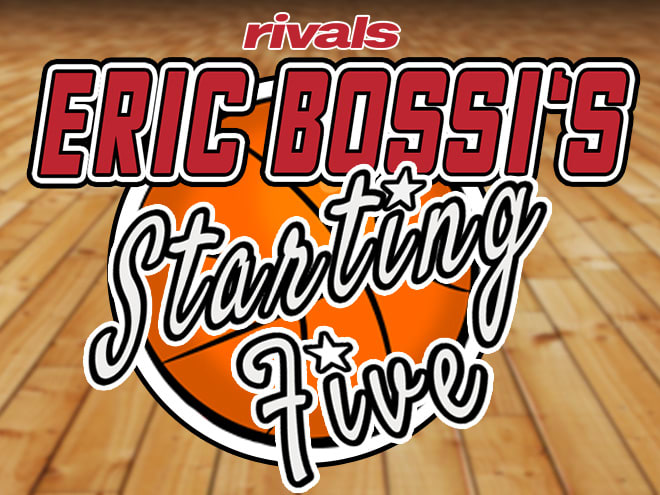 LSU has reinstated embattled coach Will Wade and Cincinnati has their guy in John Brannen. In this week's edition of the Starting Five, Eric Bossi discusses those moves, Cassius Stanley and more.

1. LSU REINSTATES WILL WADE
For most of the last month, it had looked like Will Wade was on his way out as the head coach of LSU.
Unless you've been sleeping under a rock for some time, you know that Wade was suspended by LSU at the end of the season over questions arising from leaked transcripts of him being caught on FBI wiretaps. In those conversations, Wade appeared to be discussing paying a recruit.
However, after first refusing to speak with LSU about the matter, Wade has met with the school and he's been reinstated as the head coach.
Is Wade completely in the clear at this point? No, NCAA Enforcement representatives told Yahoo Sports that they have been waiting for the feds to finish their work before launching what figures to be many investigations. Wade and Arizona coach Sean Miller have been subpoenaed to appear in the second of three federal trials of college basketball figures, which starts next Monday.
But LSU certainly doesn't seem to fear what others have to say about the program as the move was pretty well-roasted on Sunday afternoon.
I said over the weekend in our Rivals Roundtable that LSU would need to rally late with the 2019 class. Wade being reinstated would be the first step but we'll have to see if he's able to overcome obstacles he's sure to face on the recruiting trail. Programs are certainly going to use the FBI cloud over Baton Rouge while recruiting against Wade and he's going to have some explaining to do with recruits.
But, he's got his job back and that's the first step.


2. JOHN BRANNEN IN AT CINCINNATI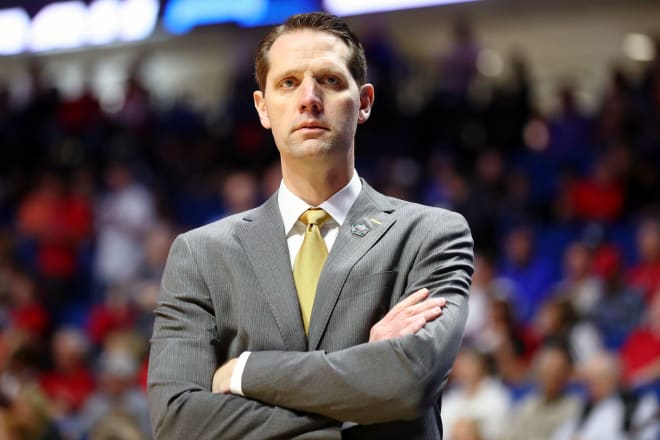 Cincinnati found its guy on Sunday when the Bearcats tabbed Northern Kentucky's John Brannen to replace Mick Cronin after he left for UCLA.
I like this hire for the Bearcats.
I've known Brannen -- who I coincidentally share a birthday with -- since his days as an assistant at Alabama and he's a very organized, smart and passionate coach and recruiter. That was all evident with what he accomplished during his last three years at NKU. He went to a pair of NCAA Tournaments, the NIT and he won a pair of Horizon regular season and conference tournaments.
Brannen is familiar with the area that the Bearcats will recruit and I would expect him to hit the ground running. He looks to be fully capable of keeping Cincinnati nationally relevant.

MORE CINCINNATI: BearcatReport.com
3. DUKE MAKING A MOVE WITH CASSIUS STANLEY
For the longest time, Cassius Stanley had been down to a final three of Kansas, Oregon and UCLA. A few weeks ago, rumblings started that Duke was involved and over the weekend the top 35 senior took an official visit to Durham.
Look I've been doing this a long time and anything can happen. But, if you are a school that has been recruiting a kid forever and Duke (or any other program) comes in real late to secure a visit shortly before a decision is expected, well you can't feel too good about your chances.
We'll see what happens with the high-flyer, but if I had to bet at this point, I'd say things are looking really good for the Blue Devils.


4. WHAT A WEEKEND FOR BUZZ WILLIAMS AND TEXAS A&M
Man, what a Saturday it was for new Texas A&M coach Buzz Williams.
In the span of just a few hours Williams and the Aggies snagged four commitments and moved into the top 25 of 2019's team recruiting rankings.
Headlining the group is Canadian shooting guard Cashius McNeilly. A dangerous shooter with a big frame and deep range, the four-star can also slide over and play some point guard in a pinch.
The other four-star in the group is Quenton Jackson, one of the top junior college players. Joining Jackson and McNeilly are combo forward Yavuz Gultekin, who can play an inside-out role, and guard Andre Gordon, a former big-time football prospect and one of the best athletes in the country.
The group rates No. 23 overall in the 2019 team rankings.


5. FOUR-STAR HARRIS DOWN TO THREE
Speaking of Texas A&M, former signee Chris Harris should be making his college decision sometime this week.
A four-star scorer from the Dallas area who asked for his release from the Aggies after Billy Kennedy was let go, Harris is down to a final three.
The Aggies are still in the mix along with Oklahoma State (where Harris took a recent official visit) and Texas Tech.
An exact date hasn't been set yet, but I'd be surprised if he doesn't pull the trigger on a commitment within a day or two of the beginning of the late signing period, which starts Wednesday.