Starting Five: A surprise five-star visit, four-star decisions coming?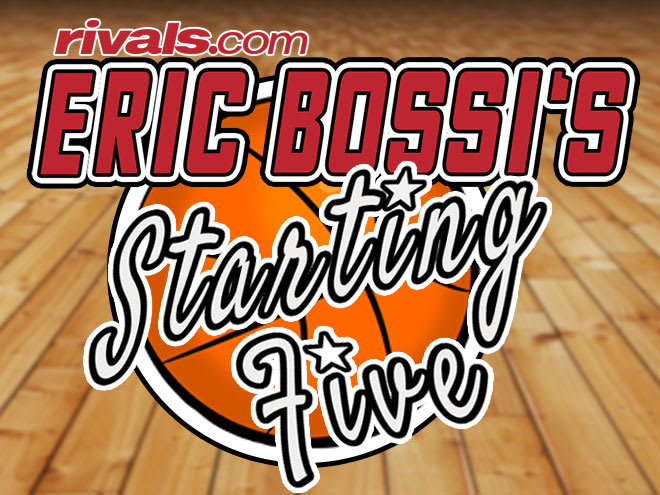 1. STEWART SURPRISES WITH VISIT TO SYRACUSE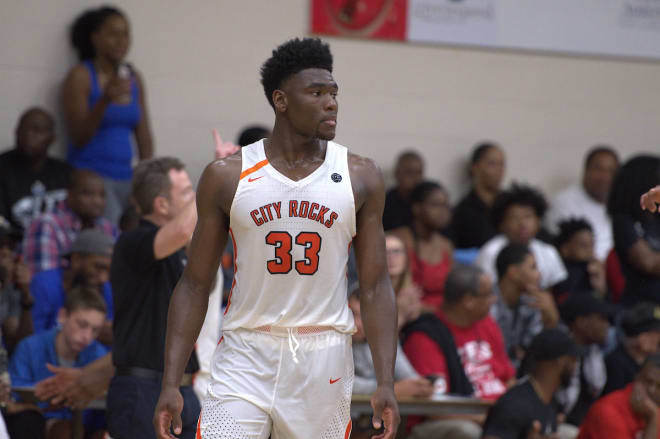 It wasn't as if Isaiah Stewart's recruitment hadn't already been a difficult one to read and it's not a surprise that he would visit Syracuse officially. He's from the area, the Orange have long targeted him and they are among his finalists.
However, the timing did seem to catch many by surprise.
It was just a week ago at USA Basketball where the word was that Stewart wanted to put his recruitment on hold for a bit and think after visits to Washington and Kentucky. So, a visit to Syracuse that nobody seemed to know about until he was pretty much on campus does add another wrinkle.
But, as I look back at Stewart's recruitment over the last six months, it has already had plenty of ups and downs. At one time or another almost all of his finalists -- Indiana, Duke, Michigan State and Villanova are also involved -- has been rumored to be the behind-the-scenes leader.
For now, it would be hard to predict Stewart to any school. If the past few months are any indicator, though, I would also expect some more twists and turns.

2. MALIK HALL DONE TAKING VISITS
After wrapping up a weekend visit to Eugene to visit Dana Altman and Oregon, top 50 forward Malik Hall is done with his official visits.
The native of Illinois who preps at Bel Aire (Kans.) Sunrise Christian has also visited Michigan State, Oklahoma and Purdue officially.
With the visits over, this decision is going to come down to a last three of the Boilermakers, Ducks and Spartans. It's awfully tight to call and naming a clear cut leader could be difficult. I know I'm not ready to make a prediction yet, but if push came to shove I would probably lean towards Purdue. They've done a great job with him. But, Oregon has been heavily involved for a while and has done a good job as well. Izzo and the Spartans have certainly turned things up too.
Hall hasn't announced any decision timeline, but I would be surprised if he's not ready to announce a decision in the near future.

3. WALKER HAS FOUR LEFT, SETS DECISION DATE
One four-star prospect who does have announcement plans in place is Anthony Walker.
The athletic four man from Baltimore who is at Wolfeboro (N.H.) Brewster for his senior year has cut things down to Boston College, Illinois, Miami and Pittsburgh. He doesn't need long to make a choice and he's planning to announce on Saturday, Oct. 20.
Things seem to be pretty tight here, especially between Miami and Pitt. Both have been considered strong contenders for a while, so one or the other wouldn't really surprise.

4. WICHITA STATE BUILDING THEIR BACKCOURT
Wichita State is building what could be a very competitive future AAC backcourt. Having already landed high scoring three-star combo guard Noah Fernandes, the Shockers added four-star point guard Tyson Etienne on Sunday. That's a duo fans in Wichita can really look forward to watching down the road.
Etienne is tough, he's quick and he gets into the lane and makes things happen. He can also heat you up defensively. His style will be a nice balance to Fernandes, who is much more of a scoring guard.
The Shockers are setting up to have a lot of size on the perimeter in 2019-20, so the addition of a couple of off-the-dribble playmakers to set those guys up should be a nice boost.
Of course, athletic three-star power forward De'Antoni Gordon is also part of Wichita State's 2019 recruiting class.

5.  HELP ON THE WAY FOR ST. JOHN'S
This is supposed to be the year at St. John's. Despite some serious struggles the past few seasons, expectations are pretty high for Chris Mullin and the Red Storm.
They probably should be. Shamorie Ponds is one of the very best players in the country and now the NCAA has decided that Mustapha Heron can play immediately after transferring from Auburn.
Adding the burly junior to the team this year, gives St. John's a lot of options on the perimeter and they figure to be one of the most guard-heavy teams in the country. Most of all, Heron should be able to help take some pressure off of Ponds as a scorer.