Shaw's Takeaways: The Bash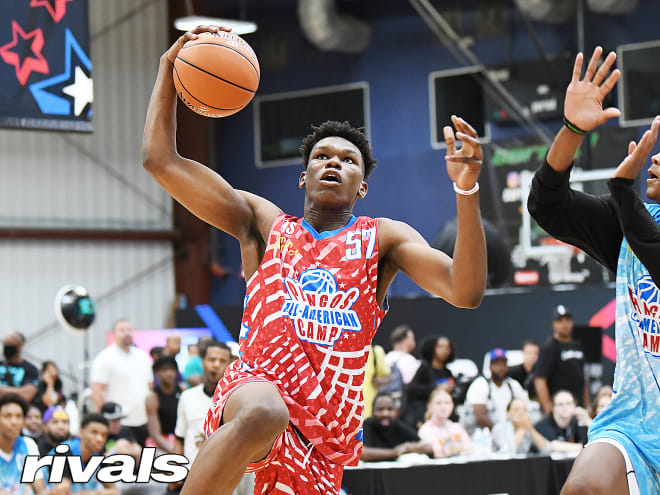 COLUMBIA, S.C. – The Bash has been a mainstay stop over the past five years as an event that mixes elite talent, a great atmosphere, and excellent hospitality. Rivals.com's Jamie Shaw was courtside for the action. Here are the standouts and their storylines.
Listed at 6-foot-11, Foumena has a high-level skill that translates; rebounding. The big man grabbed 15 rebounds (five on offense) in 15 minutes played. The center from Ontario's Orangeville Prep has a great motor, good mobility, and excellent length to his frame. He also reads the ball well coming off the rim, high-pointing the ball coming off the rim.
Foumena claims offers from Washington State, Georgetown, Seton Hall and others. While his offense is raw, he stepped into a nice-looking three, and he has the motor, size, and rebounding effort of a high major recruit.
*****
There is something smooth about Crawford's game that is very appealing. He carries a sturdy frame and should be described as a 'gamer.' Listed at 6-foot-2, the sophomore had no problem getting to his spots and making plays. The Augusta (Ga.) Christian guard played this summer with the TSF 15u team that won Peach Jam.
Crawford has no offers; however, programs such as Florida State and South Carolina are actively recruiting him. He has visited South Carolina twice since the summer. His recruitment should take shape, at this level, shortly. He finished with 21 points, four assists, and six steals on 3-5 shooting from three.
*****
Jackson was easily the top performer of the night. His 27 point outburst came on 10-17 shooting and was happened in front of Jon Scheyer (plus two assistants) and Frank Martin (plus three assistants). Jackson's shot-making has elevated to a new level with Columbia (S.C.) Ridge View. He is scoring from the wing, with hard cuts off-ball, and in the mid-post. His footwork and touch are consistent, making tough shots look easy. Currently, at No. 10 in the 2023 class, he will be in line for a bump during the next update.
Jackson has officially visited North Carolina and Georgetown and is planning visits to Virginia and Duke. While he has not visited South Carolina officially, Jackson has taken 'numerous visits to campus over the last two or three months.
*****  
Moore checks many boxes with his length, athleticism, and touch. He plays with a lot of pop and moves well, changing quickly from end to end. The No. 40 prospect in 2024 is still trying to figure out how his tools fit together, but there are flashes. The 6-foot-8 forward has visited Penn State and Pittsburgh already, and while there is a long way to go, he is hearing from the likes of LSU and Ohio State, who have yet to offer.
*****  
Notre Dame got a good one with Lubin, someone the Fighting Irish do not currently have on their roster. The high motor forward was tasked with guarding Gregory Jackson during his first game and showed off his chops as a highly-competitive defensive stopper. Offensively, Lubin has always been an aggressive straight-line driver, with explosion. He has also developed a mid-range game, showing a confident pull-up jumper. Lubin added 11 points, four rebounds, three assists while going 5-9 from the field and providing some great defense.