Rival Views: Which team is due for a recruiting rebound?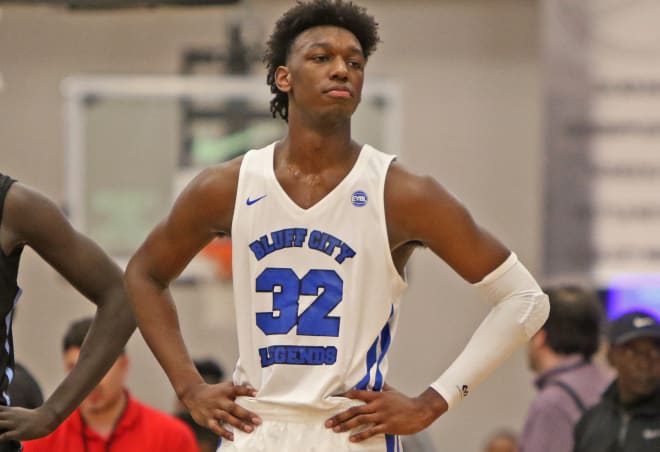 BOSSI'S VIEW: MEMPHIS
I'm really not sure that there's another suitable answer to this topic. After all, the primary reason Tubby Smith was replaced with Penny Hardaway was because of recruiting worries. On top of that, Hardaway has already been making waves and appears to be on track for a big recruiting class in 2019 and technically started the rebounding process a few months ago.
First, I want to backtrack a little bit. Despite not getting the Memphis job until the spring, Hardaway, assistant coach Mike Miller and crew were able to piece together a top 20 class centered around four-star guards Tyler Harris, Alex Lomax and Antwann Jones. In 2019, though, the Tigers are eyeing a run for the top 10 or perhaps even the national top five of the team rankings.
Just how high they go will depend a lot on what happens with No. 3 overall James Wiseman, who played for Hardaway at Memphis (Tenn.) East. The 7-footer says he's going to release a top eight, but in reality it is looking like a two-horse race between Memphis and Kentucky. If the Tigers land him, look out. Even without Wiseman they are in a great spot for five-star Trendon Watford and have already landed four-star big man Malcolm Dandridge. They are in the hunt for five-star Matthew Hurt (for whom Kansas is considered the leader) and others such as four-stars Jaykwon Walton, Chandler Lawson, Jaylin Williams, Zeke Nnaji. Bottom line, things are looking way up on the recruiting front in the Bluff City.
EVANS' VIEW: ARIZONA
Arizona, despite its name and recent success on the recruiting trail, has been out of the spotlight in recent months, a strange spurt in time for the usually recruiting dominant program. However, the Wildcats could surprise some in the 2019 class and bounce back with a tremendous few months along the trail.
A program that has become known for dominating the West Coast found it difficult to find traction with top prospects and also saw a few of its class of 2018 commits back off of their pledge due to the FBI investigation. The Wildcats were able to regroup and finish with a top-25 recruiting class, though it was the worst recruiting cycle that Sean Miller has ever had to endure during his time in Tucson.
Things could change this fall. Miller and his staff have placed a heavy priority on Phoenix native Josh Green, the No. 10 prospect in the 2019 class who plays at IMG Academy. His travel teammate and good friend, Nico Mannion, is likely to reclassify into the 2019 class where the Wildcats should be seen as the team to beat.
The true wildcard is Jaden McDaniels, the fourth ranked prospect in the 2019 class. McDaniels is the biggest winner of the spring months and has seen his stock soar like no one else. Oklahoma and Texas are the other two programs often talked about with him, as San Diego State, UCLA, Oregon and Kansas are in the hunt, too. However, McDaniels might want to stay on the West Coast and seeing that Arizona was one of the first name-brand schools involved, the loyal five-star prospect could put things over the top for the Wildcats.
Max Agbonkpolo, Jeremiah Robinson-Earl, Drew Timme and Boogie Ellis are just a few others that could bolster Arizona's hopes of rebounding from, to Arizona's standards, a lackluster 2018 crop and bounce back with a tremendous haul in 2019.