Rival Views: Which first-year coach is off to most promising start?
It's impossible to understate the importance of a coach's first year at a new job. You have to get the current team to buy in, sometimes save a recruiting class and then get to work building the team how you want it.
So, which first-year coach is off to the most promising start? As usual, National Basketball Analysts Eric Bossi and Corey Evans have Rival views.
MORE: Bossi's Best | Twitter Tuesday
BOSSI'S VIEW: Cuonzo Martin, Missouri
This one was really tough to me because there were so many good options. But, I elected to go with Cuonzo Martin at Missouri based on what he was able to do to save the Tigers' 2017 class and the job he appears to be doing rebuilding relationships in a city that should be critically important to Mizzou, St. Louis.
Yes, hiring Michael Porter Sr. was a big part of landing 2017's No. 1 player Michael Porter Jr. and his five-star brother, Jontay Porter. But getting another highly coveted four-star such as Jeremiah Tilmon to flip from Illinois in the wake of its own coaching change, keeping four-star guard C.J. Roberts and adding Rivals150 point guard Blake Harris was huge. The Tigers were in desperate need of a talent infusion so putting together a top five recruiting class in what essentially amounted to a few weeks was impressive.
Now, the Tigers aren't likely to land a top five class in 2018. However, Martin got into St. Louis and landed four-star wing Torrance Watson and is making his presence known in the city. The results on the floor have to follow, but the start has made people around the country take notice.

EVANS' VIEW: Will Wade, LSU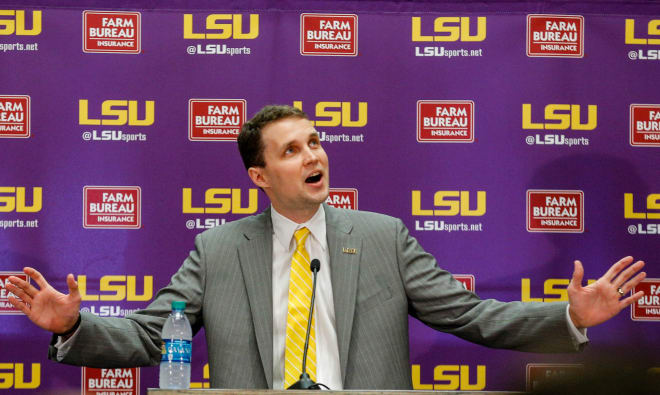 Has there been a more promising start to any power conference coaching tenure than that with what Will Wade is currently enjoying? LSU has not had much difficulty luring elite talent to Baton Rouge in recent years but the former VCU head coach has ramped things up another level.
This past week, word came crashing down that Nazreon Reid, a five-star center from New Jersey, was going to take the 1,000-mile trek south and play for the Tigers next year during likely his only season of college basketball. Reid is not a trailblazer as fellow five-star guard Javonte Smart had already opted in to play for the in-state program next fall.
The commitments of Reid and Smart should not underscore how quickly Wade and his staff had gone to work earlier this year. This is the program that landed the commitment of top-50 2017 guard Tremont Waters in the spring along with rebounding savant Mayan Kiir, while it also the kept original LSU fall signees of Brandon Rachal and Galen Alexander, members of the Rivals150.

The SEC needs another giant to battle Florida and Kentucky for league supremacy. LSU may be the program ready to do just that and while its 2018 class is already a spectacle, the Tigers are not done just yet as they remain heavily in the mix for Rivals150 recruits Emmitt Williams, Darius Days, Josh LeBlanc and Kaden Archie.