Rival Views: Early 2018 title favorite
The 2017 NCAA title game will be held tonight as North Carolina and Gonzaga compete for the national championship. But which program is best positioned to cut down the nets next season? Rivals.com basketball analysts Eric Bossi and Corey Evans debate.
MORE: Bossi's Starting Five
BOSSI'S VIEW: LOUISVILLE
Next year is looking like it could be one of the most wide open years ever when it comes to the NCAA Tournament. However, looking across the country I'm not sure I see a program that is set up better for a run at the 2018 title than Louisville.
Even if star sophomore Donovan Mitchell elects to stay in the draft, the Cardinals look to be in good shape to replace his 15.6 points, 4.9 rebounds and 2.7 assists per game. Wing Deng Adel should be back and ready to take a step up as a junior, Quentin Snider will be one of the best senior point guards in the country and former five-star prospect V.J. King figures to take a huge leap as a sophomore. If Mitchell returns, then their firepower will be tough to match.
Now, factor in a top-10 recruiting class, and the Cardinals are looking really good. With five-star power forward Malik Williams, who can block shots and stretch defenses with his shooting, plus forward Lance Thomas, the Cardinals will have at least five players who are 6-foot-9 or taller on their roster. Incoming four-star forward Jordan Nwora adds shooting while four-star point guard Darius Perry will help add depth to the backcourt.
Things can change depending on who stays or leaves at other programs, but it's looking like Rick Pitino will be in excellent position to compete for his eighth Final Four and third National Championship.
EVANS' VIEW: ARIZONA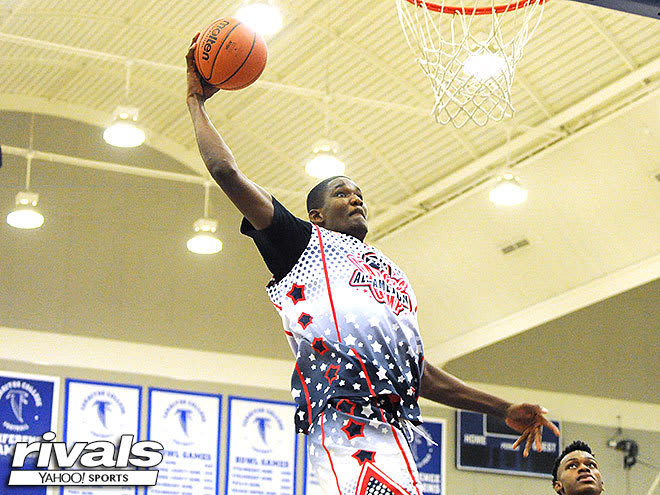 The label of the best coach to not have a team compete in the Final Four has remained for another year, as Sean Miller's squad was left at home again this weekend while West Coast programs Oregon and Gonzaga were invited to the party in Glendale.
Next year, however, things will be different. Arizona will not only get to San Antonio, the location of the 2018 Final Four, but the Wildcats will also cut down the nets.
Boasting a highly touted 2017 recruiting class, one that is ranked top-five nationally and is bolstered by possibly the most talented high school senior, DeAndre Ayton, Arizona will not be short for talent. Miller and his staff added three four-star recruits, Alex Barcello, Ira Lee and Brandon Randolph, checking off many of the boxes that next year's roster needed to fill.
The Pac-12 program will lose its defensive ace in Kadeem Allen to graduation and could see four others leave early for the NBA Draft, including Lauri Markkanen, Allonzo Trier, Kobi Simmons and Rawle Alkins, but there is still enough in tow that should make Arizona a serious threat for the national championship next season.
They remain in pursuit of and should be seen as the favorite for Brian Bowen, a top-25 small forward, along with Trevon Duval, though the New Jersey native is more of a longshot. Add in UNC-Asheville transfer Dylan Smith, a sharpshooting wing who sat out last year, along with the returns of Chance Comanche, Dusan Ristic and Parker Jackson-Cartwright, and there is more than enough room for optimism that might allow for that monkey on Sean Miller's back to leap onto another head coach's shoulder next April.