Pangos All-American Sunday: Bossi notes
THE CLASS OF 2020 RULED THE ROOST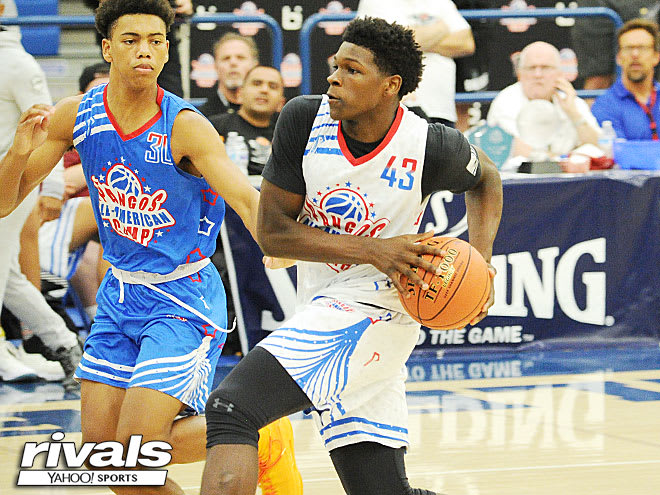 The way I saw it, the five best players I saw were all five-star players from the class of 2020. They didn't just do well, they took things over. The group of wing Scottie Barnes, shooting guard Anthony Edwards, big man Evan Mobley, wing Cade Cunningham and combo guard Jaden Springer ruled the roost.
Though he didn't make it to camp until Saturday afternoon and didn't explode offensively, the 6-foot-8 Barnes looked like the most versatile player in camp. He can probably defend any position but center (and I wouldn't rule that out either) and has tons of upside beyond his lofty ranking of No. 2 nationally as he continues to improve as a jump shooter. I'm fully expecting a battle of elite programs for his services and if NBA rules change, he's certainly a candidate to consider skipping college altogether.
Probably the best pure scorer in camp, Edwards looks to be a bit underrated at No. 11 nationally, if you can even call it that. Powerful, tough, athletic and with no wasted motion, he can score in every way and it's pretty surprising that no blueblood programs have offered scholarships. Right now, I'd bet he has offers from pretty much everyone before the summer ends.
Arguably the top prospect in the camp, Mobley is a legitimate contender to move up from his current ranking of No. 12 all the way to No. 1 the next time we update 2020 rankings. Other than lacking in strength, he's the complete package as a big man.
Finally in Cunningham and Springer you have two steady and consistent scorers. Cunningham plays a mature, tough and skilled wing game while Springer is a super explosive off-the-dribble scorer who gets unguardable when his shot is dropping from deep with consistency.

TRE MANN IS AN IDEAL COLLEGE GUARD
Top 40 2019 point guard Tre Mann is already down to Florida, Kansas and Tennessee and whoever lands him is getting an ideal college guard and a potential All-Conference type player.

The Floridian is a very capable playmaker, he sticks deep jumpers, he is a pesky on-the-ball defender and he's a guy that the Gators, Jayhawks or Volunteers should be able to count on spending some years on campus and making across the board contributions.
Because he has good size, he can play on or off the ball and he's a natural fit in any lineup or playing style. He's already taken official visits to Florida and Tennessee and it will be interesting to see what happens if Kansas is able to get him on campus before Mann makes a decision.

OMAR PAYNE'S DIRTY WORK IS GOING TO EQUAL COLLEGE WINS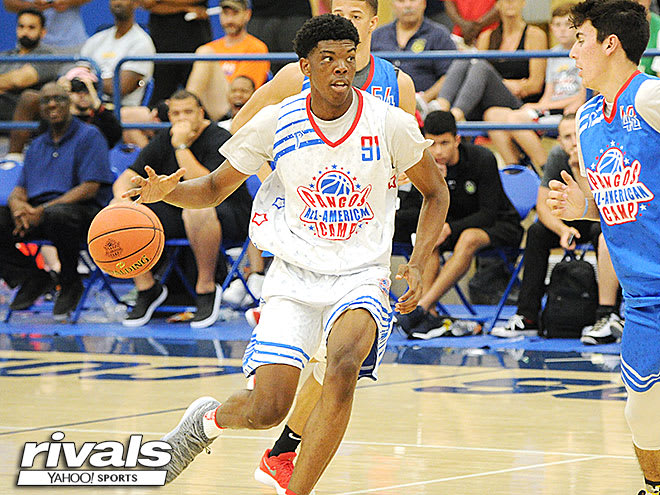 Some may want to mention that top 50 2019 power forward Omar Payne isn't the most polished offensive player. I would first say that he's better than he gets credit from most there and second I would say I really don't care because it is everything else that he does to contribute to winning that makes the 6-foot-9 Floridian such a valuable prospect.
Payne has good size, above average athleticism, long arms and a great frame to grow into. He also has a motor, rebounds, plays straight up defense and does all the other things that help teams win and does so without complaining even if he's not getting touches. Guys like that who don't lose touch with the game when they aren't scoring are hugely important when it comes to winning time and Payne is in that class of kid.
For now, Payne says that he's wide open, doesn't have any visits planned and it will be until the summer before he starts to sort out which programs from the likes of Florida, Wake Forest, Florida State, UConn, Louisville, UCF, Clemson, Dayton, Texas, Georgia and others make his final cut.

HEAT SHOULD BE GETTING TURNED UP ON SAMUELL WILLIAMSON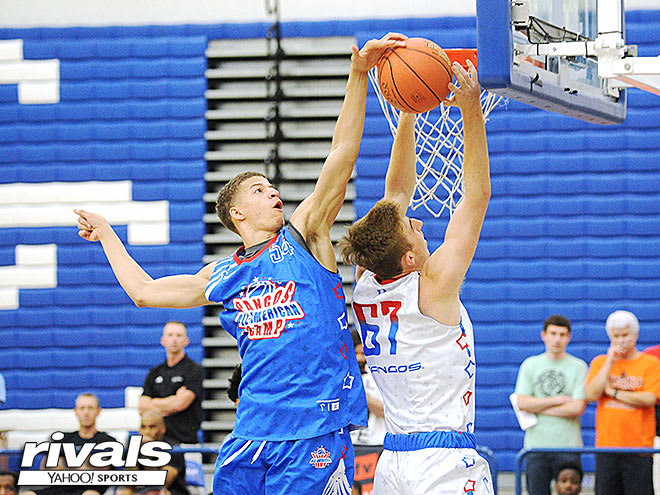 Samuell Williamson is still being a bit underrated by most of the recruiting industry and he's not yet a big enough priority for most of the programs recruiting him.
A top 50 2019 wing from Texas, I ask what's not to like here? He shoots with range and efficiency, he has a polished floor game, he's a good athlete, has great positional size at around 6-foot-7 and he can get things done within a system.
Kansas has been on him pretty tough, Texas has really turned things up, Louisville has come in pretty strong and Iowa State could be seen as a bit of a darkhorse. TCU, Texas A&M, Oklahoma, Kansas State, Ohio State, Florida and more have offered and are getting more involved for but this is a kid who coaches should be willing to go to the mat for.

DAMION BAUGH IS A LEGITIMATE HIGH MAJOR POINT GUARD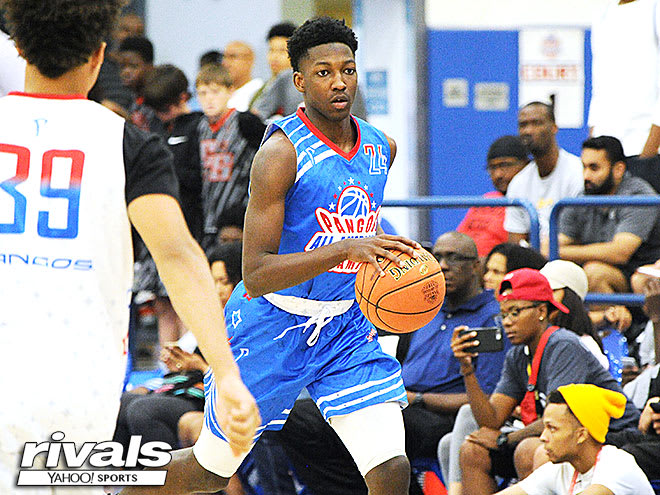 A native of the Nashville area who now attends high school in Memphis, 2019 Damion Baugh has emerged as a legitimate high-major point guard option. Currently an unranked three-star prospect, Baugh is going to push for the next Rivals150 and perhaps four-star status thanks to his play at Pangos and in the Under Armour Association with Team Thad after first capturing my attention at Tennessee Prep in the winter.
Simply put, Baugh makes the right plays and makes them at the right time. He can push tempo, he's a plus defender and he advances the ball with the pass and keeps things moving rather than dribbling the air out of the ball until he's sure he can get an assist. Toss in very good size and it's easy to see why the likes of Houston, TCU, LSU, Ole Miss, Georgia, Tulsa, USF and many more have come in with relatively recent offers.

ISAIAH TODD SAVED HIS BEST FOR LAST
On Sunday, I saw the Isaiah Todd that ranks in the top five of the 2020 class. It also looked like he was having a lot of fun on the floor and his energy was turned up. That's the Todd I hope to see more of during the summer months ahead after he had some struggles when I saw him earlier in the spring.
There is no disputing the level of talent that Todd has. He looks to be pushing 6-foot-10, he can handle the ball very well for a kid his size, he has a nice looking shooting stroke and he has great hands and touch around the rim. He can rebound and has a good feel for passing the ball.
The competition at the top of what's looking more and more like a loaded 2020 class is getting fierce and it was good to see Todd stepping up to meet the challenge.

ISAIAH MOBLEY IS A BIG SCORE FOR USC TOO
Lost in the mania of how good 2020 Evan Mobley is and how much he's improved over the last year is that the Mobley brother who IS committed to USC has gotten quite a bit better too.
In fact, big brother Isaiah Mobley earned one of the Pangos camp's MVP awards and he was pretty deserving. Andy Enfield and the Trojans are getting a big man who can shoot with range, rebounds very well and who should arrive on campus with a pretty high level of polish to his game.
Once again, USC fans should be paying a lot closer attention to the level of talent that the Trojans are amassing.