McDonald's Nuggets: Brown's top five, Rich Paul rule, SEC
Dan McDonald is back with his weekend primer, McDonald's Nuggets. This week's edition includes thoughts on the "Rich Paul rule", Greg Brown's top five, and a big week for the SEC.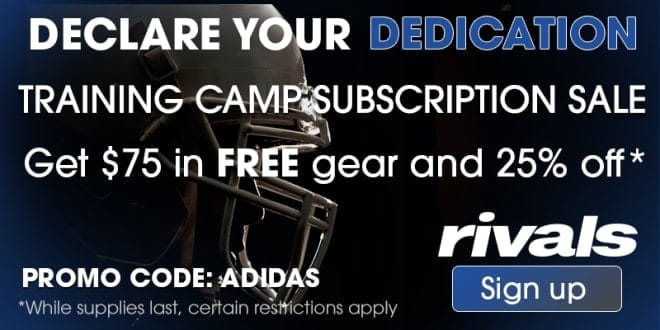 WHAT'S ON MY MIND: The new rule by the NCAA regarding agents
In case you missed it, the NCAA released a new rule regarding agents representing players who declare for the NBA Draft but only to test the waters. The three new stipulations are that the agent representing the player must have a college degree, must have three years of certification with the NBA Players Association and must pass a test at the NCAA headquarters in Indianapolis. Because of all that has happened in basketball, there are a lot of layers to this story that will be hard for me to unpack in this column, but here is my best stab at it.

The most predictable part of this story is that just about everyone you see that covers college basketball or recruiting has come out against it in the past couple days, which is normal for any decision made by the NCAA. I most likely wouldn't even be discussing this topic if it weren't for LeBron James stoking the flames even more with his assertion that it's the "Rich Paul rule", referencing James' agent and friend who also represents other big-name players but does not have a bachelor's degree.
Let's back this whole story up. Like a lot of rules in the past couple years in college basketball, this stems from the FBI arresting college basketball coaches and others involved in the sport in September 2017. Those arrests led to the creation of the Commission on College Basketball, which made a series of recommendations that the NCAA chose to adopt as rules going forward.
That committee included former Cal and Stanford head coach Mike Montgomery, former Georgetown coach John Thompson III and former NBA stars Grant Hill and David Robinson, along with others who have worked in athletics. One of those changes was to allow prospects to retain an agent while they go through the NBA Draft process before deciding if they want to stay in the NBA Draft or not. The previous rule didn't allow an athlete to hire an agent and still return to school. The committee that enacted that change in the rule was the one that put the new stipulations on agents representing those athletes, and again, the NCAA is taking their word here.
I really don't understand the total outrage over these rules. I'm a little surprised they didn't already exist. It's really wise for an agent representing a college athlete making a really big decision to have some experience in the NBA and have working relationships with front office types to help the athlete make an educated decision. I'm also on board taking a test from the NCAA so that there are no problems with eligibility if the athlete returns to schools.
The part of the rule that seems to have people all worked up is the requirement that the agent have a bachelor's degree. What people outraged over this part probably didn't know is the NBPA already requires this, although they have made exceptions in the past for people like Paul. In the NFL, they not only require a bachelor's degree but also either a masters or a law degree.
I don't get the outrage over this at all. If I had been lucky enough to be in a position to play in the NBA in my late teens or early 20s, I would have had a really hard time letting somebody without a college degree be the person that negotiates and reviews contracts for me. I'm not saying it would have been a total deal breaker because experience and reputation matter, but it would have been really important for me. I probably would have made the NFL rule my own personal rule and look closer at guys with a law background. I truly believe the NCAA, which again was encouraged by the Commission on College Basketball, made these changes with the best interest of athletes in mind and weren't trying to tear down any particular agent.
I don't think this gets to the root of any problem in college basketball. I've said many times, including in last week's column, that amateurism itself is the issue. And lastly .... THIS DOESN'T EVEN MATTER for elite prospects.
For Zion Williamson or Nassir Little, it doesn't have any impact because they are staying in the NBA Draft regardless. So the NCAA rules don't apply, which again is why I don't get the Paul part because he's not trying to sign fringe first-round picks struggling with whether to stay or go. Feel free to come at me on Twitter – @DMcDonaldRivals – with your thoughts on this.
*****
RECRUITING NOTE: Greg Brown releases top five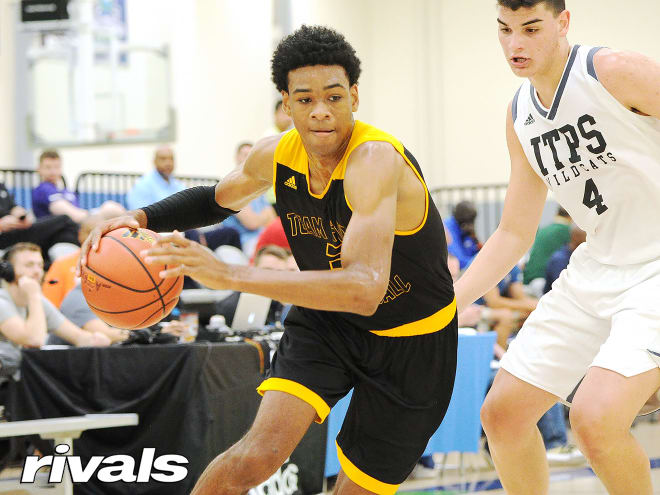 Five-star small forward Greg Brown took the next step in his recruitment earlier this week by cutting his list down to five schools. The schools still in the mix for the Texas native are Auburn, Kentucky, Memphis, North Carolina and Texas. Diving deeper into his recruitment, the schools to beat by most accounts are North Carolina and Texas.
Shaka Smart has been recruiting Brown almost since the day he arrived in Austin and the family ties are strong. North Carolina hosted him on a visit when the Tar Heels played Duke last season and made a big impact.

If you're looking for a wild card here, that could be Memphis. Penny Hardaway has proven to be an elite recruiter. Don't expect Brown to decide any time soon. The word going around is he'll wait and see how the season plays out and where certain prospects end up before making a call.
*****
COMMITMENT(S) OF THE WEEK: Strong week for the SEC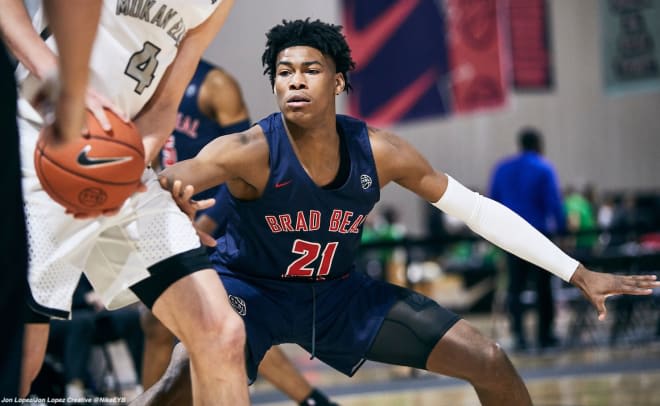 It was a busy week in the SEC with several strong additions to the conference coming through. Starting on Sunday, Kentucky once again made some noise with the addition of Cam'Ron Fletcher. He's the Wildcats' second big-time wing in the 2020 class after five-star BJ Boston made the call last week.
Not long after Fletcher's commitment, Hayden Hefner announced a commitment to Texas A&M. The 6-foot-4 wing has a nice three-point stroke with some bounce that makes him a tough finisher. Georgia snuck in a late 2019 commitment on Monday night with summer stock riser Michael Peake choosing the Bulldogs and giving Tom Crean more depth in the frontcourt for this season.
Tuesday brought two more commitments to the league with big man Patrick Iriel choosing South Carolina first. I'm a big fan of his upside as he's a good athlete with great size and a good motor. Lastly, and perhaps the most impactful commitment of the week, Keon Johnson did what many expected and chose to stay home and play for Rick Barnes at Tennessee. The No. 34 prospect in the 2020 class joins Corey Walker in the Volunteers' class and will be another early impact player in Knoxville.