Graf's Takeaways: Kentucky Preview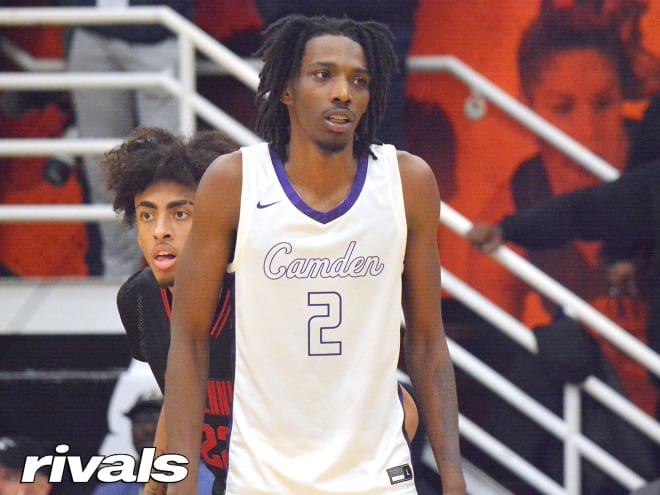 Rivals.com's Travis Graf was on hand in Frankfort, Ky. for the Kentucky Preview on Friday night. The headliner of the event was the nightcap between Camden (N.J.) and Combine Academy (N.C.).
Camden defeated Combine Academy 80-57, and below is a breakdown of how top prospects fared in the matchup.
Camden jumped out to a 24-9 lead at the end of the first quarter and was overwhelming on the glass and defensively early on. They started off hot largely in part to Bradshaw's 10-point outburst in the first eight minutes. The big man scored around the rim and showed soft touch on a couple of mid-range jumpers. The 7-footer ended the game with 21 points and even showed range on a couple of good looking three point attempts, with one falling. I'd like to see the lengthy prospect block shots around the basket at a higher rate and do a better job of staying vertical and walling up, but he altered plenty of shots nonetheless.
*****  
Wagner started off slow but settled in during the second half, scoring 13 of his 18 points in that time span. He played a distributor role in this one and did a pretty solid job of running the show for Camden. His outside shot wasn't really falling tonight, but he was very effective heading to the rim and making things happen with a head of steam and paint touches. Wagner's outside shot has always been a little streaky, but it just didn't look smooth leaving his hand tonight and he settled more than he should have.
*****
Richmond was always in attack mode and finished with 15 points in the contest. He made things happen on both ends of the floor due to his aggressive nature and motor, living around the rim on offense and playing very stout defense. Richmond hit one outside shot in the game, and that's going to be the next step in his development.
*****
It took until the second half for Flowers to get going, but he had a very good final 16 minutes of the game. Flowers finished with 18 points and 13 of those came in the second half off of a handful of mid-range jumpers and trips to the free throw line off of tough drives. His mid-range confidence was what stuck out the most, with him hunting his shot off of the dribble and hitting fade away shots from the post. Flowers' shot selection can be a bit erratic at times, but he did a good job of taking the appropriate shots tonight.
*****  
Demary, Jr. had 17 points while scoring a healthy balance throughout each quarter. The USC signee showed a mature two-way skill set, providing a steady hand on the defensive end against Camden's backcourt and ran the offense effectively. Demary was at his best getting downhill and applying pressure on the defense, probing, and examining the floor.
*****
I thought Passmore showed a lot of good flashes throughout the course of the game. He finished with 13 points, attacked the glass, played solid defense, and showed his elite athleticism on a couple of plays. The flashes and bursts are there, it's just a matter of him putting everything together at this point. His shot mechanics have cleaned up a bit and he looked confident shooting from the outside, knocking down three three-pointers on the night.