Four-star point Jared Butler down to final three, decision near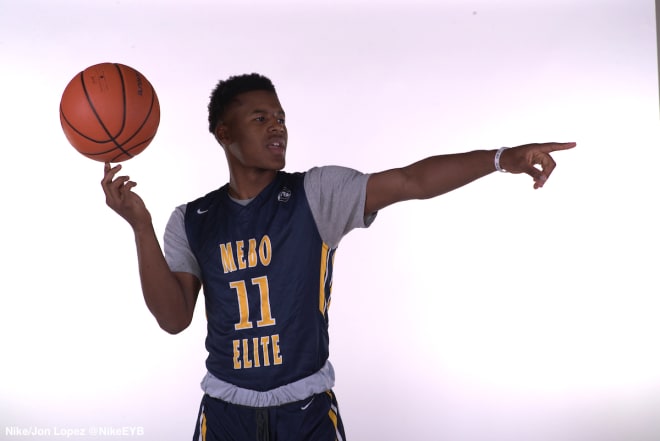 Four-star point guard Jared Butler became a popular target for programs all over the country throughout the summer with his play during July. But with the early signing period creeping up less than two months away, he's started to inch closer to a decision.
Alabama, Baylor and Virginia were the three schools to get official visits from the No. 123 prospect in the 2018 class. He's not taking any more official visits and will have a decision soon.
IN HIS OWN WORDS
Butler broke down each official visit.
Alabama: "I like the direction they are going in and what they are doing over there. They are becoming more of a basketball school too. I like what they have planned there a lot."
Baylor: "It's a top tier program. It's already an established program. They have a lot of good qualities and they win, so I like that about them."
Virginia: "I love the place. I love the guys there. I liked Coach (Tony) Bennett a lot. I like the culture they have there, the winning culture."
RIVALS REACTION
A decision could come any day now from Butler. He said it likely won't be until sometime in October, but he appears to be getting very close. The school he seemed most excited to talk about was Virginia. The whole culture in Charlottesville, from the players to the coaches to the campus, really had him amped up. Alabama coach Avery Johnson's plan for him, along with Baylor's track record of winning under Scott Drew, shouldn't be discounted here either.