Bossi's Best: Breakout candidates from the 2016 class
The 2016 class was one of the more heralded high school classes in some time, and they backed up the hype in 2016-17 as freshmen made huge impacts all across the country.
In today's Bossi's Best, national basketball analyst Eric Bossi takes a look at some top-100 players from that 2016 class who showed flashes of potential as freshmen and could be in for a big improvement in their second season.
Bossi's memory: A bit of a late bloomer, Gabriel really came on the summer before his final year of prep school. I loved the way he ran the floor, made an impact on the glass and could score on the move for a big guy. He had an infectious personality and tons of energy.
Freshman season: 4.6 points, 4.8 rebounds and 0.9 blocks per game.
Why he'll be better: Because of the annual influx of five-star talent, a returning sophomore like Gabriel can easily be forgotten in Lexington. He's experienced, he's stronger and reports are he's improved significantly.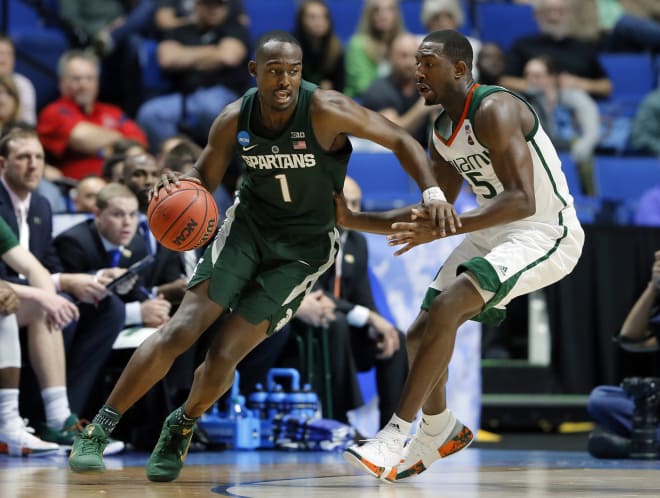 Bossi's memory: I'll always remember Langford as one of the most mature kids I've ever encountered. He carried himself on and off the floor with a presence that many 20 years his senior didn't have. He had a nice, balanced game and used his strength to his advantage.
Freshman season: 6.9 points, 2.3 rebounds and 1.1. assists per game.
Why he'll be better: Langford appears to be primed for a breakout season and will be a big part of the Spartans' outstanding sophomore class. He can shoot, his strength is still an asset and he'll hopefully be 100 percent healthy.

Bossi's memory: What stood out about King in high school was his deadly mid-range jump shot, one of the best I've ever seen for a big wing off of a dribble or two. He had a tendency to float in and out of games, but some of that may have had to do with his lack of strength.
Freshman season: 5.5 points, 2.1 rebounds and 0.5 assists per game.
Why he'll be better: Rick Pitino said he considers King to be one of multiple potential first-round picks on his team. With his shooting, size and versatility, he's a matchup problem waiting to happen. If he's confident, look out.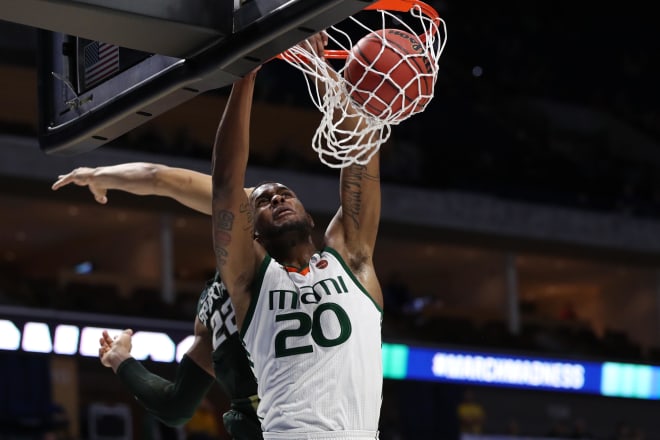 Bossi's memory: Like Langford and King, Huell was a McDonald's All-American. I always saw him as a lunch pail, hard-work type of guy who went about his business. He wasn't a self-promoter in any way - he just showed up and played hard each time out.
Freshman season: 5.8 points, 3.1 rebounds and 0.8 blocks per game.
Why he'll be better: Miami coaches have had a lot of praise for Huell's work during the offseason. He should be stronger, and he should be a bigger focus of the offense, resulting in more touches. He's always been an efficient finisher, so more touches and minutes should mean a big jump in production.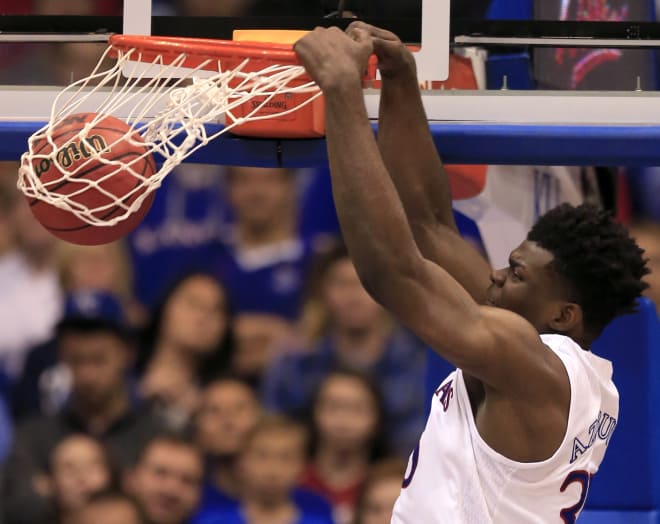 Bossi's memory: Another McDonald's All-American, Azubuike was a massive and immovable force in high school. In nearly 20 years of scouting, I can't remember another big man who was as reliant on dunking the ball to score as Azubuike was.
Freshman season: 5.0 points, 4.4 rebounds and 1.6 blocks per game.
Why he'll be better: Prior to a wrist injury that ended his season early, Azubuike was pretty productive in just under 13 minutes per game. He's adding a jump hook to his game and has become even stronger in the post. Kansas is counting on him to make a big leap, and the minutes will be there.

Bossi's memory: The first time I saw Davis play, he was actually in the seventh grade. I stopped by to see a friend's kid play in a youth tournament down the street from my house and it was comical to watch Davis -- who was already at least 6-foot-7 -- as 12-and 13-year-olds tried to stop him. He's one of the rare kids who had a massive junior high rep and panned out as expected.
Freshman season: 5.9 points, 3.1 rebounds and 0.9 assists per game.
Why he'll be better: Hoosiers head coach Archie Miller says Davis has lost 20 pounds and is in his best shape ever. He's always been skilled and a scorer, so improved shape and quickness should equal much improved production if he can limit silly fouls that have kept him off the floor.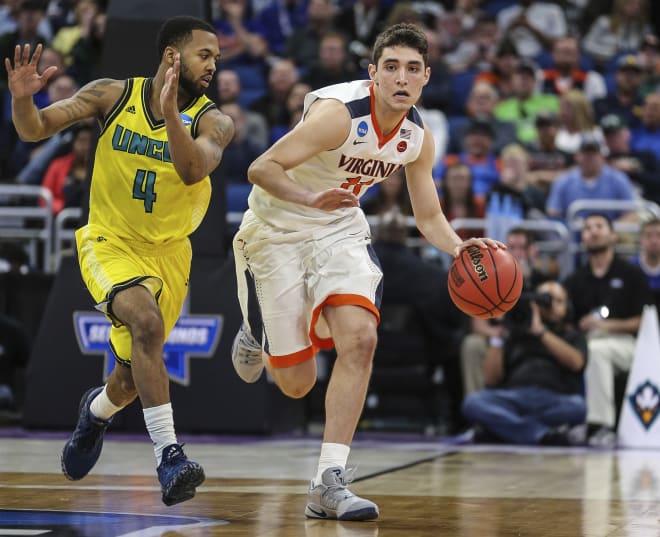 Bossi's Memory: Jerome was never the quickest or strongest guard, but what I loved about him was how he loved the big moment. I feel like I saw him bury as many late, clutch shots as any guard I've ever scouted.
Freshman season: 4.3 points, 1.6 rebounds and 1.5 assists per game.
Why he'll be better: The biggest thing Jerome has going in his favor is that he had a full offseason in the weight room and won't be coming back from surgery on both hips like he was as a freshman. He'll be counted on to stretch defenses and provide some playmaking. He and fellow sophomore guard Kyle Guy should both have increased roles.
Bossi's memory: Gibbs was a pure scorer who could use his strength to get to the rim or make defenders pay with the jumper. I did have some worries that he could eventually carry too much weight on his frame if he wasn't careful.
Freshman season: 4.7 points, 1.5 rebounds and 1.7 assists per game.
Why he'll be better: There's a lot of production and minutes to be replaced in the Notre Dame lineup. Gibbs ran out of steam a bit down the stretch as a freshman, but word is that he's in his best shape and will be counted on to really increase his scoring numbers. He'll be encouraged to score.
Bossi's memory: I remember seeing Sneed for the first time as a sophomore in high school and thinking of him as an athlete with potential who needed discipline. I was always impressed by how much he improved as a shooter during his high school days.
Freshman season: 7.1 points, 2.6 rebounds and 0.9 steals per game.
Why he'll be better: Word out of Manhattan is that Sneed has had a good summer. He's a big athlete who should be a more confident jump shooter this year, and he has the tools to be a primary defensive stopper on the perimeter. If he's improved his ball handling at all then he could be quite dangerous.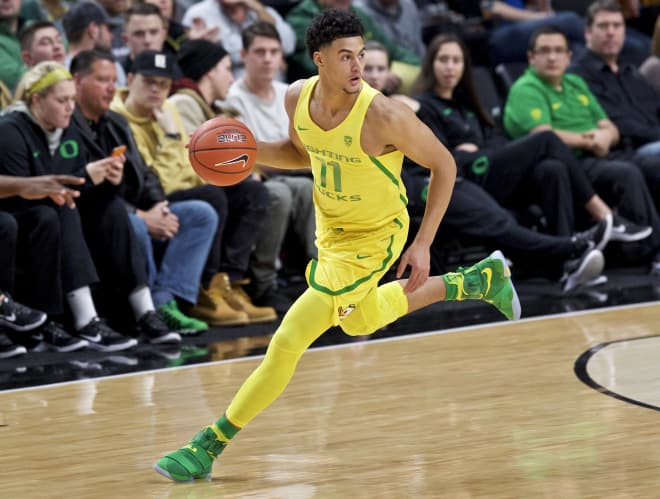 Bossi's memory: When I first saw Smith early in high school, I thought he would develop into a blue chip prospect because of his size and versatility. However, he had knee injuries that cost him a lot of developmental time during his prep days.
Freshman season: 1.9 points, 1.0 rebounds and 0.6 rebounds per game.
Why he'll be better: Smith played only six minutes per game as a freshman and didn't play a lot down the stretch. However, he had productive minutes in a Final Four loss to North Carolina and is the exact type of long, multiple position player that thrives in Eugene. Smith has gotten much stronger and has the staff's confidence that he'll play a much bigger role this season.