Four-star Corey Walker seeing recruitment expand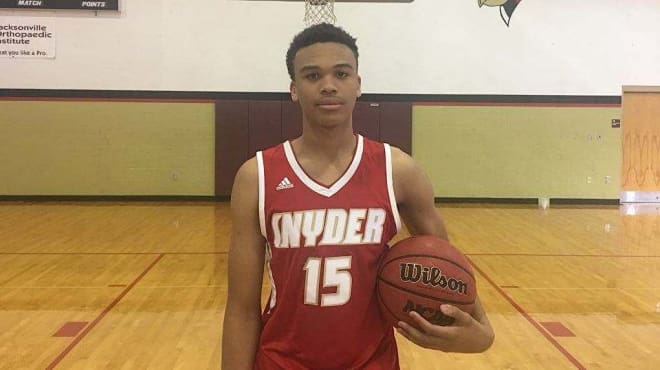 LADERA RANCH, Calif. – Corey Walker emerged this spring as a national prospect and his stock has kept ticking up ever since. A 6-foot-7 forward that can play a variety of positions, Walker discussed his mindset on the floor and the number of schools that have begun to prioritize him.
"Things have been going very well," he said about his junior summer. "I have just been trying to be a great player and trying to contribute in a lot of ways for my team so we can do a lot better and just trying to perfect my craft and be a better player."
Walker recently visited Virginia and Georgetown last month as he told Rivals.com that Florida State, Michigan, Florida, Auburn and West Virginia are just a few others that have kept in close contact.
MORE EVANS: Wednesday's leftovers | Twitter Tuesday | Awards from adidas Summer Championship
IN HIS OWN WORDS
Virginia: "Their coach (Tony Bennett) is real nice; he is a very spiritual guy, which I really like. He is great with his team and they have won some ACC championships so you know that they know what they are doing."
Florida State: "Naseem (Khaalid), he is on our team, so he is trying to persuade me to go there and CY (Charlton Young), he is a great assistant coach and recruiter. He is just telling me that I should go there."
Florida: "It is home for me basically. It is like 45 minutes away so they are just telling me to stay home and if you do, your family could always come and see you and it is right there. It definitely does intrigue me."
Georgetown: "It was nice up there. I met with Patrick Ewing and Louie Orr and they were just very nice and it was good to talk with them. I was able to scrimmage with the team. I like them a lot."
Michigan: "It is Michigan. It is a great school. I like the atmosphere there. They play hard and tough. They just made it to the championship so they would expect a lot from me."
RIVALS' REACTION
Walker is an ideal combo forward and can contribute on both sides of the floor. He can create his own offense but also score in traffic. He would excel in many different systems thanks to his athleticism and multi-dimensional game.
The recruitment of the top-50 prospect is only going to expand as many outside of his region, including Virginia, Michigan, West Virginia and Georgetown, have begun to actively recruit him. However, Auburn, Florida State and Florida still look to be out in front at the moment.